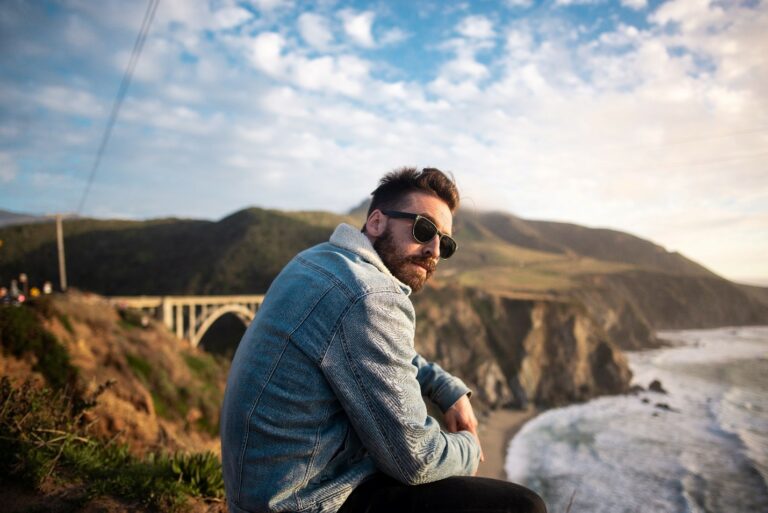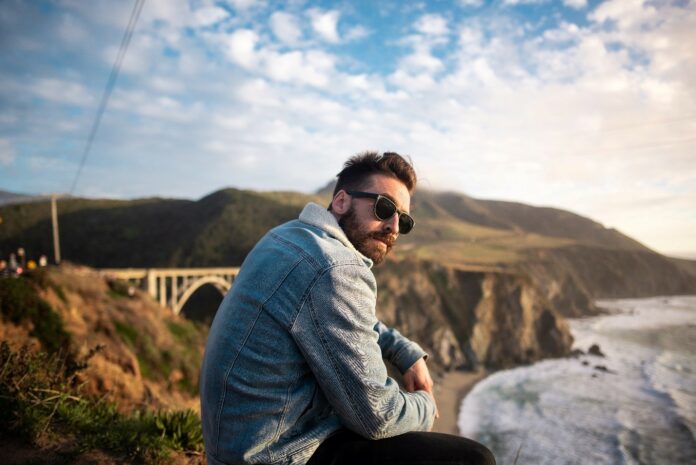 'I can't decide what to wear!' –said no man ever.
In a world of predefined notions, it is hard to believe what is written above. We believe that only a woman can be stuck in a situation like this. But that's not entirely true. Even men spent hours standing in front of the wardrobe thinking and deciding what to wear.
Most of your dressing-up confusion can be evaded if you keep in mind trends that are timeless classics. What are timeless classics, you ask? Well, some fashion trends emerge as iconic styles which stay on the fashion ramp all year long.
These iconic styles are a combination of clothing items that can never be outdated. Seasons change, trends come and go but there are few men's wardrobe essentials that always keep you looking fresh. Such items can be incorporated into any outfit and make you stand out as the best!
For example, men's leather jackets look as stylish today as they looked decades ago. And it sparks up any outfit, no matter what time of the year.
Let's talk about the 6 coolest attires that keep you noticeable on the fashion radar all year long.
The classic biker deals
A black leather biker jacket is no doubt a worthy investment for fashion-savvy men. Since its debut in 1928, the leather biker jacket has been trending as the most stylish attire up till now. If you have a biker jacket in hand, you can create multiple outfits throughout the year.
Lo and behold, we give you the legendary pairing of a black leather biker jacket, a white crew-neck t-shirt, and denim jeans. This ensemble has been acclaimed as 'cool' for many generations.
It can be worn through the year without much hassle as it is simple and basic. Each of the elements in this combo is easily attainable. Most men are already in possession of good old jeans. So, this is a deal you should quickly seal!
On the other hand, on colder days you may opt for a men's leather jacket with hood because it gives the extra warmth you will need when going out.
White is always right
The most easily assembled combination is to pair a white t-shirt with jeans in the same shade. This is a simple yet attractive outfit. It can be worn by men irrespective of their age.
This all-white look stays fresh all year long. In summers, it reflects all the sun rays and makes you look cool. In winter, it gives you an icy look.
Relaxed and refined
Dressing up for work without compromising on style has been on a man's plate for a long time. Deciding what to wear for work is a crucial call as it is required on a daily basis. Men can't spend hours standing in front of their wardrobes every morning thinking about what to choose.
To achieve a look that makes you feel relaxed and refined, you should focus on casual clothing items that combine into a great outfit.
For an effective pairing, choose button-down shirt and tailored trousers. This combination is timeless because you can experiment with many color themes.
For example, a monochromatic look can be attained with white button-down shirt and black trousers. Wear black leather shoes and sore that sophisticated boss look.
For a laid-back look, choose a light-colored button-down shirt and pair it with grey trousers. You can roll up your sleeves to stay relaxed and stylish at the same time.
Salute to the military jacket
Army-related garments have been seen a lot on the fashion ramp. It is the true representation of charm and valor. We see that many people, from teenagers to seniors, love wearing military outfits. Military-inspired clothing allows people to show their deep respect and appreciation for soldiers.
A field jacket is great fashion attire for all the seasons. The multiple pockets are the most desirable feature. A well fitted field jacket makes a man look slim and smart. Just pair it with a button-down shirt and skinny jeans. This is a time-tested combo that gives cool and stylish vibes.
Black is always back
A tailored black suit is a versatile staple for men's wardrobe. You can achieve a smart look with a black suit, white shirt, and black-tie combo.
This ensemble is a fashion style reserved for fancy evening events, weddings, important ceremonies, and anniversary parties.
A detailed look at all the key parts of this ensemble is as follows:
A black jacket with silk lapels. The silk lapels can be selected from any of the mentioned styles; notched, shawl or peak.
A black tuxedo pants.
A black tie. You can choose a standard necktie or even a bowtie.
A white dress shirt.
This whole ever-black suit combo makes you look stylish when you add a dress watch and cufflinks to the dress equation.
Line up the linen
Men's linen shirts represent both seasons –summers and winters. Linen fabric is woven with threads that form a weave that is breathable and sustainable. Unlike cotton, it feels crisper.
In summers, it can be worn with shorts. The best look can be achieved by leaving the shirt untucked. However, for a simple, stylish, and all-year-ready outfit, you can pair skinny-fit jeans with a long-sleeved linen button-up shirt. Roll up the sleeves just below the elbow for an extra touch of attitude.
In winter, do some layering for a smart look. You can add a blazer on top to get a warm winter outfit without much hassle.
So it is decided that linen is not only a dazzling summer fabric but also amazing enough to keep you warm in winter.
Conclusion
Men's attires that stay in fashion all year long must be comfortable, sustainable, and attainable. You will notice that most of the items mentioned above are already in your ownership. These basic elements are the key to great outfits that are worn throughout the year.