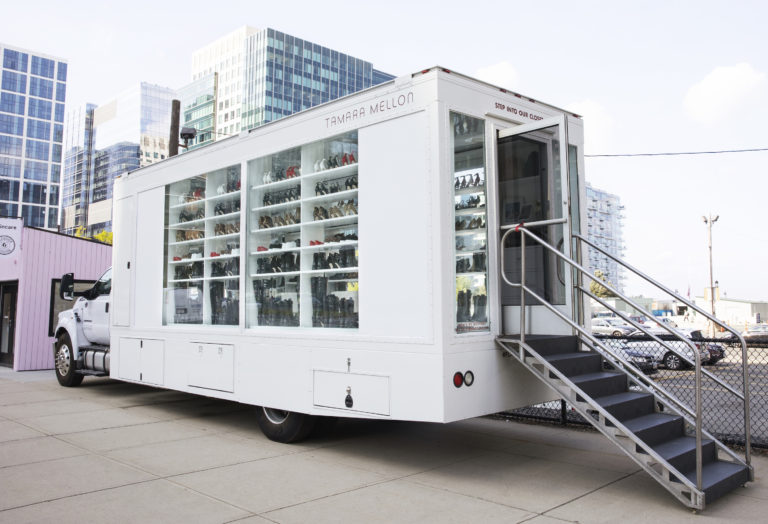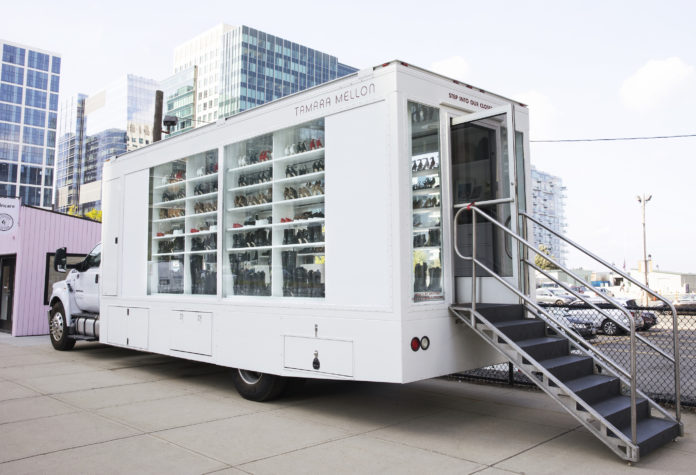 Tamara Mellon, consumer luxury brand, introduces a new retail concept of the mobile closet, dubbed as a "TM Closet." It is a concept of travelling shoe closet, first-ever launch in Boston.  This is a 24-hour foot truck with floor-to-ceiling glass panels moving throughout the city.
From 12 -15 September, TM Closet will going to take place n Seaport, kicking off in the next Glossier Pop-Up, Boston.
Tamara Mellon brings this concept by the success of their brand's first brick-and-mortar site at Palisades Village in LA. They replicate the shop concept of displaying shoes of every style and size in the TM Closet, where customer can try to purchase the product at their own leisure.
Mellon stated, "We are always looking for new ways to make luxury accessible to more women. Driving cross-country to meet our customer gives us the unique opportunity to connect with her in person. To better understand our woman and her needs, nothing is more valuable than a face-to-face conversation."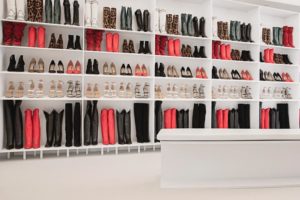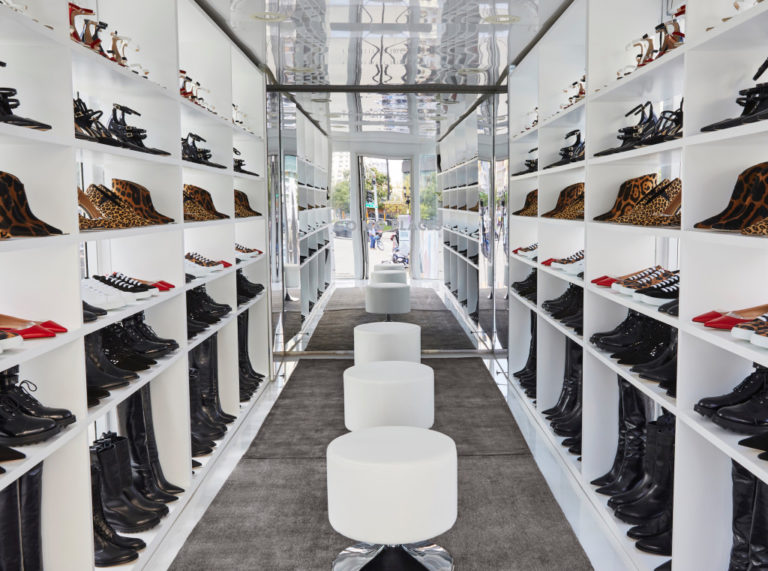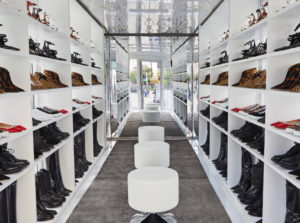 In this contemporary era of the digital world, where everyone is looking to buy products and services from online platforms like eCommerce websites, Tamara Mellon introduces the concept of the offline shop with an innovative idea of a mobile shoe shop. The truck is about 24 ft. Long with glass panel from floor to ceiling.
TM mobile travelling shoe closet, will also visit Tysons, Nashville, New York City, Houston, Atlanta, Dallas, Newport Beach and Los Angeles following the Boston.
To know more about the brand: Tamara Mellon is a next-generation consumer luxury brand introducing extra-ordinary collection for women. The brand is know for breaking traditional rules in fashion industry, eliminating the retail chain and directly serving consumer, and breaking the fashion calendar without weekly dropping products. The entire collection of shoes and handbags are manufactured in the Italian factories, moreover the label has also offers a complimentary cobbler service to consumers for two years after buying their products as a part of commitment to consumer services.