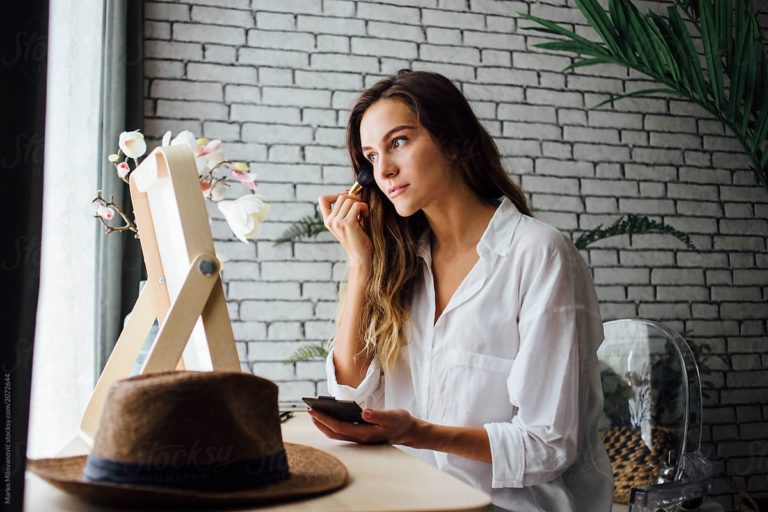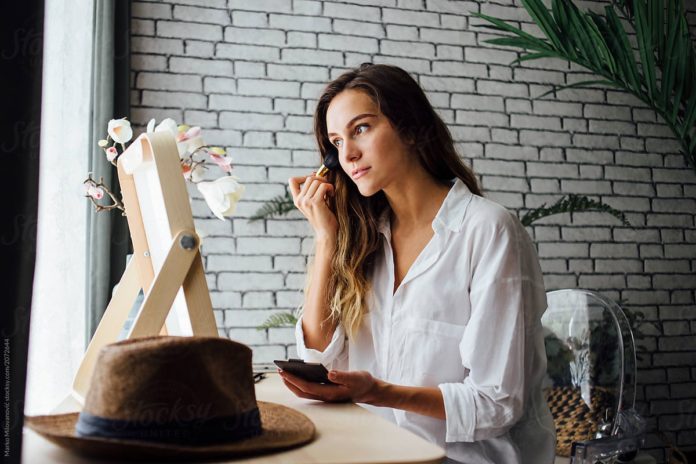 It seems that students are going to continue being quarantined up and absolutely bored at home for quite some. Although some stay-in-home orders are getting slowly lifted, some students still have to wait for the reopening of their schools.
Well, how to fight this incredible boredom? You've done all your homework, and you have nothing to do? We believe that the best way to keep active and engaged while continuously sitting at home is taking one of your most favorite activities (doing everything related to beauty) and trying out new things!
During this quarantine, you've probably already been entertaining yourself with tons of activities. So, you're a student, and why not learn something outside your common curriculum, like beauty? Here are 7 beauty-related things to do and improve your skills!
Experiment with Makeup Looks
Have you been wearing one and the same kind of makeup look for years? This is utterly unacceptable, you need to experiment, and you need to try out new things! Having more tricks up your sleeve will only increase your mastery in using and applying makeup, as well as give you a bigger palette of looks to choose from! Check new makeup trends on social media and get working!
Massaging Your Hands
Our hands are usually one of the hardest working parts of our bodies, and yet, they get the least amount of treatment: how unfair! Such parts of our bodies have to move a lot, and they require great blood flow. How can you stimulate it? Massage your hands – simple as that. Just watch a tutorial or two and give your hands some tenderness, love, and care. They will feel rejuvenated and ready to be your handiest of tools (pun intended).
Integrate Clay-based Products into Your Skincare Routine
Nowadays, most of the skincare products that you see make use of synthesized microelements, which significantly diminishes the natural aspect of them. If you've always had problems with your skin and had to use makeup to cover the small skin problems, then this quarantine is the absolute best time to try out all-natural skincare products.
This might finally save your skin (just be sure to be careful if you have any allergies), and can read through some academic writing pieces to get an idea, which products you might want to try out first.
Make Better Smoothies
We are what we eat – there is no arguing about this. So, even if you pump your skin with the top-quality skincare products, they might have no feasible effects whatsoever. Why? Because all of the good the great skin product does gets canceled out by unhealthy food eating habits.
Smoothies are a great way to eat healthy and tasty. If you're not a particular fan of smoothies, try implementing more unusual ingredients, like maca or mushroom, because the plain fruit smoothies can be very boring.
Start Growing Out Your Hair
Due to the fact that we're stuck at home and rarely come out of our metaphorical shells, we can allow ourselves some activities that extend over days and weeks. This, of course, includes growing out your hair. If this is one of your on-going dreams, but you never seem to find enough time to care for and maintain your hair so that it healthily grows out, then do it now. Stock up on hair conditioning and reinforcing products, stop using blow dryers on max as much, and observe as your hair grows.
Tackle Zits and Blackheads Holistically
One of the most common reasons for acne is wearing too much makeup for too long. Thankfully, the quarantine frees us from the need to put our faces through the (let's be honest: not very healthy) makeup beautification every day and for the duration of whole days. Now, we can lay off of makeup, turn to spot-treating blackheads and zits, and finally let our faces breathe (How rarely does this happen?). You should see a definite improvement in the healthiness of your face.
Learn How Facial Treatments are Done
Because going to a beauty salon and getting a full-face treatment is very dangerous as of now, you can establish your personal home-based beauty salon and become the esthetician you so desperately need. Research what goes into the facial treatment: cleansing with masks, peeling gels, skin healing peels, moisturizing creams. Get the products and improve your skin! By the end of the quarantine, you'll be just as knowledgeable as your average professional esthetician.
Take Care of Your Mental Health
No matter how good you'll look as a result of all these activities – your mental state and health come always first. Don't expect too much of yourself and put impossible goals for yourself. Know when to do a cheat day and relax, because real beauty comes from having both a balanced and healthy mental state, as well as taking good care of your physical appearance.