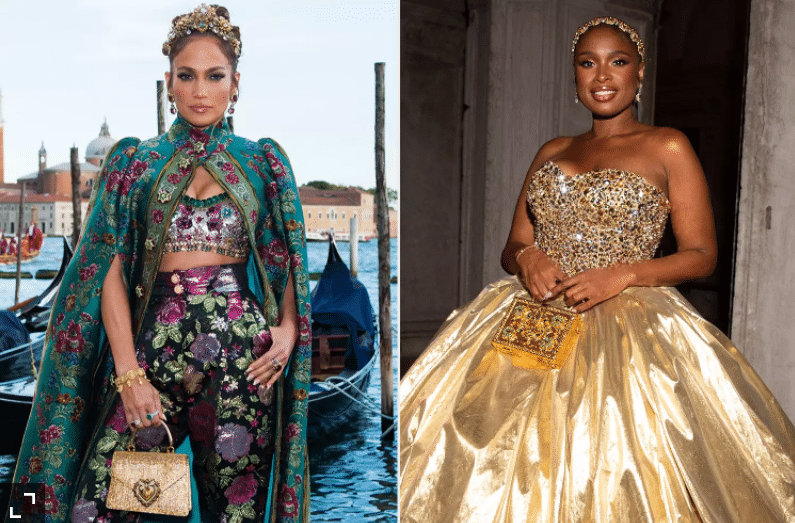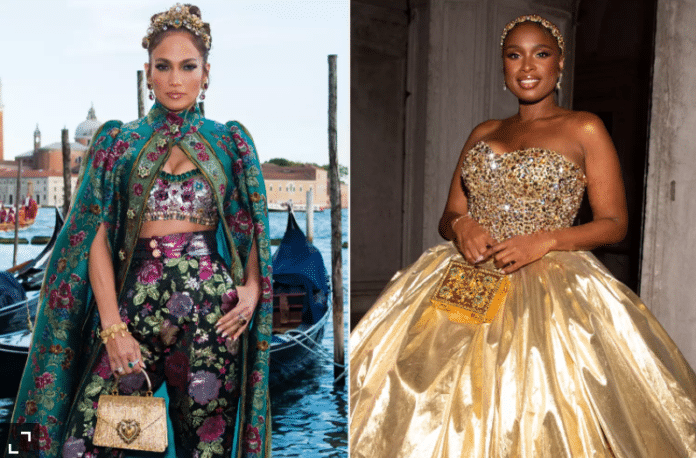 Fashion designers Dolce & Gabbana hosted Alta Moda 2021 in Venice, Italy. The spectacular show, held at Piazzetta San Marco, was a lavish event, complete with gondolas carrying the runway models, who made a graceful exit from the boats with the assistance of handsome stewards. The models then strutted up a carpeted runway through a host of elite celebrities.
More than just a spectacular show, this event, and the celebrities who attended it, celebrate the elaborate lifestyles of the Italians in several different ways
1. Italian Glitz and Glamour
Just like Dolce & Gabbana's recent NFT collection, Collezioni Genesi, many of the pieces presented were museum-quality works of art. The designers were inspired by the serpentine patterns on the floor of St. Mark's as well as the kaleidoscopic patterns of Murano glass. This type of glitz and glamour is a trademark of the high-end lifestyle.
2. Daring Clothing
Now that the pandemic is over, celebrities are shedding flannel pants and revealing their spectacular figures. Many of the runway models wore black bras peeking out from dresses of many bright colors. Heidi Klum wore sheer black fabric over a revealing black bodysuit. Kourtney Kardashian wore a sheer floral print over a black bustier and matching panties. The high-end lifestyle is one that flaunts traditions.
3. Embellished Clothing and Artwork
Many of the runway models and celebrities were dripping in diamonds and other multi-hued stones. Dolce & Gabbana adorned many of the dresses with 3-D flowers, as well as crystals and rhinestones. Many of the dresses were heavily embroidered or painted with artwork resembling the great Italian Renaissance artists.
Dame Helen Mirren wore a gold corset and a skirt that designers had painted with Italian masterpieces. She wore ornate earrings and carried a sparkly gold clutch. Several runway models wore dresses with intricate and colorful rhinestone adornments.
Ornate artwork is a trademark of the rich and famous.
4. Spectacular Floral Prints
Jennifer Lopez arrived at the event wearing trousers made out of a rich, metallic floral print on a black background. She wore a metallic bra carrying purple and teal sequins. She covered the ensemble with a teal, floral-printed cape. She also wore a tiara of metallic flowers and rhinestones. She wore platform shoes decorated with metallic flowers. To top things off, she carried a gold metallic handbag.
The elite has always embraced florals as a celebration of the colors of Italy.
5. Bright and Bold Colors
Many models and celebrities wore gold and teal as well as magenta gowns to the event. Jennifer Hudson wore a stunning gold gown as she serenaded the audience. Other runway models were dressed in gowns of teal and magenta as well as black and silver. Such bold colors reflect the majesty of Italian life.
6. Younger Audiences
Designers Domenico Dolce and Stefano Gabbana want their designs to appeal to a younger audience, and they invited the daughters of various celebrities to appear at the event.
The daughters of Sean "Diddy" Combs rode gondolas to the event and then strutted down the runway. Jessie James and D'Lila Combs, 12-year-old twins, rode a gondola together before making their way down the catwalk. D'Lila wore a pleated dress of black taffeta and a magenta belt. Jessie James Combs donned a corset dress of silver pleated Lurex lace and tulle. Combs' 15-year-old daughter Chance wore an off-the-shoulder dress with a belt of red ribbon.
7. Jewels and 3-D Art
Leni Klum, the daughter of Heidi Klum modeled a teal corset dress with a crown of kaleidoscopic jewels. Luka Bale, daughter of Christian Bale, strutted down the catwalk in a cream-colored corset gown of illusion tulle. Dulce and Gabbana had adorned the gown with crystals and beautiful brooches as well as hand-painted flowers.
The fashion designers also adorned many of the gowns with 3-D flowers. Deva Cassell, daughter of Monica Bellucci, wore a gown of magenta tulle. The designers had embellished the gown with 3-D flowers and bows.
The entire presentation was lush and spectacular as only the Italians can achieve. It's a reflection of the high-end lifestyle, one of boldness and beauty as well as glamour. As Dolce & Gabbana expands from high-end clothing to NFTs and even home furnishings, expect more of this rich beauty.