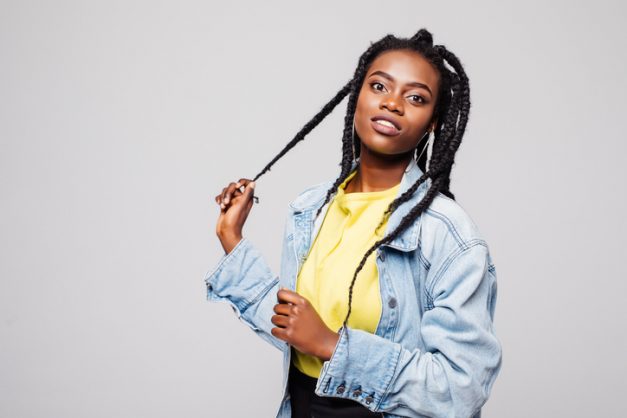 80s women fashion trends are one of the most daring and amazing trends in fashion history. The 80s outfit ideas were brave, bold, and loud and brought a revolution in the fashion industry. 80s women fashion revolutionized styles and dresses, and they are signature statement even today.
Most of the fashion trends of the 80s survived the changing times, and they are the symbol of styles at present also. The 80s fashion is returning in a big way, and if you want to update yourself about the 80s dress up ideas, here is an article with all you need to know about the 80s fashion trends to have some inspiration.
1. Neon Colors and Florals
Carrying an outfit with a combination of neon colors and florals require greater confidence, and you and I would think a 100 times before going out in such an outfit. But trust me, back then, nothing was wrong when I came to being trendy and fashionable. There were rules back then, but people loved experimenting with their outfits. Neon colors and florals were one of the famous 80s outfit ideas.
2. Pleated Trousers 
Not only jeans, but trousers were equally famous among the 80s dress up ideas. Pleated trousers were an amazing part of the 80s women fashion. These trousers were high-waisted and paired with crop-top, which made these outfits look amazing. You can opt for this look if you want to stand out in the crowd by looking stylish and classy.
3. High-Waisted Denim
High-waisted denim, trousers, and skirts were the fashion mantras and one of the best 80s fashion trends. Fully tucking the shirt in the high waisted jeans was a common practice in those days. High waited jeans are popular even at the present time, and they look trendy when carried with confidence. 
4. Printed Blouse
Printed blouses and tops were one of the best parts of the 80s women fashion. People loved florals in those days. Moreover, people loved oversized clothing during that era. Printed blouses look beautiful when paired with denim, try it.
5. Blazers
If you are seeking an 80s formal look, then remember floral blazer with shoulder pads is the mantra. Back then, people loved blazers with shoulder pads as it looks elegant and amazing.
6. Stripped Pants 
Stripped and cropped trousers and printed pants were the famous bottoms preferred by women in the 80s dress up ideas. Moreover, women back then were also obsessed with boots. So the look of striped pants and boots started from there.
7. Polka Dots
Polka dots are one of the amazing fashion trends of the 80s. Women loved dresses having polka dots, and they completed the look by wearing a wide belt at the higher waist. They also added chunky jewelry, which made them look more fashionable. 
8. Sequined Jumpsuit
In the 80s, jumpsuits, overalls, and bodysuits were part of party wears. Sequined jumpsuits were one of the most admired party outfit ideas. So, if you are going to a retro theme party, you know what to wear to stand out in the crowd. 
9. Oversized t-shirts
Most of the people wear oversized t-shirts. The idea of wearing oversized t-shirts with denim was discovered in the 80s. These t-shirts were part of rock culture back in those days. 
10. Knee High Socks
If you are planning to wear a retro-style outfit, then don't be shy of wearing knee-high socks as they are one of the perfect 80s outfit ideas. These knee-high socks were part of old dressing back in the days. 
11 Denim Jackets
Denim jackets have been a part of the wardrobe since the 80s. Denim jackets have and will always be a timeless classic.   
12. Fashion Accessories
Accessories are an important part of completing the look. Back in days, fanny packs, crystal watches, socks, and chunky jewelry were an important part of the accessories, and they played an important part in completing the look. 
I hope now you have an idea of how to raise your fashion game in an 80s themed party. In addition to this, I hope you have found sufficient inspiration about how to include the 80s outfit ideas in your everyday outfits. To know mor about 80s fashion trends go through our post on the 80s fashion styles.