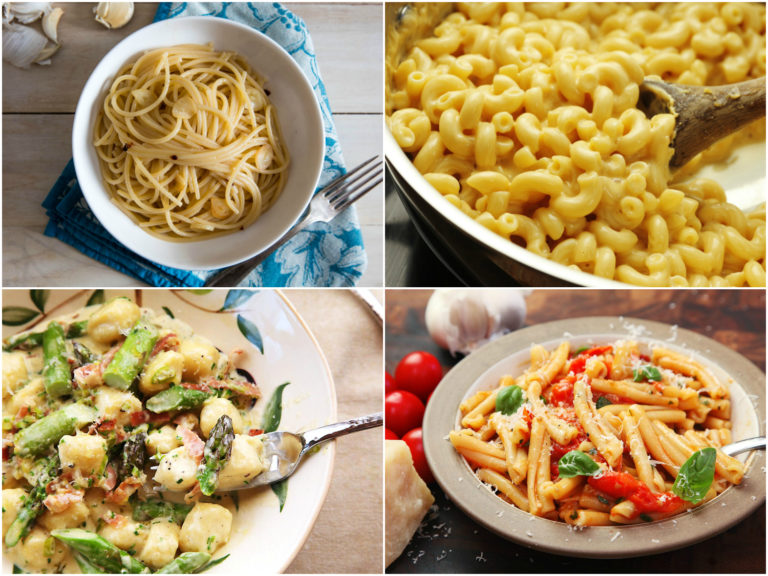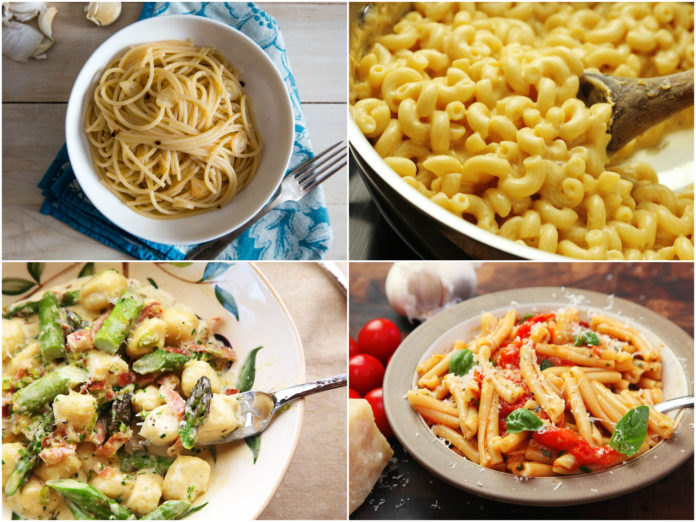 Are you hungry for some delicious pasta tonight? Try these Homemade pasta recipes, which are easy to cook and very cheesy delicious. We have shared the two famous Pasta recipes, Chili Mac & Cheese, and a recipe for Baked spaghetti. Throw away those ready to cook pasta and cook these best pasta recipes at home now.
Chili Mac & Cheese
Mac & cheese is everyone's favorite homemade pasta recipe. Spice things us with this Chili Mac & Cheese recipe. Make this easy and delicious pasta recipe in cold winters and dig in the bowl of goodness with a fork.
INGREDIENTS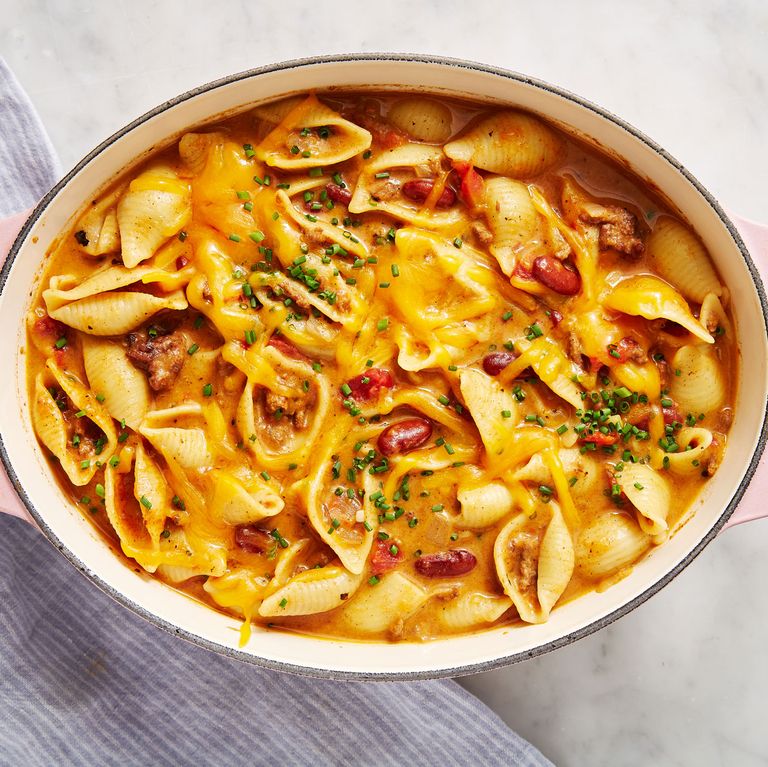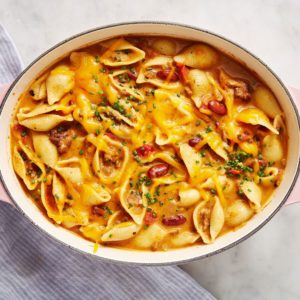 canola oil(1 tbsp.)

white onion(1 large- chopped)

garlic(3 cloves- minced)

ground beef(1 lb.) 

fire-roasted diced tomatoes (1 can (15-oz.)

kidney beans, (1 can (15-oz.) drained and rinsed

chili powder(1 tbsp. )

cumin(2 tsp. )

cayenne pepper(1/4 tsp. )

chicken broth., low-sodium (3 cups)

pasta, (12 oz.) 

shredded cheddar(2 cups)

Freshly chopped chives, for garnish
How to make Chili Mac & Cheese:-
1. Heat oil over medium heat in a large pot. Add the onion in oil and cook until they are soft and tender. Add garlic in the pan and stir until fragrant, for 1 minute. To the pan, add ground beef and let it cook for about 5 minutes until it is no longer pink. Drain fat.
2. Return pot over the stove and add kidney beans, diced tomatoes, chili powder, cayenne, cumin, pasta, and chicken broth. Bring it to a simmer until the pasta is al dente. Cook for about 14 to 15 minutes.
3. Remove the pan from heat and mix in shredded cheddar cheese until just melted.
4. Garnish the pasta with chives and serve Hot.
  Baked Spaghetti
Why not experiment with the recipe for baked spaghetti and cheesy and melty layers. Try this homemade pasta recipe for baked spaghetti with some Smashed broccoli for a side dish at dinner time.
INGREDIENTS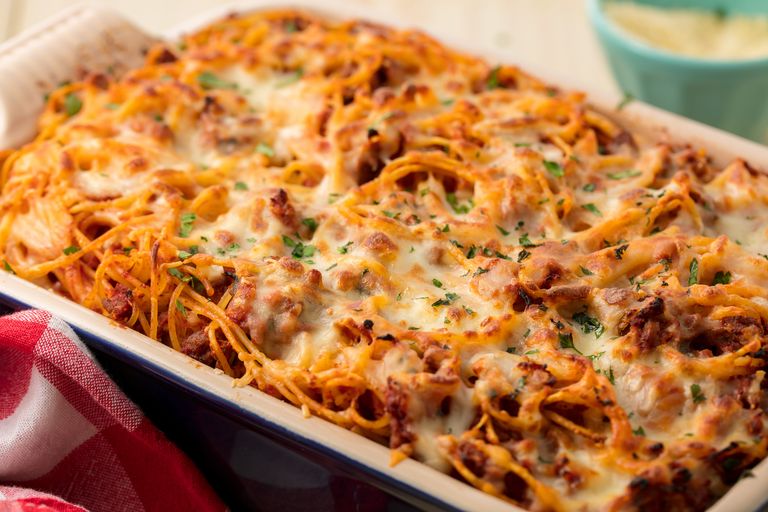 Cooking spray

Spaghetti(16 oz.)

olive oil(2 tbsp.) extra-virgin

yellow onion(1medium sized-finely chopped)

garlic(2cloves minced)

ground beef

kosher salt(1lb.)

Freshly ground black pepper

Italian seasoning(1 tsp.)

crushed tomatoes(1 can)

basil,( 1/2 c.) chopped

shredded mozzarella(1 cup)

freshly grated Parmesan(1/4cup)

Chopped fresh parsley
How to make Baked Spaghetti:-
1. Preheat the oven to 350°. Take a medium baking dish and grease with cooking spray.
2. Read the directions on package and cook spaghetti until al dente, drain the spaghetti, and keep it aside.
3. Heat oil over medium heat in a large skillet. Add onions and let them cook until they become soft and translucent, for about 5 minutes. Mix in garlic and cook for one more minute. Add ground beef and season the dish with salt, Italian seasoning, and pepper. Cook it for 8 minutes until it is no longer pink. Line a bowl with paper towels and drain the fat and return it back to the pan. Put in basil and crushed tomatoes. Simmer for 10 minutes until it is slightly reduced. Sprinkle some salt and pepper for taste.
4. Toss spaghetti in the pan, and then transfer it to the baking dish. Top the spaghetti with mozzarella and Parmesan cheese. Bake the spaghetti until the cheese is melted for about 20 minutes.
5. Garnish the baked spaghetti with parsley and serve it hot and cheesy.