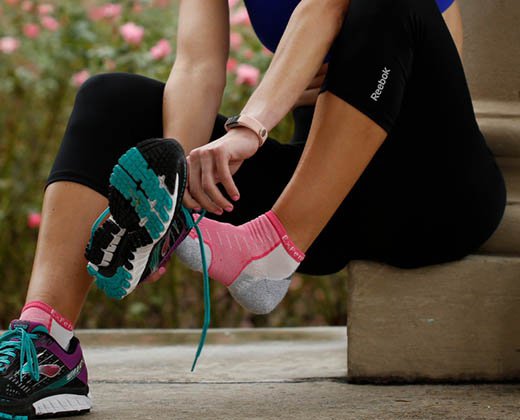 Ankle socks vs low cut – Choosing the right socks for the occasion is not as tricky as it may sound. Numerous consideration factors include pattern, color, design, and length. If you have no idea where to begin, we have covered you.
Here you will learn about different types of socks and also the difference between ankle socks vs low cut socks, and so much more.
NO-SHOW SOCKS
No show socks are also called loafers, slip-on socks, and low profile and are designed to be invisible when worn with boat shoes, moccasins, ballet flats, sneakers, and loafers.
No-show socks are great for keeping the feet protected with a sockless appearance. These are ideal for summer outfits to pair with chino shorts or trousers. These are a little trickier to pair with formal outfits.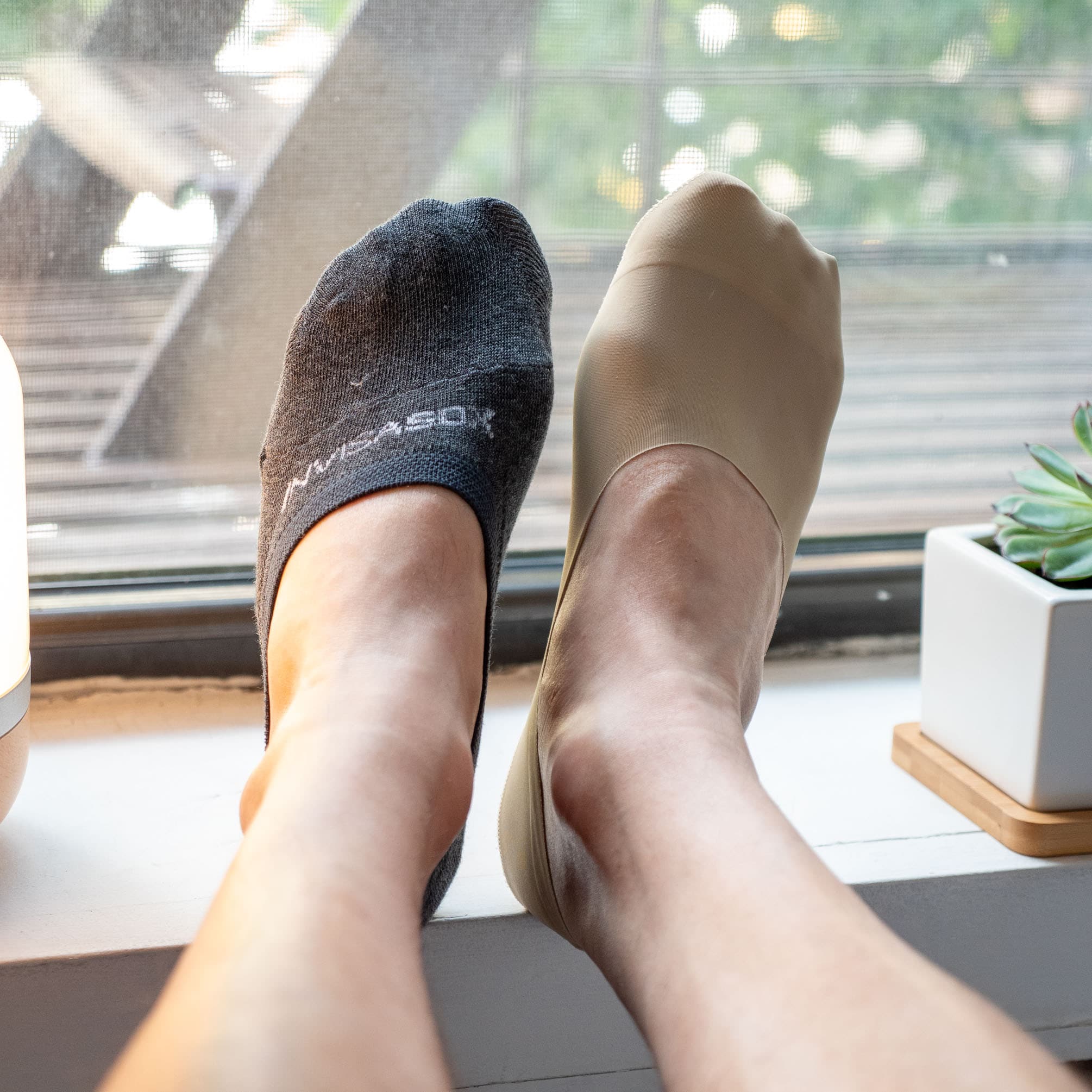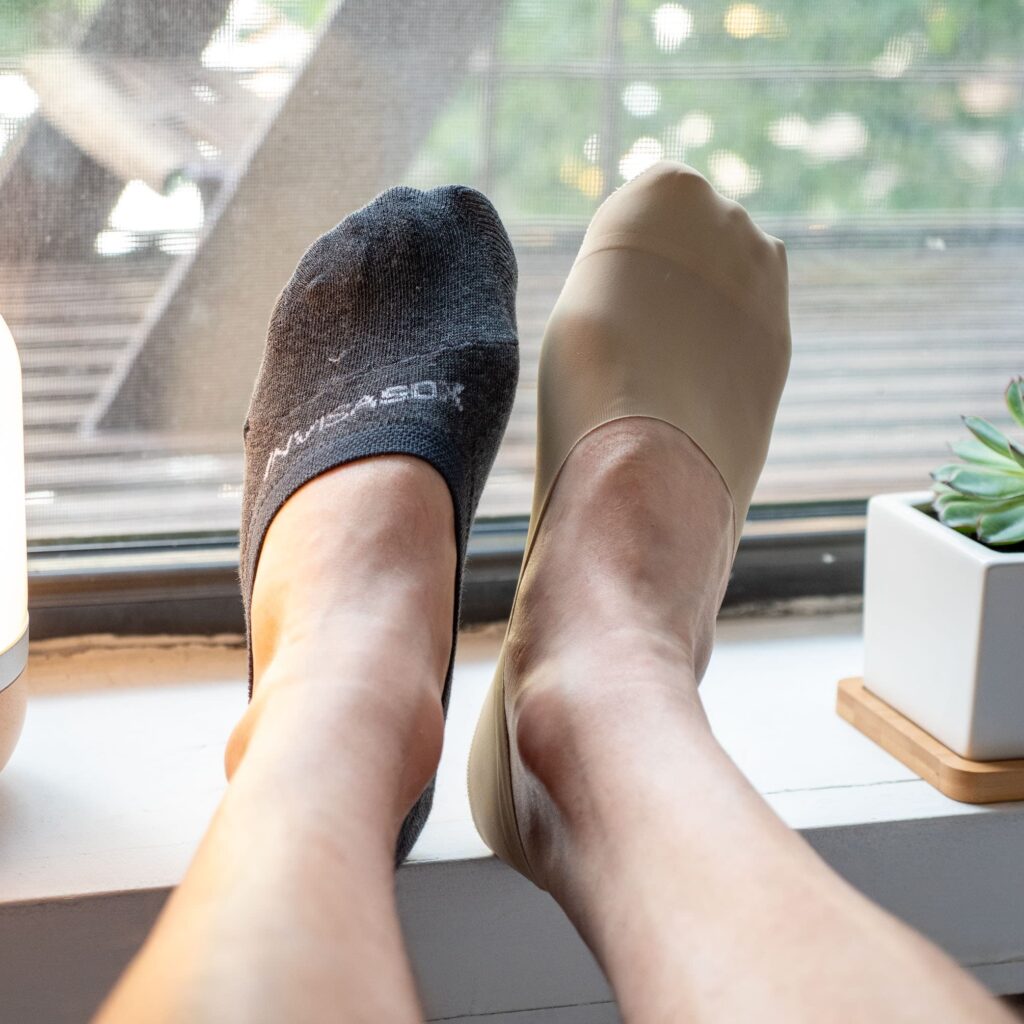 ANKLE-LENGTH SOCKS
Ankle-length socks or low-rise or quarter socks cover your feet up to the ankles. These are longer than the no-show socks but shorter than the crew socks.
Ankle socks are not designed to be like a no-show; instead, they peak a little above the shoes. The length makes them look utilitarian and they are often paired with low-cut shoes for outdoor activities like hiking, running, and sports.
You can also pair ankle socks with boat shoes, loafers, and oxford shoes to give a dapper look.
ANKLE SOCKS VS LOW CUT SOCKS
If you want to know the difference between ankle socks vs. low-cut socks, then keep reading.
Ankle socks go up to the ankle or end just below the ankle, whereas low-cut socks go above the ankle.
Ankle socks are made of thick, warm fabric compared to low-cut socks, making them well-suited for colder seasons.
Low-cut socks also have some disadvantages, like they are less supportive than ankle-length socks, which is why they are not suited for sports or running.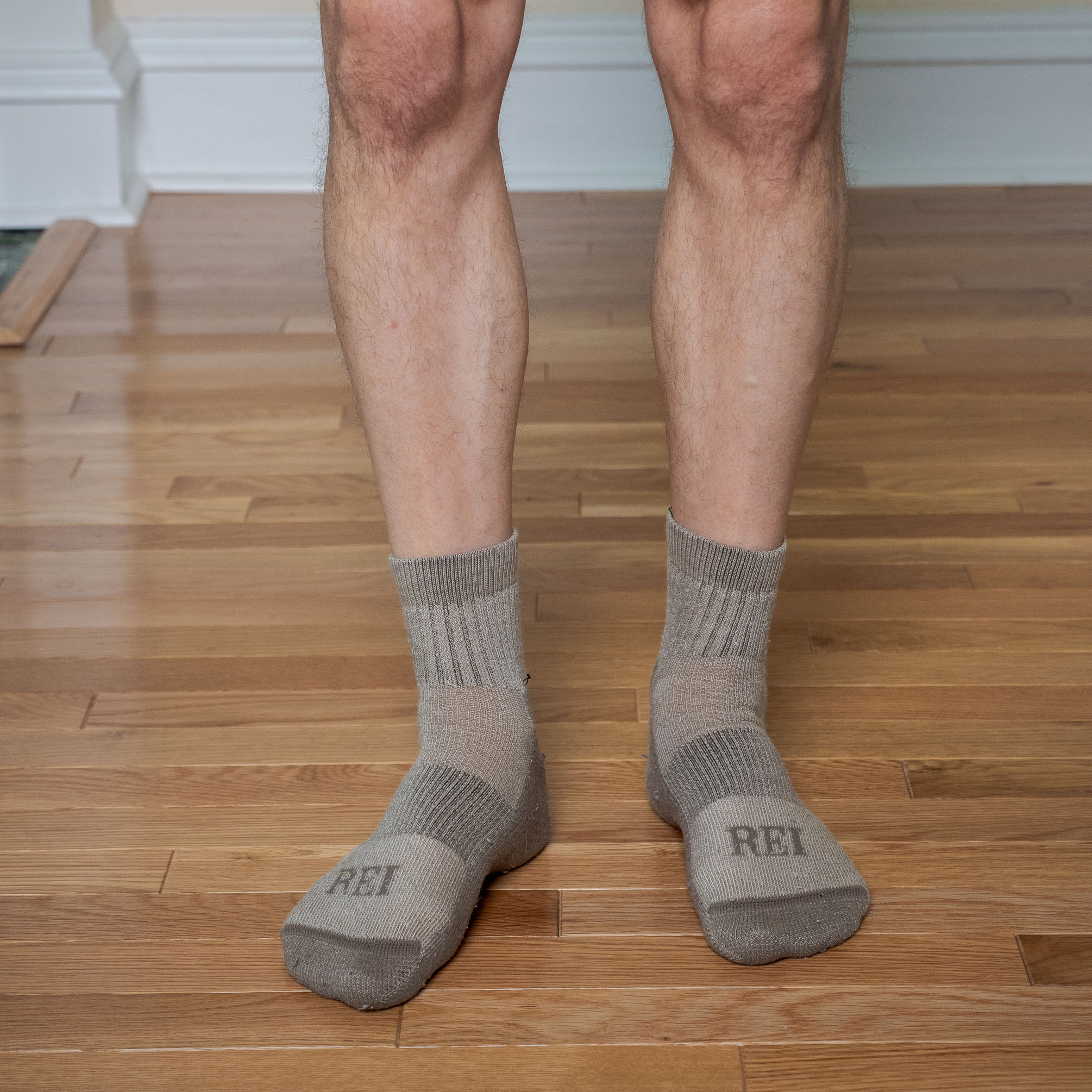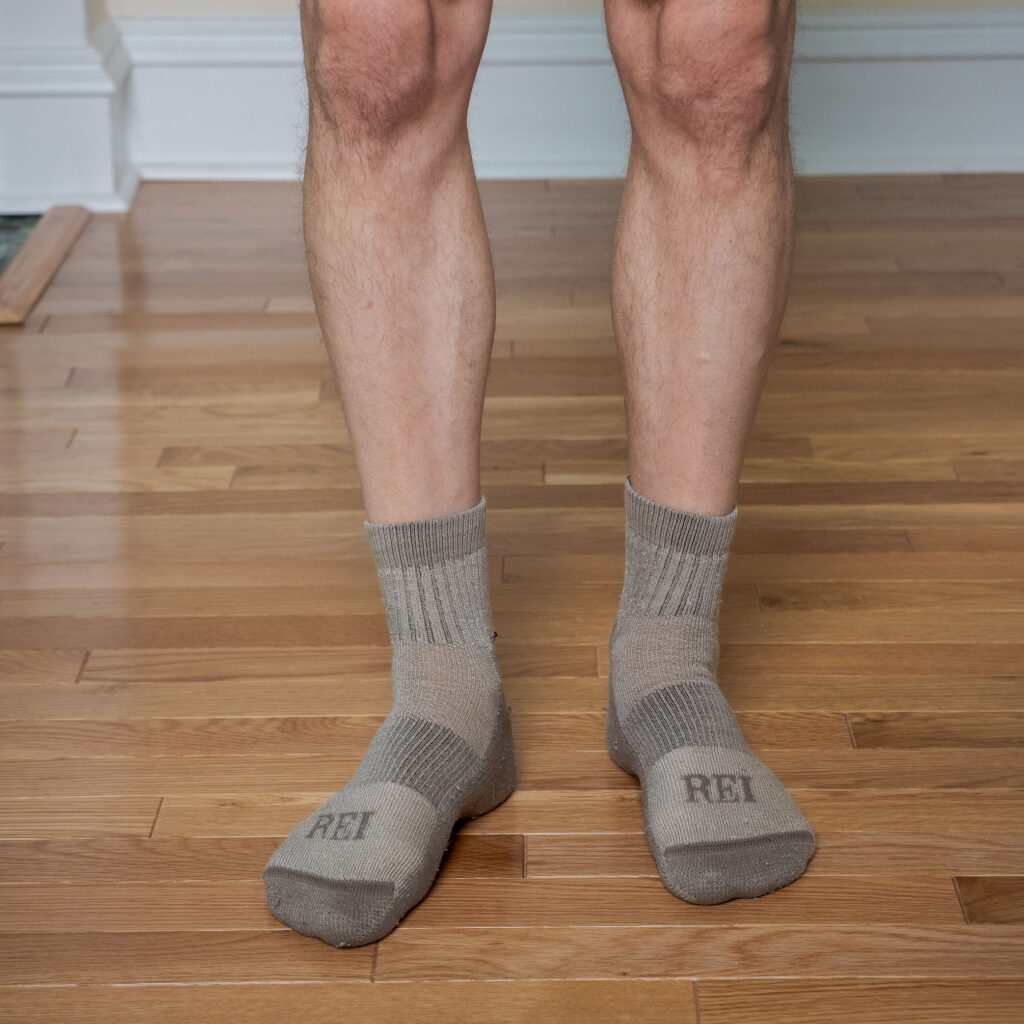 QUARTER-LENGTH SOCKS
These are also known as micro-crew, quarter crew, mini crew, or short crew socks, as these are six inches long, reaching up to the mid-calf. These socks are longer than ankle socks but shorter than crew socks giving adequate protection and coverage from blisters, shoe bites, and chafing.
The design of the crew socks makes them suited for athletic purposes and casual outfits and to be used as dress socks to pair with high-top shoes. These are the first pick during hot weather as they are great to wear during hiking.
Read more- A Filtered List Of Some Best surfboard socks!
CREW-LENGTH SOCKS
Crew-length socks are highly popular in the market. The length ranges between six to eight inches, which makes them shorter than calf length and longer than ankle socks. These provide ample protection and coverage for the lower leg and ankle.
People find crew socks versatile as they pair well with casual, dressy, athletic outfits. If you want to draw attention to your socks, you can wear custom-designed crew socks. These look good when worn with sneakers, jeans, and athleisure to go hiking, workout, and running.
A good pair of woolen crew-length socks will give you extra comfort, which helps when you are walking. These are also mostly worn during winter as they provide extra warmth.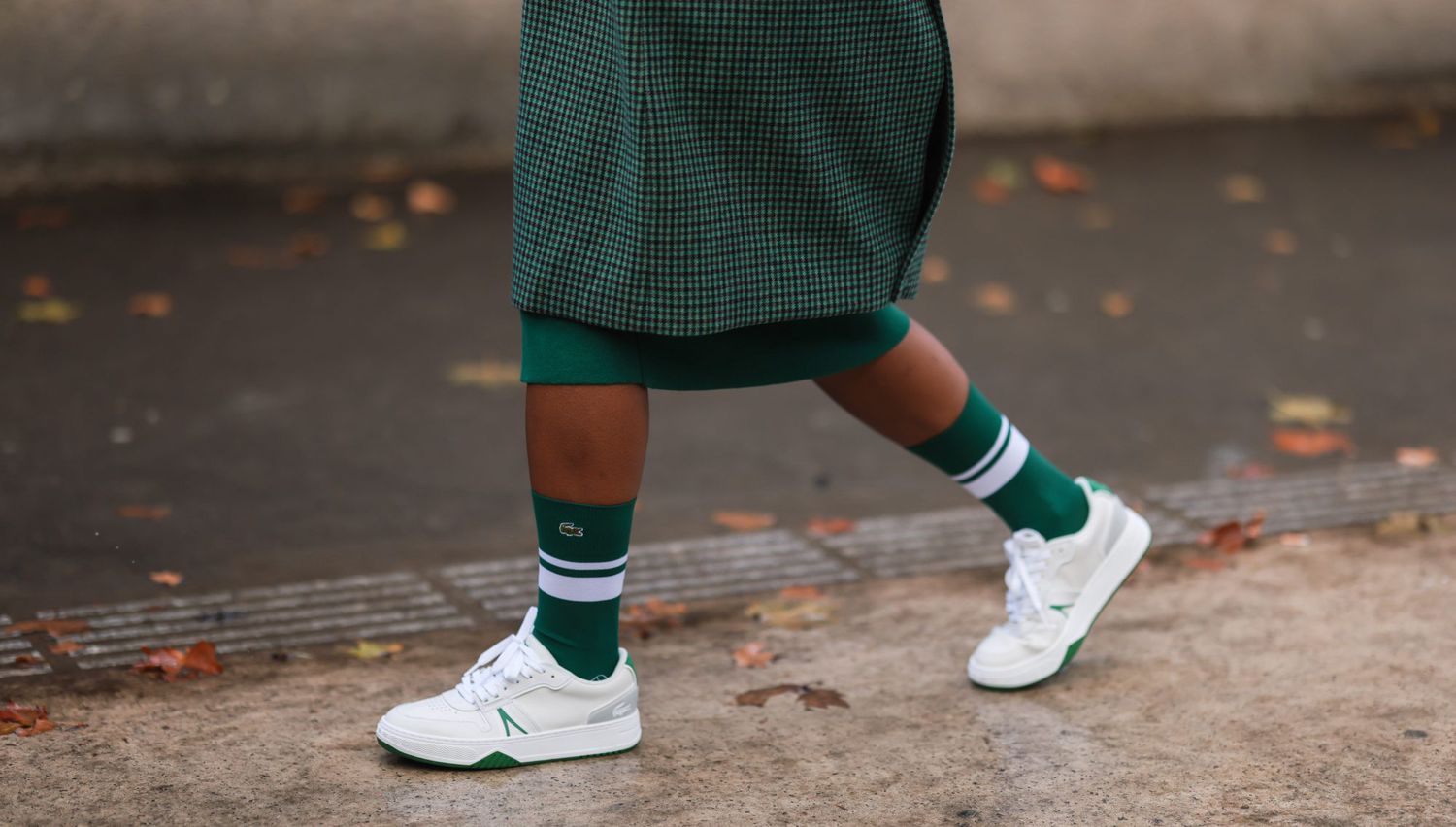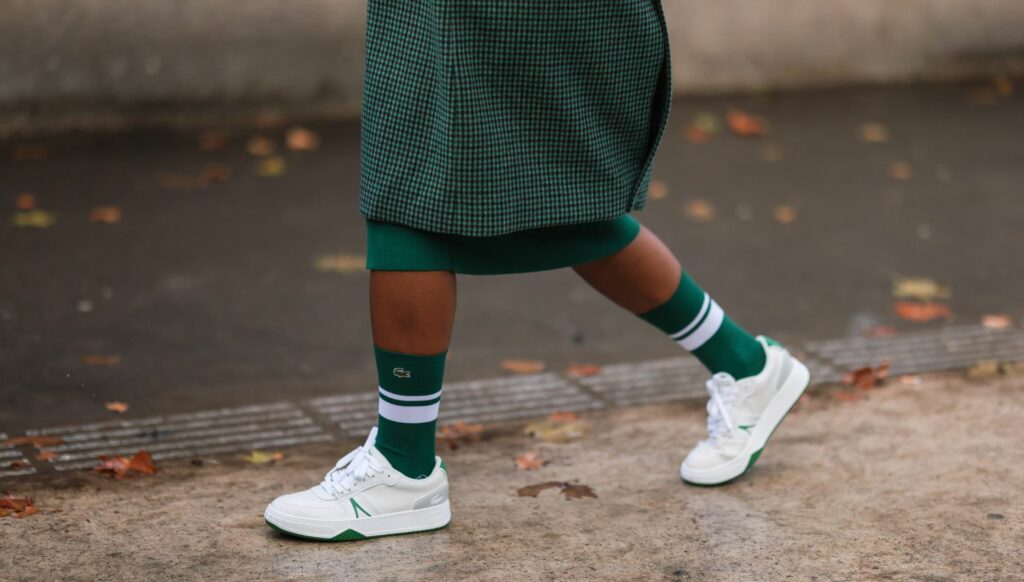 MID-CALF SOCKS
Mid-calf socks end right where the calf muscles begin. These are shorter than knee-high socks but higher than crew socks. This is why they do not slip down their legs.
Mid-calf socks are made of woolen material to keep the legs warm during colder months.
CALF-LENGTH SOCKS
These are knee-high socks because they cover your calf muscle right below the knee. Depending on the quality of the socks, these do not slip down while you walk.
Women pair calf-length socks with dresses, skirts, shorts, heels, and boots, making them fit for formal and casual attire. You can match the top colors to the socks to get the best results.
Men can pair the socks with their formal suits to ensure that bare legs should not visible. These are also great for adding an extra layer of warmth in colder months. Calf socks are also great for people outdoors for physical activity or gym workouts.
If you're having trouble finding the perfect pair of socks with the right fit and stretch, have you considered making your own custom socks? Here's how to make custom socks that are tailored to your unique foot size and preferences.
When it comes to choosing between ankle socks and low-cut socks, it ultimately depends on your personal preferences and the activities you plan on doing while wearing them. Ankle socks are a great option for those who want a bit more coverage and protection for their feet while still allowing for breathability and mobility. On the other hand, low-cut socks are a good choice for those who prefer a more minimalistic and discreet look, especially when wearing shoes such as loafers or boat shoes. No matter which style you prefer, custom socks are a great way to add a personal touch and make a statement with your footwear. Whether you want to showcase your favorite sports team, display a unique design or logo, or simply add a pop of color to your outfit, custom socks are a fun and creative way to express yourself.
CREW VS CALF SOCKS
Crew and calf socks are the two preferred types of socks for men. Crew socks end right below the knee, while calf-length socks end at the calf. What you pick depends on the occasion and location where you want to wear them.
HOW TO FIND THE RIGHT PAIR OF SOCKS FOR YOU ?
Finding long socks with added stretch and as low as low-cut socks is not that easy. The size guide, as provided by sellers, can be confusing. Sometimes customers do not even prefer looking at the guide. This is how buying the sock that you think is right in size might not fit you well.
If you know how and where to find the right-fit sock, you will get a good pair in just a few clicks online. Always read the brand's size guide to find the right fit.
Read More- Most Amazing Fashion Sock Trends & Patterns for 2020
Conclusion
Finding a reputable brand is easier with so many types of socks available. You can find plenty of options with high-quality material and foot comfort levels.
Whether you like ankle socks vs. low cut or quarter length for everyday use, buy a durable sock that fits well. This way, you can keep your feet moisturized and protected and prevent fungus and foul odor.