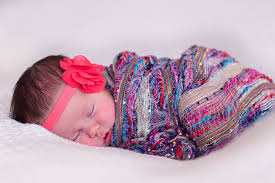 Babies look so cute when wrapped in a cozy blanket. Any parent would appreciate a baby blanket hand knitted with cuddly soft fiber. The little one will also feel snug and nice. In this post, you will learn about some of the best Baby Blanket Yarn, which is softest and snuggliest.
Things to consider when buying the best baby blanket yarn
Is the Yarn Washable?
The parents will love to look after the hand-knitted beautiful yarn blanket given to them, but chances are they will not get time or have the energy to wash them by hand.
The blanket yarn fiber should be machine washable. The parents will need to wash the blanket more than once. Although superwash wool is claimed to be washable, you do need to be careful with that.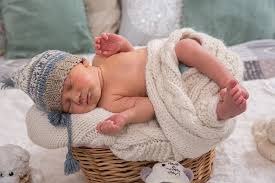 You should pick a product that can not only be washed in the machine but is also able to withstand if not more at least 40 degrees C normal wash. Linen yarns, cotton yarns, Commercial sock, and some other superwash wool are good choices in this case.
Do your part of the testing with the yarn in a warmer setting of the washing machine if the yarn comes out fine tell the parents. The parents will have peace of mind knowing your hard work won't be ruined.
One problem with the hot wash setting is that animal fibers can be felt, and all the knitwork will disappear. A man-made fiber is prone to become floppy and stretchy when exposed to high temperatures.
Cotton and acrylic yarns remain in good condition after washing multiple times. Some acrylic yarns become softer by adding fabric softener while washing them.
Acrylic yarn is a little stretchy, so the best thing to do is knit up a little swatch and wash it using fabric softener and check the results yourself. Red heart super saver yarn is one popular acrylic yarn brand.
If you are looking to buy a cotton yarn, then pick a cotton blend. Sometimes the pure cotton yarn is very stiff, and you will get tired soon while knitting.
What yarns do parents like?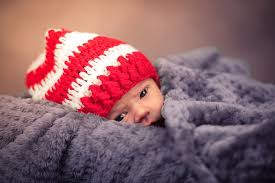 The coverlet needs to appeal to the parents more than the baby. Mostly parents chose the color of the nursery in advance to suit the rest of the home decor. Take notice of what color preference they have and incorporate the color in the yarn. Chances are it might be different than blue and pink.
If you have got no hint, then ask them directly what color do they prefer. This will prevent awkward surprises.
You can also choose variegated yarn to incorporate different colors. If you know already the parent don't like wool, then pick cotton blends or acrylic blends for knitting the baby yarn.
How much do you want to spend?
There are so many baby blanket yarns like the bamboo or alpaca that are super cozy but very expensive. Acrylic and non-wool yarns like cotton are on the affordable side. Price is an important factor for deciding the choice of yarn, and when shopping in the sale, you can save a lot of money sometimes.
Baby blankets are very well used during the first year, and they might not be used enough later. You can use the leftover yarn for making baby accessories like hats and socks.
Does the baby have a sensitivity to wool?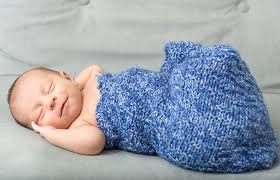 It is important to check with parents if they have wool sensitivity. Chances are if one of the parents has to the baby is most likely to have it too. Bamboo/cotton or acrylic/cotton blends are recommended by the knitters in such cases. These yarns are stain-resistant, washable, allergen-free, and also super soft. You will enjoy knitting them. One good choice is soft Chenille-style yarn.
Babies put things into the mouth.
 The only way a bay can explore the environment around them is by putting things in their mouth. Whenever they grab something, it goes straight in their mouth to be licked or sucked.
Try to avoid using novelty yarns for knitting the baby blanket because these are fluffy and shed a lot. No parent would like to see their kid choking on a yarn furball.
The Season The Newborn Arrives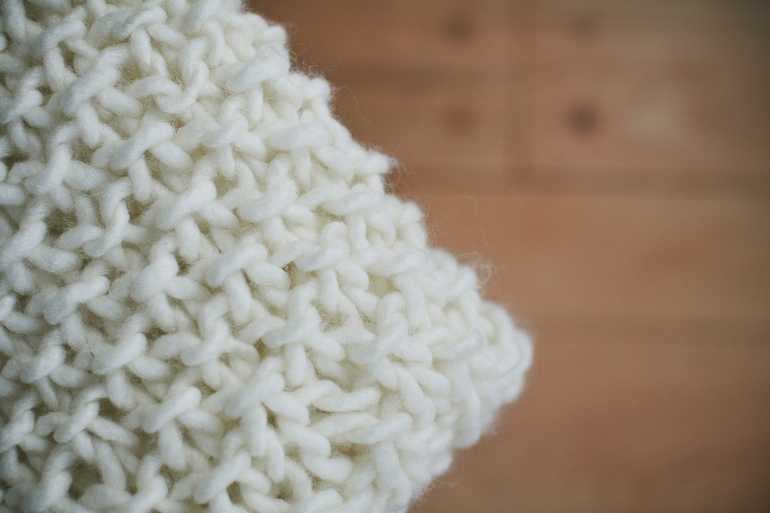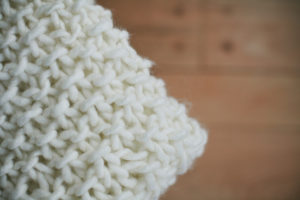 Babies cannot regulate their body temperatures. They are notorious and keep wriggling and kicking the covers off them. You need to choose a yarn that will suit the season they are born in.
Match the size and weight of the blanket. If you find the blanket too big, it can be folded or quartered. That means it would be like 2-4 covers.
If the baby will arrive during summers, then knit a lightweight blanket using cotton-blend yarn.
If the child is due in winters and is not sensitive to wool, knit a soft, cozy blanket with superwash wool, like merino, it will be a good choice.
What Yarn Is Best For knitting Baby Blankets?
There are different varieties of yarn available in the market, deciding which one to choose can be a little difficult. To help you in this regard we have put some high and low best recommendations.
Knitters usually recommend using cotton blends or Acrylic because of their softness and washability in machines. You will find many different options in these along with colors, and these are also affordable.
How much yarn is required for a baby blanket pattern?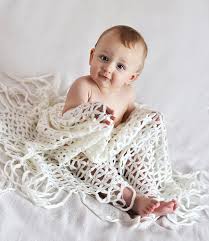 Generally, two balls of yarn are enough to knit a decent sized baby blanket, like in Bernat baby blanket yarn. When you are going for medium yarn like Lion Brand 24/7 cotton yarn, you will require nine balls to make a good size baby blanket.
How Many Balls of Yarn to Make a Baby Blanket?
Most baby blanket pattern requires a lot of yarn to complete the entire blanket. To understand your requirement of yarn for making the baby blanket, you can check the label of the yarn that comes along with it.
You can check on the pattern of how many yards of yarn was used to make that patter and divide the total amount of yards mentioned with the amount mentioned on your label of yarn. This way, you will get an idea of how many yarn balls you will require to make the baby blanket.
Some popular yarns among the knitters
 Lion Brand Yarn- this yarn is made with premium 100% acrylic and is super soft and easy to knit. This is medium-weighted yarn, made in Afgan, that is 1,020 yards and 16 ounces. This yarn is machine washable.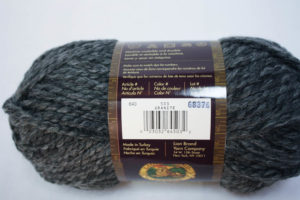 pros:-
Machine washable

Large skein

Available in 25 colors

Very soft yarn
Mary Maxim Starlette Sparkle yarn- the yarn is sparkle incorporated to increase the playfulness. This yarn is made with premium quality polyester and Acrylic, which makes it super cozy and soft.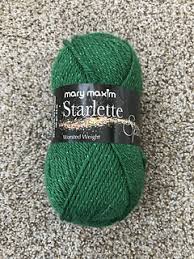 Pros:
Machine washable

All-purpose yarn

Available in 5 different colors

Return policy

Inexpensive

Great yarn for beginners
Red Heart Soft Baby Steps Yarn
This yarn is made with 100% acrylic and is very soft to touch and has a bit of silky sheen to it.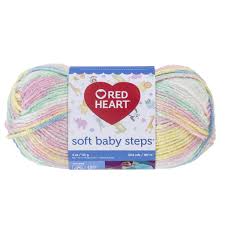 Pros:
Super soft

Nice sheen to it

Available in 19 different colors

Nice to work with

Very affordable