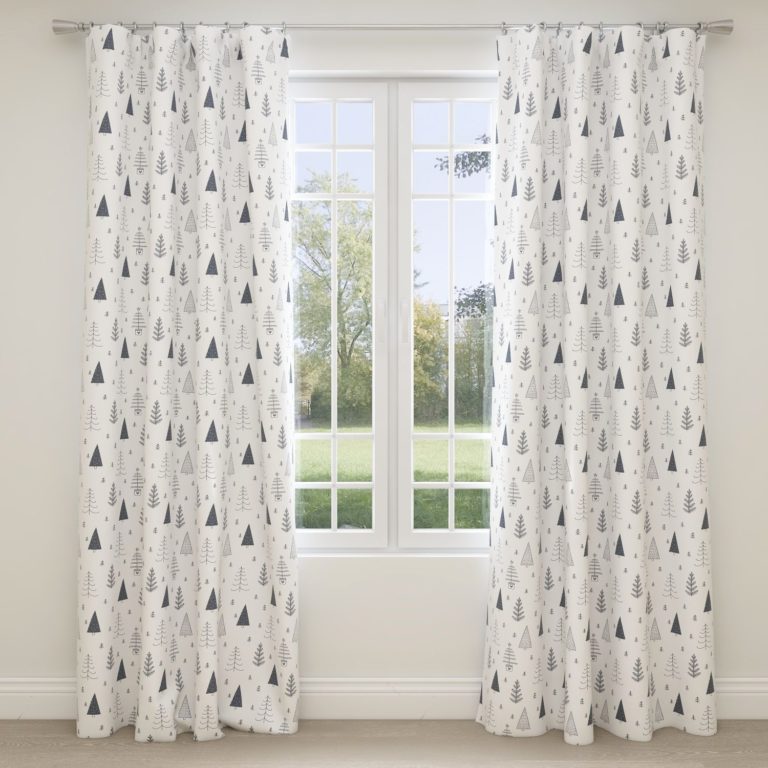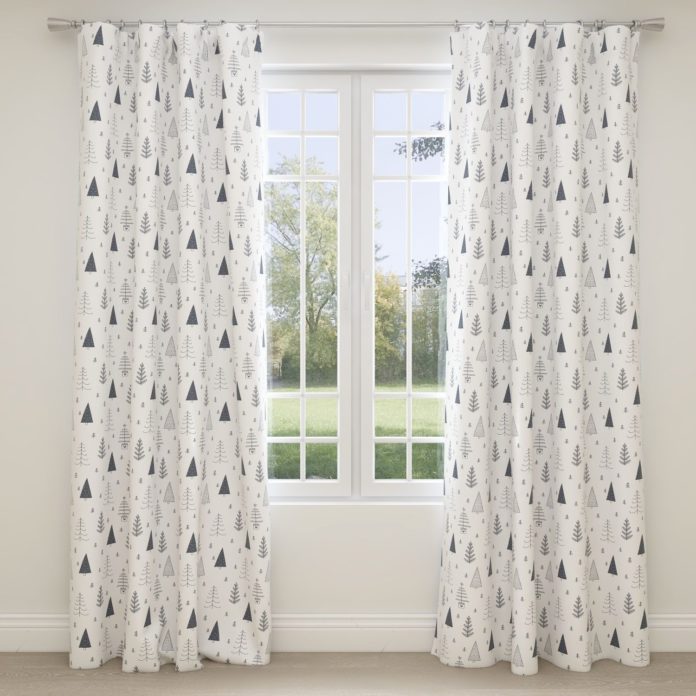 Nothing is more important for your baby's health than a sound sleep, especially during those initial years of growth. You may not know but quality sleep plays a very crucial role in promoting the healthy growth of your toddler. But sometimes it gets really challenging to put your little one to sleep and no stuffed toy or sleeping sound machine comes to rescue. This is when nursery blackout curtains come to helo, nursery blackout can be of great use in providing good sleep to your toddler, especially during the daytime, when it gets very challenging to put them to bed.
If you too are facing the same difficulties then probably it's time for you to invest in some blackout curtains for your nursery. A lot of nursery blackout curtains are available in the market which makes choosing the correct one for yours;f a little challenging but worry not parents, we have made a list of some of the best nursery blackout curtains. Keep reading this article and we will teach you how to choose the best Nursery blackout curtains for your baby.
Read More- 15 Best Teen Bedroom Ideas for Girls and Boys
Why invest in Nursery Blackout Curtains
The answer to this question is yes. Many pediatric sleep consultants consider nursery blackout curtains one of baby nursery must haves due to their multiple benefits for the baby's health and optimal sleep.
Darkness is important for putting your toddler to sleep and sometimes babies need an early bedtime even when there is an ample amount of light outside or for taking naps during the day. This is when Nursery blackout curtains come to helo, they create a conducive environment for sleep and will help your litt\le one rest even when the sun shines outside.
Babies are prone to waking up when they see light around them as they think it's probably too time to wake up and this is a habit sometimes don't let them sleep, no matter what you try from stuffed toys to sound machines. Nursery blackout curtains can help you block the early morning light that disturbs your toddler's sleep.
In this article, we have made a list of the best nursery blackout curtains that can help you create a good environment for your toddler's day naps and sleeps. Stay tuned.
How dark should your nursery be?
You dont have to turn everything dark with the nursery curtains, as it might scare you little one. The best nursery blackout curtains are the ones that leave a little light in the room so that you and your baby can see things. To check how dark should it be for your toddler to have a sound sleep, try the hand test. Turn off the lights and pull all the curtains now extend your hand in front and check if you can see your hand. If you are able to see your hand then the curtains are perfect for your nursery. Avoid the curtains that block all the light out.
Read More- Best Baby Announcement Ideas
7 Best Blackout Nursery Curtains for you
Nicetown Blackout nursery Curtain panels
One of the most talked-about and most reviewed curtains of all these is perfect if you want complete darkness in your nursery. They completely block the light and will remind you of hotel curtains. The material is thick and of good quality. With all these qualities, this pack of two blackout nursery curtains tops our list.
Vango blackout curtains'
These funky space-themed curtains are a good option if you want to add a touch of playfulness to your kid's nursery. Vango blackout curtains are one of the best curtains and are available in three different colors black, grey, and navy. The sizes are 63 in, 84 in, and 95 in.
Pottery Barn kids rainbow blackout curtains
These are the perfect nursery blackout curtains that fulfill the dual purpose of blocking out light and adding a touch of style to your room. The material of the pottery barn kids rainbow blackout curtains is very thick and can also be used to block sound. These rainbow-colored curtains can be bought individually or in a set of two./ thy are available in three sizes 63 inches, 84 inches, and 94 inches all of them are 44 inches wide.
Amazon basic travel blackout shade
Amazon basics has a wide range of excellent products one of them being the travel blackout curtain. This amazon basic travel blackout shade has suction cups at the bottom and velcro en ridged that allow you to customize them according to your needs. They block most of the light and are availaible in many different cute prints like elephant, hearts, rainbow, etc. and the best part about these curtains is that they are travel friendly so you can shift them between the rooms or can also carry them while traveling.
Read More- How to Introduce Toddlers To Books – Some Helpful Parenting Tips
Mangata blackout curtains with cutouts
Surely one of the best nursery blackout curtains, these from mangata are absolutely perfect for blocking out light. The best thing about these fun curtains is that they have various cutouts on them shaped like stars or moons and they shine in the dark that giving you the perfect amount of light for your baby's sleep. They bring fun to any nursery and are availaible in 4 colors and various sie options.
Prince deco nursery blackout curtains
One of the coolest nursery blackout curtains that serve the purpose just right. They have a celestial theme with stars printed on them. The material is not so thick and is ideal to block light.
Pony dance blackout curtains
Not all blackout curtains have to be boring and the ones from ponty dance are proof of that. They are very stylish and have a layer of sheer on top which makes them very versatile.
These nursery blackout curtains from pony dance are perfect and can be used in two ways, to block the light and for privacy. Just pull the curtains when you want to dim the lighting. 
HLC.Me arrow blackout nursery curtain
These nursery blackout curtains do the job perfectly and are a great option to add chic decor to your room. Available in many different sizes and 5 different colors these curtains from HCL.I am a perfect fit. These are the perfect option if you dont want to block all the light and want warm darkness.
If your kid is used to sleeping in their nursery, it can be become a little tricky for you to make them sleep in your dark bedroom. But voila we have got the solution to your problem, try these nursery blackout curtains to create the perfect for your toddler to sleep.
We hope you liked the article and are now ready to invest in a good pair of nursery blackout curtains. Let us know how you liked the article in the comments below.
Read More- Best Water Table For Kids To Play & Learn