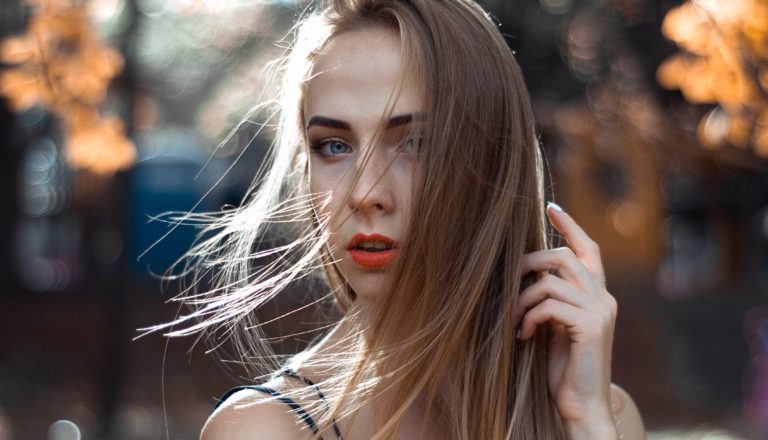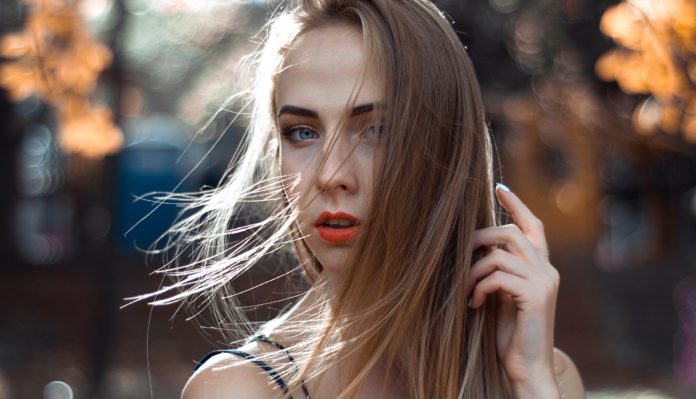 Imagine getting ready for a party, you are wearing a beautiful dress and have a full face of makeup on, but your hair looks dry and frizzy. It can bring down your complete look from 10 to 0. If you're dealing with lifeless hair, you need to try the best conditioner for dry hair.
Suppose unkempt dry hair becomes prone to damage and breakage. At some point, every woman with dry hair stops letting the hair down because of how the frizz turns them into a next. But using the right conditioner can let you let your hair down without having to worry about frizz.
Best Conditioner For Dry And Damaged Hair
Using the best hair conditioner is crucial for dealing with dry, frizzy, and damaged hair. It not only conditioned but also keeps your hair hydrated, smoothens frizz, and gives a redefined body to your hair.
I have listed some of the best options for hair conditioners for dry and frizzy hair.
Herbal Essence bio: renew Argan Oil Of Morocco Conditioner
Adding an extra dose of hydration to frizzy and dry hair helps to tame the hair. Herbal Essence conditioner is formulated using argan oil which keeps them frizz-free, shiny, and smooth. The antioxidants and vitamins will also keep your hair moisturized from root to tip. This Herbal Essence conditioner also contains sea kelp and aloe to moisturize, purify and strengthen your hair. This color-safe and pH-balanced conditioner have a rejuvenating exotic and citrus fragrance that will make your hair smell good all day.
OGX Moroccan Argan Oil Conditioner
Organix Moroccan conditioners is an amazing product formulated with Moroccan argan oil. This will penetrate into your hair and hydrate from within, and restore softness and shine. Organix conditioner will eradicate the build-up of sweat and dirt while keeping your locks nourished. It will shield the hair against any damage from pollution and styling.
Botanica Moroccan Argan Conditioner
This is the best hair conditioner for dry, damaged hair. It softens, strengthens, and repairs the hair from within. St. Botanica conditioner has a special Bioactive formula with nourishing and restorative ingredients like wheat protein, D-panthenol, silk proteins, vitamin E acetate, and cold-pressed oils like avocado oil, virgin olive oil, and Moroccan argan oil.
This hair conditioner will also strengthen hair follicles and scalp and protect them from damage caused by styling products, tools, and sun damage. This sulfate-free and paraben-free conditioner will smoothen your tresses and add bounce shine to the tresses.
Wow Skin Science Hair Conditioner
This best hair conditioner for dry hair from WOW Skin will hydrate your hair with the goodness of coconut milk. With consistent use, your dry, curly hair will start to smoothen and become glossy. This conditioner is enriched with DHT blockers to reduce tingling and hair loss. If you are struggling with weak and brittle hair, then you should definitely try WOW Skin science to reduce breakage and keep them strong.
L'oreal Paris Dream Lengths Conditioner
This dream-length conditioner is enriched with vitamin B3-B5, castor oil, vegetal Keratin that works together to detangle the hair with minimum breakage. L'Oreal conditioner will seal split ends and protect hair length with its creamy texture. Castor oil-infused conditioner will stimulate hair growth when you massage your scalp. Vegetal Keratin will help in repairing damaged fibers, and Vitamins will make your roots stronger.
Dove Dryness Care Conditioner
If you want to make your hair look smooth, Dove Care Conditioner is the best pick. It is formulated with a pro-moisture complex that detangles, nourishes, and moisturizes hair. It will make your hair look shiny, silky and keep them protected from any wear and tear.
Mamaearth Argan Conditioner
Mamaearth Argan Conditioner is the best hair conditioner for frizzy and dry hair. This conditioner is enriched with argan oil and apple cider vinegar, which helps to prevent split ends and maintain a healthy pH balance on the scalp. Argan oil is a natural ingredient that provides nourishment and also controls frizz. Almond oil helps in making hair look smoother. The best thing is this hair conditioner is dermatologically tested and works on hair types.
Matrix Biolage Smooth Proof Conditioner
Matrix conditioner is formulated for frizzy and unruly hair. It helps to tame frizz in humid weather with the goodness of camellia extracts. This conditioner is great for detangling and also defrizzing your hair while providing static control. Your hair cuticle will be smoothed with regular usage of Matrix Biolage Smooth Proof Conditioner.
Pantene Advanced Hair Fall Solution Silky Smooth Care Conditioner
Silky Smooth Conditioner from Pantene with a combination of eight amino acids, rice water, vitamins. It works in treating hair dryness and reducing hair fall by protecting from hair damage. This Pantene conditioner will repair and hydrate your hair to make them smoother. Your hair will also get the shine back, so no more dull hair.
Himalaya Herbals Damage Repair Protein Conditioner
Himalayan Herbals Protein Conditioner is enriched with herbal extracts which help in nourishing and conditioning your hair. This conditioner provides three major benefits- damage protection reduces hair fall and strength. Your frizz will be controlled, and your hair will stay protected from further damage.
Garnier Fructis Strengthening Conditioner
Garnier Fructis Goodbye Damage conditioner claims to reverse even three-year-old damage to your hair in just three washes. It is formulated with extracts of active fruit and amla concentrates. Garnier conditioned will make your hair upto ten times stronger and four times less prone to breakage and splitting. The formula will strengthen and give your inside outshine.
Matrix Biolage Ultra Hydrasource Aloe Hydrating Conditioner
Matrix Biolage Hydra Aloe conditioner is the best hair conditioner for dry and damaged hair. Its gentle formula will smoothen your hair and provide intense nourishment and hydration. This conditioner is formulated especially to protect your hair shaft from breakage. It helps in detangling damaged and dry hair and makes them more manageable.
Things To Consider When Buying The Best Conditioner For Dry And Frizzy Hair
Hair type is the primary factor when it comes to choosing the right hair care product. Conditioners for curly hair will not work well on straight or wavy hair and vice-a-versa. It is important to consider your hair type before making the purchase.
It is important to check what ingredients formulate your conditioner. If you have frizzy and dry hair, you should pick ingredients like proteins, coconut milk, and other hydrating extracts which will control frizz. Also, by checking ingredient lists, you will also be able to prevent an item you are allergic to.
Avoid buying hair conditioners containing sulfates, parabens, and harmful chemicals that strip natural moisture off your hair.
You should pick a brand that is organic, cruelty-free, and free of any harsh ingredients in its products. You can check the product labels or brand descriptions on the website.
The cost of a conditioner is also a major determining factor in whether it is the best hair conditioner for your dry hair or not.
Final Words:
Dry hair can dull your entire look; however, using the best hair conditioner for dry and damaged hair can ramp up your tresses. Have you ever used any of these best conditioners? Share your experience in the comments below.