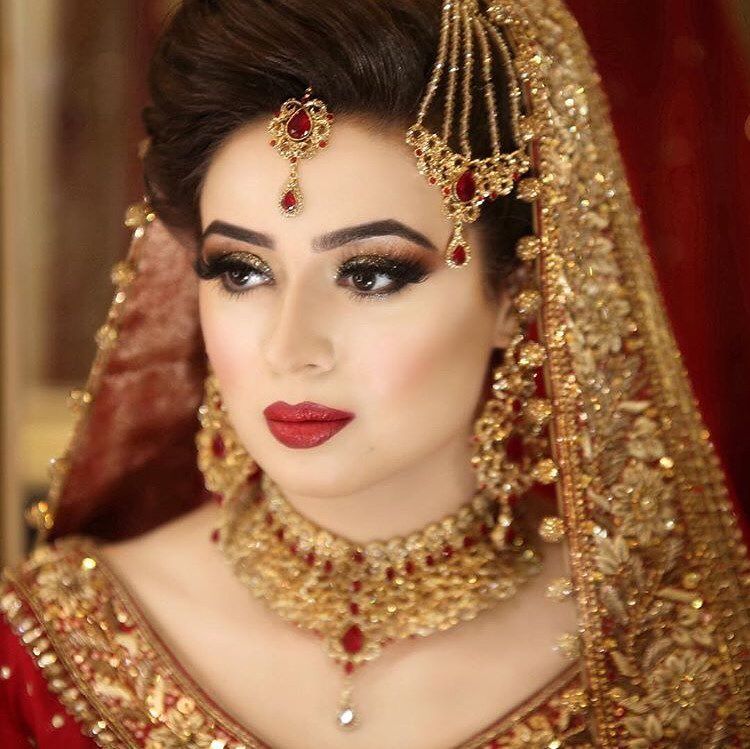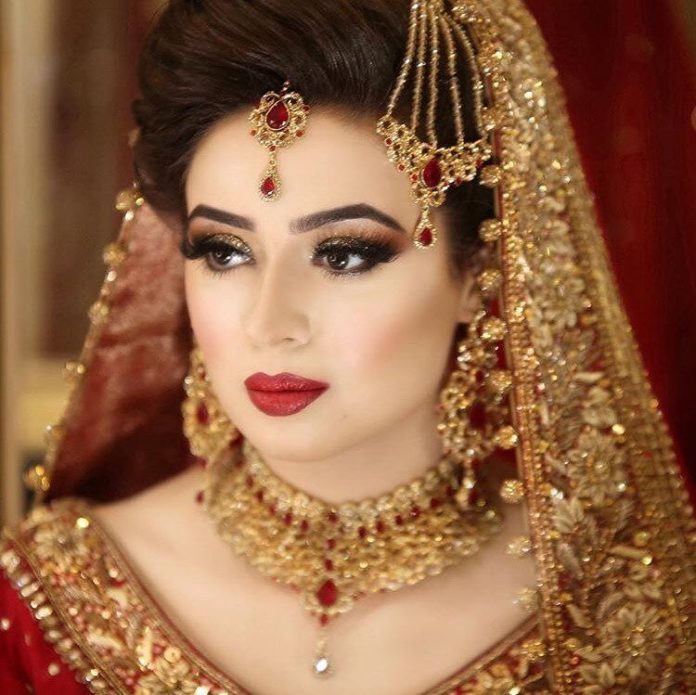 A bride-to-be has to go through a lot of struggles. From the selection of a perfect wedding lehenga to booking the best makeup artists and photographers, the list is never-ending. Finding someone who will make sure you look the best on your Big Day can be hectic. To ease your load, here we have a list of the best makeup artist in Jaipur.
Things to keep in Mind while Booking The Best Bridal Makeup Artist In Jaipur
Trial is Essential
Understanding everything about your makeup artist and their work style is important before you sit and hand over complete trust for your wedding day. You should meet with them and get a trial done for what you envision. Look at the brands they are using because your skin is equally important as the occasion.
Know Them First
Find a makeup artist in Jaipur with whom you can get along and completely trust. They should have a balanced temperament and friendly attitude. It is essential to find a makeup artist with whom you are comfortable. Talk to them and discuss your requirements and the makeup style that you prefer. Do not forget to discuss your hairstyle.
Well-Informed About Your Dresses and Venue
Make sure you and your makeup artist are on the same page. Keep them properly informed about your outfits, venue, and the dresses you plan to wear at your Wedding. This will ensure that they do their homework before coming for you to the venue.
Quality Products
Never hesitate to ask for proof of education. After all, you are investing money on their wedding makeup packages or salon in Jaipur. You should always invest wisely to get the best possible experience. Most makeup artists will offer what you desire, but it is always better to know who you are really approaching.
These are some of the key points you must always keep in mind before you make a big decision.
Now let's jump onto our list of the best bridal makeup artists in Jaipur.
Best Makeup Artist In Jaipur
Bianca Louzado
Bianca is one of the best makeup artists in Jaipur who can nail the flawless dewy makeup art unlike no other. She has worked with plenty of celebrities like Kim Kardashian, Yami Gautam, and Dia Mirza.
Bianca is the lead makeup and hair artist-designer of Femina Miss India who has dolled up Manushi Chillar and Sumant Rao on multiple occasions.
As one of the best bridal makeup artists in Jaipur, plenty of her brides has gone viral on social media. As she hasn't mentioned her pricing, giving a guess she charges somewhere around Rs 40,000 for makeup. Being a professional makeup artist she will take care of both hair and makeup herself.
Shubhrata Choudhary
For a subtle yet glamorous look, you should definitely consider Shubhrata Choudhary. She will leave you stunned with a minimal and glowing makeup look. She knows how to make her brides feel the best version of themselves using International makeup brands.
With her calm demeanor and friendly attitude, you will feel at home. Making her brides look effortless and customers happy is what she believes in. No wonder she is the best professional makeup artist in Jaipur. Look at her amazing hair and makeup work and let it speak for itself.
Asmita Vineet
With 400+ posts on her Instagram profile, Asmita Vineet is a great gem and one of the best makeup artists in jaipur. When it comes to amazing makeup services for brides she follows a simple matra- enhances features with subtle glam and align with the overall look.
Just giving a few scrolls through her insta profile you will be convinced that she is the right for your makeup artist for your big day. Asmita is certified by international professional makeup artist Michelly Palma and Raphael Oliver.
Bhavikaa Saluja
Bhavika is trained by Fat Mu Pro Academy, Mumbai, and Benton Makeup Academy, Dubai. She uses all high-end products for her clients and takes time to create a gorgeous makeup look that matches with jewelry and outfit of her brides.
She has a great style of doing makeup and we bet you wouldn't regret hiring her makeup services for your wedding day.
Arneeb makeup Artist
For Arneeb, makeup is passion and not merely a job. She believes that every woman is beautiful in her own way. Arneeb will bring out your ever-present beauty in a beautiful way. She gives a wide variety of services like HD and Airbrush makeup. She will make sure you look enchanting at all your wedding functions.
Shriya Pardal Singh
If you like minimal, clean, and natural-looking makeup, Shriya is a perfect match for you. Even if it seems like getting a natural look doesn't require an effort but the truth is the exact opposite.
Doing a clean dewy and flawless look is more time, effort, and product consuming, This is why you don't see a lot of professional makeup artist with similar talent as Shriya.
We simply adore her makeup style and she has truly made up her way as the top bridal makeup artists in Jaipur.
Sundaram
Sundaram was founded by Satyendra Parnami in 2006. This is one of the best salon chains in Rajasthan. The entire staff & management of Soundaryam is customer friendly. With them, you can rest assured that they continuously strive to provide you the best makeup artist services in Jaipur. As you walk into this salon, you will experience luxury, rejuvenation, and relaxation treat. Sundaram is also known as the best hair salon in Jaipur.
Saloni Patni
Saloni is not only great at creating amazing makeup looks for brides but also posts makeup hacks, tutorials, and product recommendations on her Instagram handle. When someone is a master of all, you know how passionate they are for their profession. As a newbie in the industry, she has mastered her skills well. Saloni is well informed about all the new makeup trends and will give you a timeless makeup look to cherish forever.
Sundra Bains
Sundra Bains is an award-winning best bridal makeup artist in Jaipur. She has more than 27 years of experience in the beauty industry. Sandra is certified by some of the best international beauty institutes. She is extremely passionate about her work and owns some of the best beauty salons & spas in Jaipur. Making every bride look absolutely gorgeous is always her goal. She makes sure her bride feels confident and is ready to rock the Wedding with the best makeup look.
Meera Bhandari Makeovers
Meera is an Airbrush makeup specialist. She makes sure that you always stand out from other people and shine like the brightest star on your wedding day. Her work on praise is worthy and commendable.
Fiza Khan
Eye makeup can make or break your bridal look, and Fiza Khan is very well aware of it. If you are an eye makeup fanatic, you should not look any more and book Fiza Khan for your Wedding. Glitter, cut-crease, also you name it, and she will do it. She has 25 years of experience in the makeup industry and is one of the best makeup artists in Jaipur and Rajasthan. Fiza also creates some drool-worthy hairstyles in her wedding makeup packages. She travels to different parts of the world for her brides. Take a look at her Instagram, and you will swoon over.
Aishwarya Gupta
Aishwarya is extremely creative when it comes to makeup. If you are looking for the best bridal makeup artist in Jaipur to take your wedding makeup up a notch, then she is perfect for you. She can work on different skin tones and skin types, so you can rely on her without any worries. We can go on and on and not run out of praise for her work. Why don't you check her work yourself and find out?
So which wedding makeup artists are you going to book for your Wedding? Comment down below.