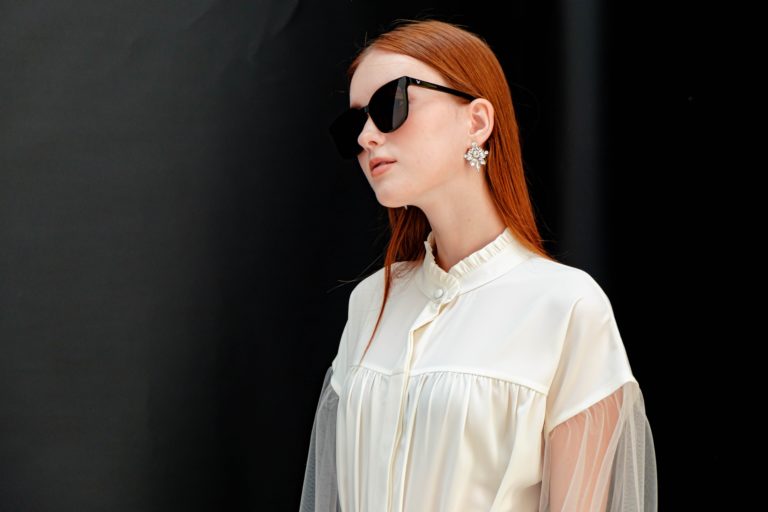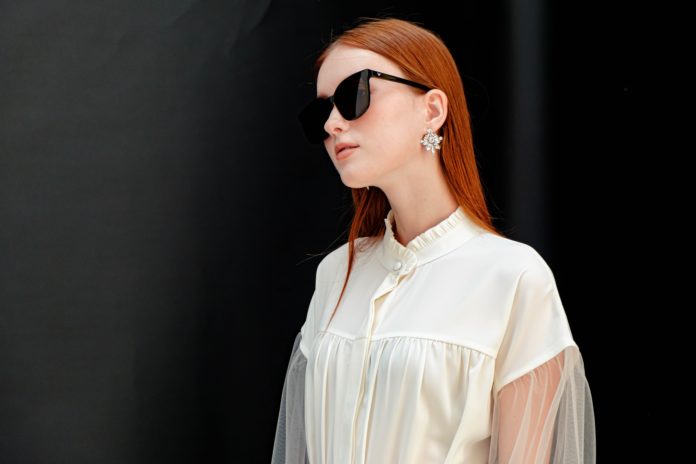 The best sunglasses for women have the power to elevate any outfit and add mystery and intrigue. Sunglasses will not only protect your eyes from UV rays but also conceal the accidental eye rolls and allow you to spy on people covertly.
There are endless options of sunglasses in different styles and colours to go with every outfit. Are you overwhelmed with the number of sunglass options? Check out our list of best sunglasses for women. 
Best overall: Randolph Amelia
Randolph Amelia is undoubtedly the best sunglasses for women. This pair is named after Amelia Earhart, the first-ever woman to fly across the Atlantic solo. While she was not wearing Randolph, these sleek aviators with a flattering teardrop silhouette will suit all face shapes.
The AGX lens highlights the yellow and green wavelengths helping to reduce eye fatigue. As the lenses are polarized, these will prevent you from glare and are also equipped with anti-reflective and blue-light filtering technology. These designer sunglasses are basically bodyguards for your eyes.
Amelia lenses sit inside 22k chocolate gold frames and have skull temples that will wrap around your ears beautifully for comfort and security.
Best luxury sunglasses: Bottega Veneta
If you like expensive things with a touch of style and premium quality, then you will not be disappointed by Bottega Veneta. These designer sunglasses for women are made with glossy black acetate with a captivating gleam. It features polished gold hardware on the temples.
The combination of black and gold looks timeless. You can wear it for 4o years, and these will still not go out of style. The classic shapes would suit almost all face shapes, and because they are expensive, you are less likely to break them.
Best value sunglasses: Yes Glasses
Cheap sunglasses are not hard to find, but inexpensive sunglasses that keep your eyes protected while stylish are rare. This is why we have been raving about YesGlasses Billie mirrored sunglasses.
These bold frames make them the best sunglasses for women. Modern square wire-rim frame constantly changes the look and is available in various satin-finish colors, including silver, gold, black, and grey. You can easily pick any sunglass pair from YesGlasses and get great value out of them.
Best sunglasses to travel: Tomahawk Neuralyzers
When traveling, you need to buy inexpensive, stylish yet durable sunglasses that will survive the trip to the beach carried in your bag. It is also essential that your sunglasses keep you protected from UV rays. Tomahawk Neutralizers are one of the best sunglasses for women to travel with.
The Neauralyzers are designed with a contemporary take on classic wayfarer style with their trapezoidal shape. These can be paired with almost everything, whether it is a sun hat or a designer work bag or sipping cocktails on summer evenings. 
Tomahawk Neuralyzer frames are injection molded-strong and lightweight. The smoke lenses reduce brightness blinding and are also FDA approved. Also, these sunglasses are impact-resistant that can survive occasional bash. UV400 protection would mean that you will not have to worry about anything.
Best aviators: Ray-Ban RB3025
Almost every woman has at least one pair of Ray-Bans on the list. These Ray-Bans are one of our favorite aviators. Ray-Bans 3025s feature trendy lenses and offer a cool twist to classic pilot silhouettes. These sunglasses for women come with a double bridge and slender frame that does not overpower small faces.
Despite the thin frame of these aviators, they are durable and are made with hard-wearing metal. The Ray-Ban were designed originally for U.S aviators back in 1937 and render a utilitarian vibe that is wonderful for sharpening the flowery dress and giving a feminine edge.
Best polarised: Randolph Elinor Fusion
Polarized sunglasses help in reducing glare and can be an essential accessory when you are on the road or planning a beach holiday or somewhere far away on a snowy mountain.
Glare busting lenses help in providing optimum vision, and this is why we have found the best designer polarized sunglasses for women by Randolph. These are inspired by oversized shades of Jackie O's iconic offering elegance.
These trendy sunglasses for women are hand-in-laid with Mazzucchelli acetate. Featuring the brand's signature grey tint lens, which offers maximum contrast and color in every kind of terrain and light conditions.
Best oversized sunglasses: Versace
There is nothing more glamorous than oversized sunglasses for women. The Versace tortoiseshell pair is our top pick that can win an overbooked table in an exclusive restaurant without even asking.
These square frames look trendy, complement round faces really well, and help add definition and sharpen the curves. Versace frames are made in Italy using tortoiseshell acetate, offering glow and warmth that looks pleasant for gentle summer nights.
The Versace sunglasses feature the popular brand's Medusa logo and the Greca motif along arms, telling people about your excellent and expensive taste.
Best cat-eye sunglasses: Auór
Believe me; the cat-eye trend is never going to go out of fashion. This shape is universally flattering, and we just love the vintage vibes. If you are looking for stylish cat-eye sunglasses for women, then try Author.
The sunglasses are designed in Australia and handcrafted in Italy solely using European materials. This eyewear brand combines slow fashion principles with classic style to deliver creative eyeglass pairs.
Best square sunglasses: Gucci
If you are blessed with an oval or round face, it's best to accentuate your angles using these perfect square sunglasses from Gucci. Gucci is known for its playful approach to eyewear, and these designer sunglasses look imaginative.
The Havana-brown tortoiseshell frames look great for a sultry look on evenings worn with a beautiful white sundress. These square Gucci sunglasses are made with acetate-flexible and strong and have a GG monogram on arms in gold color.
Best round sunglasses: Le Specs
There are some must-have staples in every woman's wardrobe, like a little black dress, blue jeans, and Le Specs sunglasses. Le Specs is an Australian Brand that combines New York and Swedish street style to make some amazing pieces.
These cosmopolitan sunglasses are made with lightweight acetate, and round frames look flattering on the heart or square-shaped faces softening the angles and edges. Le Specs sunglasses are perfect for a slouchy weekend paired with a sweater or slouchy jeans and skirt or baggy t-shirt.
Best for sensitive eyes: TheraSpecs
These sunglasses are designed for people with photophobia, sensitivity, or who have trouble with fluorescent lights. TheraSpecs sunglasses come with precision-tinted lenses meaning they block blue light. Blue light can be a trigger for migraines in some people and worsen the symptoms of post-concussion syndrome or brain injury.
These are great polarized sunglasses for women that minimize glare and make your vision clearer, sharper, and increase comfort. The great thing is these sunglasses are 100% UVB/UVA blocking and can be worn even in the brightest midday sun.
These sunglasses come with a cool factor as well. The elegant tortoiseshell frame features and subtle cat-eye flick at the corner. You get all of this at a reasonable price.
How to choose the best sunglasses for women?
When choosing designer sunglasses for women, there are a few things you need to consider.
Different face shapes
To determine your face shape, take a look at the mirror. Round face shapes have soft jawlines with narrow chin and forehead. Square faces are symmetrical with a wide forehead and strong jawline. Oval faces are longer with narrow jaw and forehead. High cheekbones, broad forehead with a small jaw, then you have a heart-shaped face.
Sunglasses style for face shape:
Square Face- you should look for sunglasses with round frames to soften your strong jaw.
Round Face- you should pick square or rectangular sunglass frames to create more definition. You can also pick butterfly-shaped sunglasses.
Heart Shape Face- cat-eye frames and aviators, are suitable for such face shapes. Pick designs that soften the chin without putting a lot of focus on the forehead.
Oval Face- oval face shapes are lucky as most sunglass frames suit them. You also want to highlight the angles and soften your contours. Avoid using wide-frame sunglasses for women.
Sunglasses features
After you have chosen a sunglass frame to suit your face shape, you should look into other sunglass features.
Polarisation- polarised lenses reduce the horizontal glare falling on the surface like water, road, snow, or anything to reduce eye strain.
UV Protection- you can look for polarized sunglasses for women for 100% UV protection.
Nose Pads- some sunglasses also come with nose pads to offer more comfort.
Anti-scratch lens- sunglass lens that comes with an anti-scratch coating that is more durable or harder.
Material- you should use long-lasting sunglass material, like acetate, which is hypoallergenic, lightweight, and strong, or TR90, which is lightweight, flexible, and bends under pressure.
How to know if your sunglasses fit?
Here are some of the best tips to make sure you find the right size of sunglasses for your Face.
Your sunglasses should not pinch or squeeze anywhere.
Frames should reflect the natural eyebrow arch but should not be above them. 
Your eyes should be set directly at the center of your lens.
Sunglasses pinging on my nose are always a no. however, make sure that the sunglasses are not too big either.
Make sure that the sunglasses hold on to your ear properly. Also, your eyelashes should not touch the lenses.