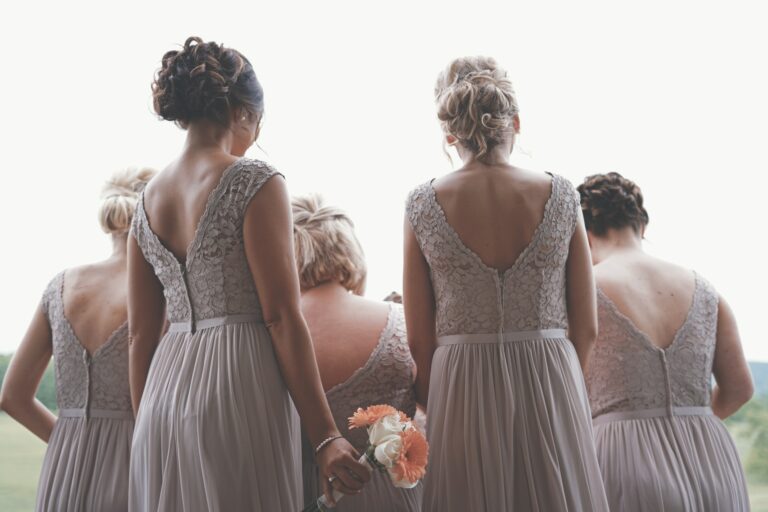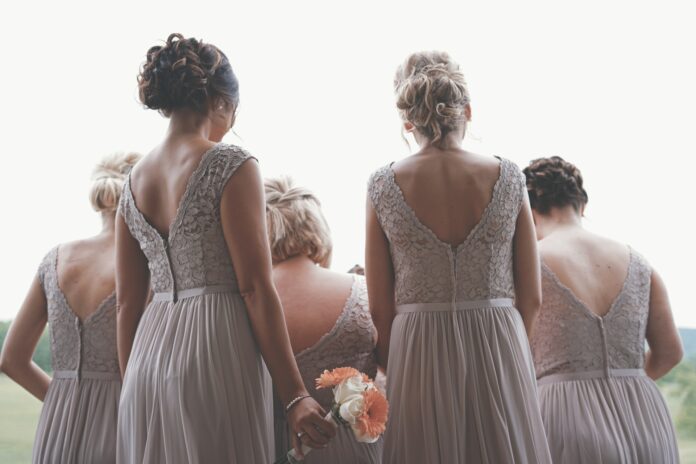 There is a lot that goes into being a bridesmaid, including handling various responsibilities the bride might bestow upon you. In addition, you also have to decide how you want to look on the wedding day. Apart from the accessories and outfits, you also have to think about how you will wear your hair. The bride might decide this for you, or they might give you the option to choose for yourself. Regardless of the option, here are the best hairstyles bridesmaids should consider for the big day.
Braids
Braids have been a go-to bridesmaid hairstyle for so long because you can style them in numerous ways. They can also add texture, intricate patterns, and depth that make them even more interesting and enhance the otherwise simple hairstyle.
You can combine them with other styles, such as ponytails or buns, to create complex looks. You can also go with a half-down, half-up look that creates two distinct hair sections and gives this hairstyle a more dramatic look.
Natural or Effortless Style
With how popular they have become recently, natural and effortless hairstyles are another great option for bridesmaids. They include curls or waves, with the hair sitting on the shoulders and back to create an elegant and effortless look. You can work with wedding hair stylists to create the perfect curls and waves, accentuating this hairstyle with subtle twists and accessories to amplify its simplicity and elegance.
Having a natural hair styler on the wedding day can be worrying if you have noticed thinning or patchiness. If you have, talk to your stylist or a hair specialist about hair loss treatments and products that can help the situation. Remember to do this months in advance so you have the growth and texture required when the wedding day rolls around.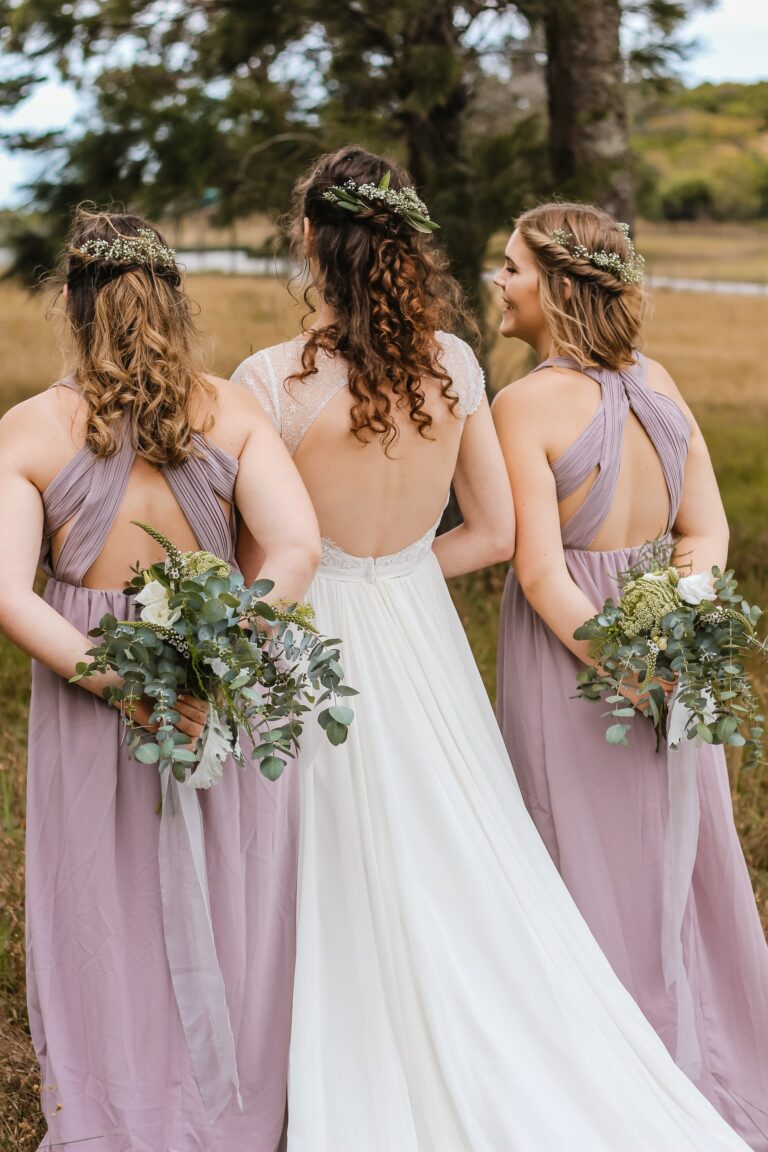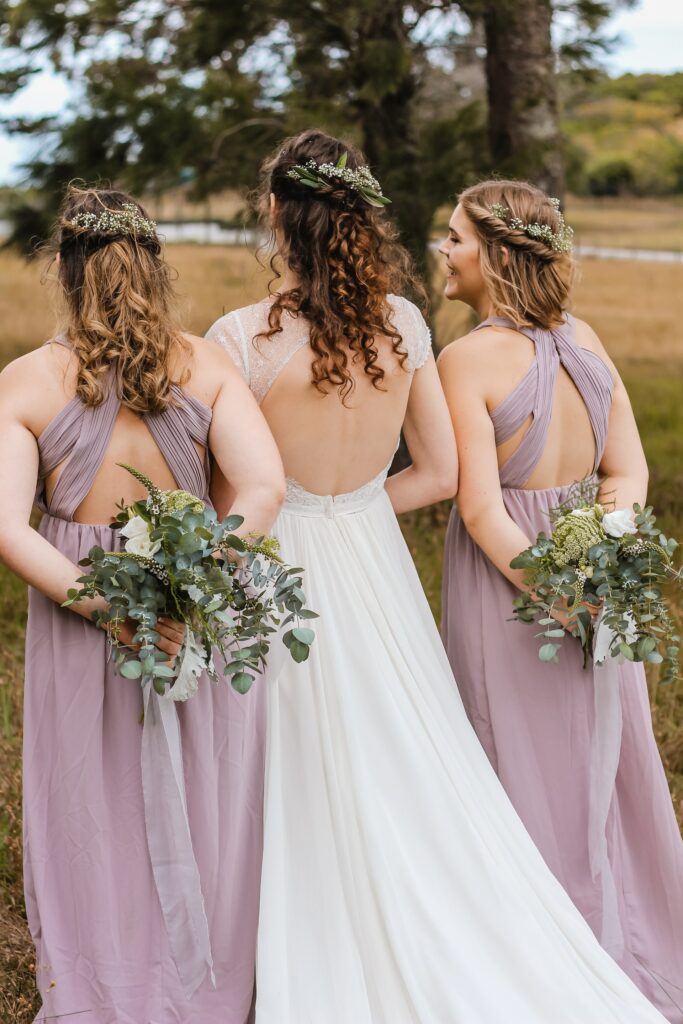 Textured Styles
These are similar to natural or effortless staples, but they are typically messier and are best for those with lots of hair volume. You can achieve this look using various hair products, including dry shampoos and texturizing sprays.
A Classic Chignon
The classic chignon has been left in formal circles for some time, but it is making a comeback as a wedding style. It is a timeless and elegant style perfectly suited for traditional weddings.
The chignon looks like a bun, but the hair is typically tucked under itself or wrapped around an accessory with this style. Also, the chignon sits at the nape of the neck, while a bun sits anywhere on the head. Some brides and bridesmaids have also experimented with a chignon at the top of the scalp to create a style that resembles a bun with great success.
Ponytails
Low and high ponytails are back in style, and they are a versatile option because you can dress them up or down to match different types and outfits. You can also style them sleek and straight or with waves for a more interesting look.
You can also give them a poof at the top of the scalp or let them flow with some extensions. If you have longer hair, you can also braid it to combine two styles into one.
Ponytails are a great option because they will stay put during the reception and as you dance the night away.
Tendrils Combined with Other Styles
Tendrils work well with most hairstyles, so consider them to make them look better. To create the perfect look, let a few strands fall from the rest of the hair. This will create an effortless and softer look. Also, tendrils in the right strategic places can frame your face and make you look better.
Unless you are going for an intentionally messy look, work with a hair stylist so they can make this style look its best and help you create the desired look.
Being a bridesmaid entails so much that you might not think about your hair until the last minute. However, it is a good idea to plan everything so you can choose a beautiful style, get this part of the planning out of the way, and concentrate on other things. Ensure it reflects your personality and style, and strongly consider hiring a stylist to help you create the perfect look.