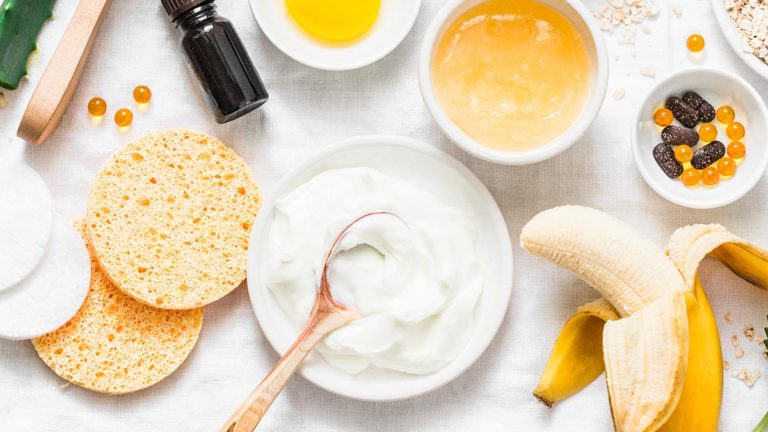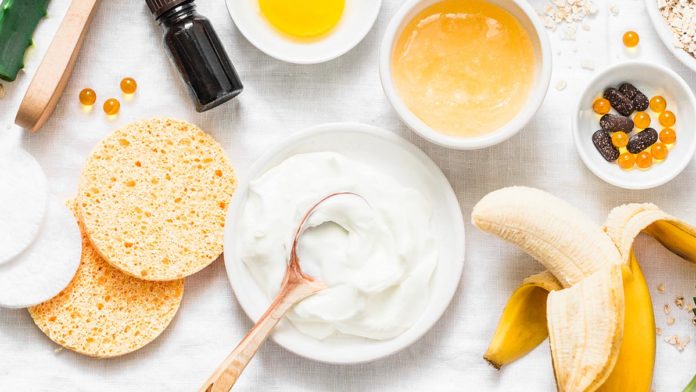 We, as a whole, take a stab at delicate, supple, gleaming skin. Dryness, overabundance oil, and skin inflammation leave that glowing, smooth skin hard to achieve. On the off chance that wasn't terrible enough, harmful synthetic compounds, contamination, and the sun's UV beams can make your skin dry and wrinkled. Dry skin can be irritating, especially in winters. Along with masks, it is also very important to stay hydrated and drink lots of water. water has lot of benefits for the skin. Here we have curated a list of DIY Homemade face masks for dry skin using food items that are available in every kitchen.
Honey + Papaya face mask
Ingredients
1 tbsp.Honey
2 tbsp. Milk
Papaya
1. Make a puree of half papaya with the help of a blender.
2. Mix the papaya puree with of honey and milk in a small bowl.
3. Stir until the mixture is smooth and evenly mixed.
4. Apply the mask and let it sit on your face for about fifteen minutes. Wash it off with warm water. Your skin will look smooth and glowy after this face mask. Papaya facemask is beneficial in removing tan.
Strawberry + yougurt mask
Ingredients
3 Strawberries
One teaspoon Honey
2 tbsp. greek yogurt
1. mash strawberries in a bowl Using a blender 
2. Add Greek yogurt. And Continue mixing
3. Put honey in this mixture and stir for some more time until the mixture is consistent.
4. Leave this mask on for about 10 to 15 minutes and reveal glowing skin.
Shea butter + coconut oil Face mask
Ingredients
1 tbsp. Shea butter
1 tbsp. Coconut oil
1 tbsp. Aloe Vera
1. Mix shea butter and coconut oil In a bowl
2. Add aloe vera to the mixture (optional)
3. Mix until the mixture is smooth
4. Apply the mixture on your face. Let it sit for 15 minutes, and rinse it off with warm water.
 Try these Homemade face masks and you will definitely notice a difference after 2-3 application. These DIY Dry skin Face masks will be your savior during chilly winters.