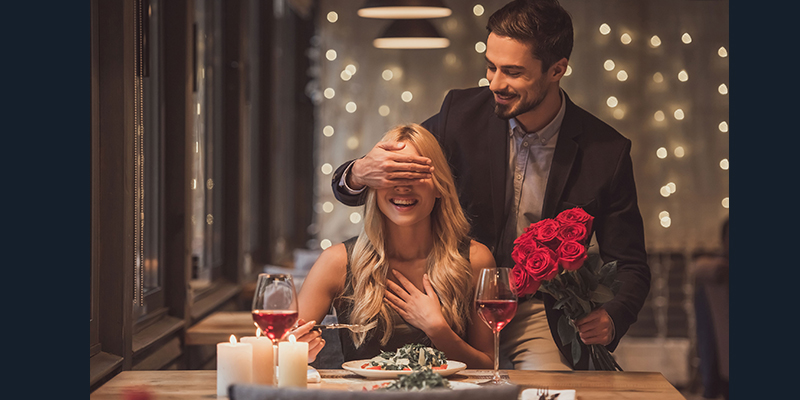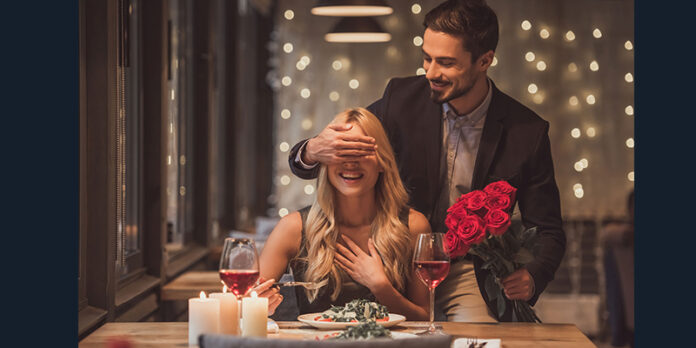 A new year means a whole new chance to really impress the love of your life on the special day of your anniversary. There are many reasons why you might want to really knock her off her feet like giving wedding anniversary gifts. Perhaps in 2022, you let the ball drop.
Maybe you even forgot the date itself, panicked, and bought something obviously sub-standard or rushed? Or, you might just want to go the extra mile in 2023 because the anniversary in question is a milestone one, perhaps a fifth, tenth, or twentieth!
Life can sometimes get in the way of such events, and there are factors that can mean planning an anniversary that sometimes goes on the back burner. However, if you are not careful, such instances can start to make an individual feel a little unwanted, and you need to make sure you don't get complacent with regard to important life events.
Though your lack of effort may not be a reflection of how you feel about your wife or partner, this can start to take its toll if a one-off becomes more frequent.
The Key to Anniversary Gift Giving
There are many ways to make sure that you hit the high notes when it comes to the anniversary gift you are planning for this year, but the chief among them is time.
There really is absolutely no excuse to leave things to the last minute, but sadly this is the number one reason why anniversary gifts aren't as good as you would have wanted them to be.
You need to get ahead of the date, and if you are looking to adequately convey your love and appreciation, then thinking about what you are going to get and the overall plans for the event need to start as much as a month before the big day.
Your plans should also be personal and all about her and not you.
To help you get it right in 2023, we've come up with five potential anniversary gifts and plans that may help you in the coming year.
Personalized Jewelry
Sometimes a fantastic anniversary present doesn't need to break the bank, and the value of the item is actually within the personal nature of the present itself. Personalized jewelry, as a market, has grown a great deal in the last year or two, and a bespoke piece of jewelry, such as a custom necklace with a name emblazoned on it, would be a very romantic option to consider for your anniversary in 2023.
The personalized factor could actually represent, perhaps, the names of your children or playful nicknames you have for each other. One thing is for sure; this is the type of luxury but affordable gift that will seriously impress her, especially when given to her over a glass of champagne at a fancy restaurant.
A Surprise Trip
Here it is the act of the anniversary gift itself that will score you high points. Put together and plan a surprise vacation, perhaps even one overseas, and then watch as her face lights up due to the happiness, not just of the event itself but also because of the effort you've put into the whole escapade.
This is undoubtedly the kind of present that you'll need to get in the works months ahead of time, and depending on your situation, you may need assistance from others. In other words, if you have children, perhaps they stay with your parents for a night or two. You will need to liaise with your partner's workplace to check if she can be taken away during the work week, if relevant.
The location will also be crucial. If it's somewhere she's always wanted to go, then your efforts will be rewarded, and your previous mishaps and mistakes will be erased in an instant. However, one important thing to remember, make sure you know where her passport is.
A New Wedding Ring
Some couples who have been together for a long time may consider using their anniversary date as a chance to renew vows. This is a great idea, albeit one that requires a great deal of planning and a lot of money.
One alternative option, which conveys a similar sentiment or message, might be to buy her a new wedding ring. This could be because the old one is looking a little shabby and dated or just because you want to make a big gesture.
We are sure that this type of gift, and the thought behind it, are a real winner.
A Trip to a Spa
If you want her to feel indulgent and relaxed, book her into a spa for a number of treatments. You could make this part of an overnight stay at a fancy hotel and join her for the occasion, and then go out on the town.
This is a great way to help her unwind and chill before you go for a romantic meal. You could, alternatively, bring the spa home by investing in the relevant ingredients. Candles, essential oils, a new plush bathrobe, and you are good to go.
Flowers Sent to Her Workplace
This is clearly, less extravagant but is also a great way to let her know how much she means and can be part of a larger series of gifts. Sending flowers to your wife or partner is a timeless anniversary gift, and sending them to their workplace helps tick several boxes.
Firstly it will make her feel even more special as her work colleagues will be impressed, and it will also surprise her during her work day. Add a touching card, and you are very much on the road to a perfect start to an anniversary day that can be taken in any direction you wish.
Send them early in the day for maximum effect.