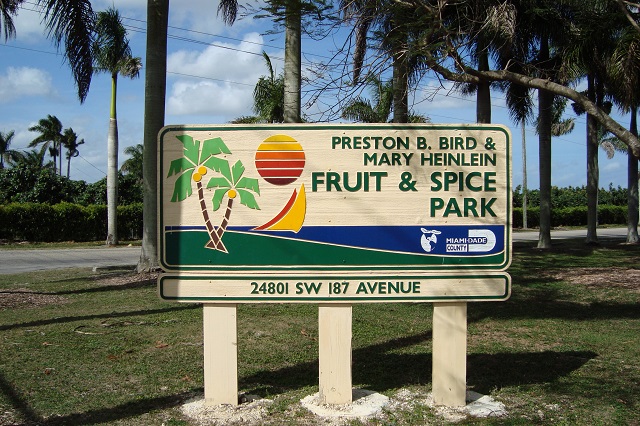 Are you thinking of why Fruit & Spice Park is called Fruit & Spice Park? It is an interesting story that will make you feel at least once there.
Fruit & Spice Park is situated in about the 37-acre landscape in Homestead, Florida. This Park is adorned with the tropical fruits trees and plants that are not easily found across the globe.
There are so many plants that are brought here from different countries and grown with the utmost care.
In this article, you will come to know about the History, what you can expect from the Park and what things to do nearby using this complete Fruit & Spice guide.
History Of Fruit & Spice Park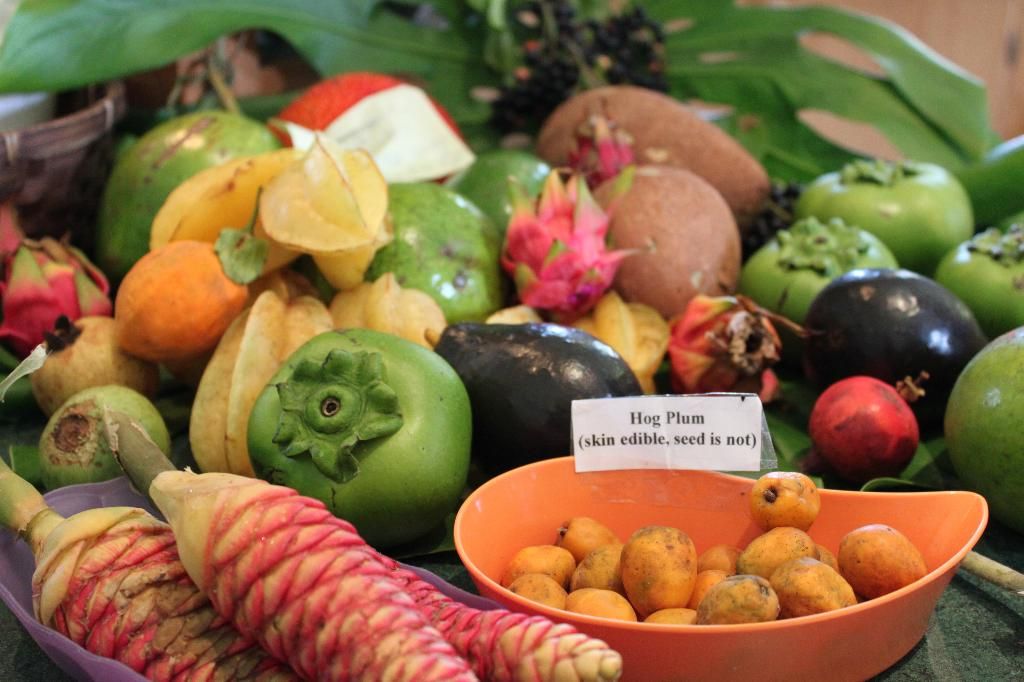 For 70 years, Fruit & Spice Park has served for public events, relaxation, and festivals, providing a great outdoor space.
It is one of the parks in Redland in Homestead located in South Dade province that provides an area for public events and other occasions.
This idea began in the innovative mind of Mary Calkins Heinlein during 1930 do something that creatively connects with nature.
Mary Heinlein comes from a family background of Redland pioneers who know much about plants and trees growing, and she decided to make it a part of her life also.
As the soil of Redland supports the Subtropical climate, she decided to grow exotic fruit plants and trees.
This is the only Park in Florida that serves such a public garden that measures 37-acre that can easily embrace 50,000 and more visitors every year.
Fruit & Spice Park was established in the year 1944 that has trees from different countries around the world, including Indonesia, Mexico, Thailand, Singapore, Costa Rica, Philippines, Thailand, Guatemala, and many others.
Things To Do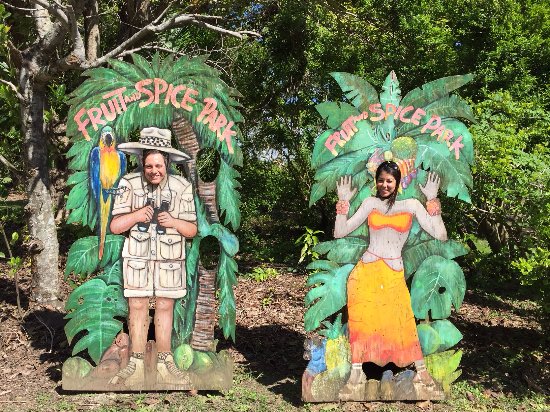 If you are visiting Fruit & Spice Park, you find there more than 500 species of exotic herbs, spices, fruits, and nuts found all around the globe.
These 500 trees include about 40 varieties of banana, 15 types of the jackfruit tree, 70 kinds of bamboo, and so many varieties of exotic plants and fruits.
Fruit & Spice park allows Guided tours to visitors to enter the Park three times in a day, without any weather restrictions.
You should wear comfortable shoes in which you can walk in the Park easily and take a water bottle with you to keep yourself hydrated.
There are no special days to visit in the Park, you can make a trip all around the year. But I recommend you to go there during festival events like Summer Fruit Festival or Redland International Orchid Festival.
If you are going along with your children or making a school trip plan, Educational tours are also available, and they provide lessons on demand.
There are two options available for educational lessons from which you can choose one like Trees and Bees or Nutrition.
All these programs are available tailored depending on the interest and age group of the visitors.
A standard guided and educational Fruit & Spice park tour includes lessons in natural science, botany, as well as related to ecology lessons.
How And When To Visit At Fruits & Spice Park
One of the best things about Fruit & Spice Park is that it opens throughout the week, timings from morning 9 to evening 5.
You can easily find this Park in your car. Thus you need to pack your essentials in Uber, and you will be there in no time.
In case you are visiting the Park through Turnpike, then make sure to take the exit from 9B westside from 28th Street Southwest until you reach 187th Avenue Southwest.
You will find the park entrance from the left side. This route will be the better stop even from the Florida Keys also.
Ticket charges of this Park are nominal ranging $10 for adults and $3 for a child of age group between 6 to 11 years.
Children age below six years can enter the Park without any ticket charges.
You can buy tickets from the Gift shop that also provides varieties of fruit samples to taste that grow in the Park.
You can also shop for gifts for your friends and family members, and there are so many things that you like too.
You will find there various types of fresh fruit jellies and jams from the fruits of this Park.
Dining Options At Fruit & Spice Park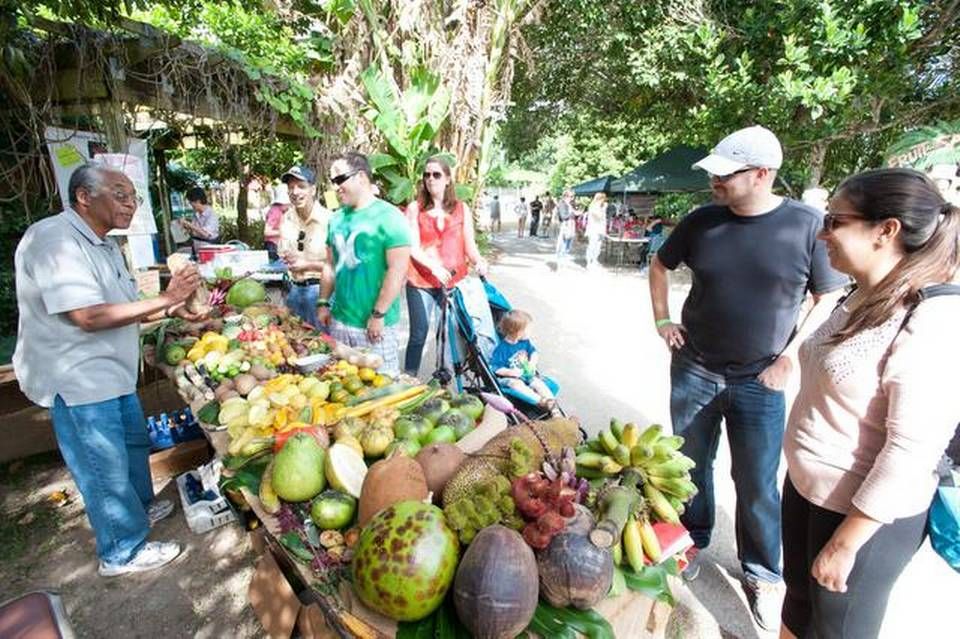 There are various options for eateries in this Park. Mango cafe will offer your wide range of fruit salads, sandwiches, wraps, desserts, pizza, and other mouthwatering food options.
If you reach there, I would like to recommend to you my all-time favorite order, Florida Lobster Roll, lime pie, and mango salsa with chips.
Even better, you can order so many foods from Mango Cafe and take to your home also as everything available there is made from fresh fruits.
Remember, do not miss that creamy and fresh fruit shakes and smoothies.
What You Can Do Nearby
Your trip to Fruit & Spice Park is never going to waste as there are various things you can explore inside as well as outside of the Park.
You can explore the Market Village of Redland, which has flourished around 27 acres with varieties of merchandise.
This market offers you beautiful varieties of shoes, clothes, toys, jewelry, fishing equipment, and so many other things.
You can explore this market with your car or can have a bite of seafood, and there are several restaurants that offer unique flavored dishes to their village visitors.
In case you want to have wine or beer, you can head to Winery & Brewery. All the alcoholic drinks are made from tropical fruits, and you can find various other Bar options too.
In case you want to taste non-alcoholic drinks, Robert is there for you. They offer the most delicious creamiest and thickest milkshakes made with fresh fruits and beverages. These beverages are made delicious by adding raw honey, sunflowers, and nuts to make you feel full.
You also find livestock and cutest domestic animals you have ever seen. You can buy a few pellets of the animal feeder and offer these animals.
Final Words
Now you may have a better idea about the Fruit & Spice Park, its History and what you can do in the Park to make your trip a perfect one. 
You have so many things to do in this garden with learning nature to understand the different exotic fruit varieties around the globe. 
There are so many eatery options available that are made from fresh fruits of the Park. Thus, your trip to Fruit & Spice Park is a complete worth, and it will be remarkable to you and your family members.