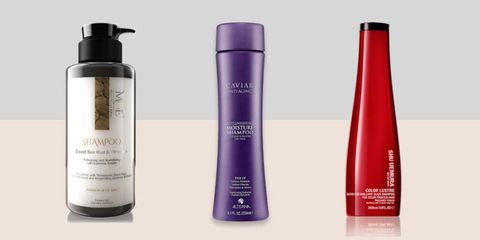 Every girl dreams to be like Cinderella… the one with long beautiful hair!! But no dream comes true without few efforts. Just like the other parts of the body, hair also needs utmost care and concern on the regular basis. With the increasing pollution, stresses life and hectic timetable, hair loss is one of the most common problems that the generation is facing and is actually fed up of. If you spare few minutes from your busy schedule in giving adequate attention to your hair, then no one can stop you from being an eye turner wherever you walk. Rich and healthy looking hair gives you a complete look. Whether you are ready for a professional meet or a lovely date, your good looking hair is sure to add more of confidence and modishness within you.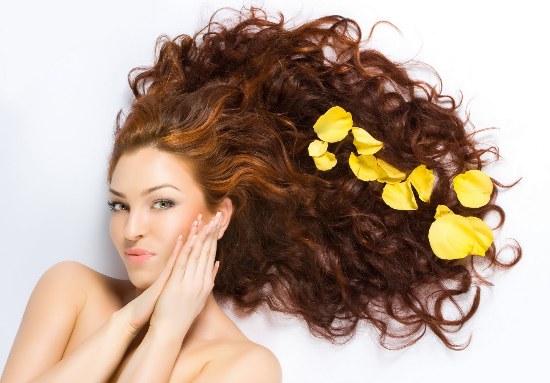 There are many hair care products that can be of a great help to you. These products are highly effective in imparting nourishment to your hair thereby nurturing them with vitamins and calcium which are crucial for your hair growth and healthiness. Though there is a huge variety of such hair products available in the market but to select the most appropriate one is not an easy task. This selection completely depends on the quality of hair one has as it varies from one person to the other. Moreover, both men and women can make the use of the hair care products in order to have lustrous and hefty hair.
To make your task a little easier, here comes a list of fifteen hair care products that can work wonders for you. Right from enhancing the root of the hair to the journey of getting shiny hair, these hair care products are sure to lend you a great help as each and every peculiar point is kept into consideration:-
A Soft Brush:-
One of the most important hair care product that is essential for each one of us, is a soft brush. Always make a point to comb hair only with soft hair brush else even the strong bristles will face damage and breakage with the rough ones which further results in lots of unnecessary hair fall. To add on, if you are making the use of a brush cum blower with a metal plate, just do not go for it as it detonate fast resulting in destroying the cuticles. So, only prefer a softer brush with a rubber plate with small balls at its ends and which also consist of highly smooth synthesized bristles. Such a hair brush will be very gentle for your scalp and hair both and save unnecessary breakage.
Aveda Control Paste:-
A great hair care product to bestow your hair with excellent texture without any sort of sticky or greasy look! A point that you need to keep in mind is that the over use of Aveda control paste over your hair can lead to a great mess resulting in stickiness too. All you need to do is take a very little of it on your palms and gently apply to your hair. So, for lovely shine with light fragrance this hair care product is the best one.
Korres Hair Care:-
Korres is a branded hair care product that is made from original used medicative herbaceous plants. It is rich composition of lively medicated plants and Greek flora. It is one of the best hair aliment and scalp scrubber which is highly rich in minerals and completely oil free. If you are fed up of dry and dull hair, lots of hair falling, dandruff, itchy scalp and split ends this Korres hair care product will provide you a perfect solution to all of these hair issues. The right way to apply it is to slightly massage it on your head twice a week and each time let it be on your hair for about ten odd minutes and then rinse it off carefully. This procedure not only initiates the blood flow of your scalp but also eradicate dead skin cells as well.
Himalaya Herbals Protein Hair Cream:-
As the name speaks for itself, this Himalaya hair care product is wholly herbal and robust in proteins. Bestowing a lustrous look to your hair, this Himalaya herbal protein cream strengthens the root of hair and boosts their development as well. So if you love, long hair then this is the right product for you which also work as an antioxidant. It is so plentiful in natural extracts that it strongly fights against the dandruff, hair fall and split ends thereby fortifying hair vesicles. All this further lead to hair growth with a shiny and soft look.
Fekkai:
Fekkai is a rich composition of awesome olive oil, aromatic almond oil, jojoba and soothing sunflower seeds. When all of these are combines in one single bottle, they work miracle on your hair. On general basis as well, all of these are known for enhancing superb shine to your hair thereby boosting the healthy growth and development. Applying Fekkai hair care product will definitely make you feel like hair spa at home. So, you can cherish big achievement through small investment without any need of prior appointment.
Fabindia Lemon Mint Shampoo
FabIndia Mint Shampoo is also one of the most demanded hair care product. It works smartly by retaining the natural oil of the scalp and removing the additional oil secretion of the hair which generally occurs due to climatic condition, change of water etc.
Moreover, it does not let the excess oil impact your hair or your overall look even. As the name of this hair care product speaks itself, lemon and mint are its main components and they work individually. On one hand where Mint is known for its cooling properties, it lends your scalp with chilling impact and says good bye to the hair fall too. On the second hand lemon manages the need of oil on the scalp and in the hair and also do not let the dandruff enter in. So, all in all both of them works magically together on your scalp thereby saving scalp from any sort of skin malady as they are well known for their anti-bacterial properties.
Redken:
Redken is a famous hair care product well known for deep conditioning and maintenance when you are actually fed up of rough, dry, delicate, thin and colored hair. When we talk about colored hair, it is easy to understand that the usage of chemicals done over your hair to color them is not so good for the natural hair and it becomes very important to take extra care of them before they turn out to be a disaster. Redken is also termed as the soft silken fuel for hair. It lends utmost moisturization and softness to the hair. Colored hair and sun damaged hair can surely get a protection with this product. It is advisable to use it twice a week for the best results.
Moroccan Oil:
Every hair oil has its own speciality and so is the case of Moroccan hair care oil too. This is such oil which is bestowed with high natural properties and has antioxidant argan oil too. In every corner of the world and in the heart of every lady this oil has made its special place which cannot be replaced by any other. Well known for its immediate impact, Moroccan oil works wonders when it comes to boost up the healthiness of hair, its length, softness, silkiness and shine. After applied in the hair, it is quickly absorbed by the hair within few minutes to produce all these wonders and so there is no question of your hair being left sticky or greasy without any sort of hair locks too.
Remington Style Therapy Frizz Therapy Flatiron:
Flairton is especially known for rendering silkiness to your hair which is highly recommended by hair expertise. This is a silicone-expelling flatiron. Its plates are so rich in pervious ceramic coating that it expels a silicon grounded conditioner which works as a therapy to get rid of frizz.
Read More : METHODS & NATURAL REMEDIES TO REMOVE UNWANTED HAIR
Matrix Biolage Keratindose Pro Keratin Conditioner:
Matrix Biolage Keratindose Pro Keratin Conditioner works simultaneously over both, the smoothness and moisturization of hair. It has all the properties to fortify the spoiled and fragile hair thereby preventing further damage too. This hair care product is a excellent formulation of silk amino acids, keratin, pro keratin conditioner and biolage keratindose.
Habibs Henna:
Habibs Henna is also one of the most branded hair care product and it has a remarkable specialization over the grey hair because it is zero in terms of any harmful side effects. This hair care products is completely natural as it does not have any content of ammonia just like the other products have. So, no ammonia… no chemicals and no harm at all. It also soak up the extra oil so that you do not get a greasy look at all. For effective conditioning, Habibs Henna also comprises of Amla and Bhringraj which efficaciously conditions the hair and scalp both.
Revlon 45 Days 2 in 1 Shampoo & Conditioner for Radiant Darks:
If you are the lucky one to be bestowed with the dark black natural hair then this product is made just for you. This Revlon 45 days two in one shampoo contains no sulphate at all. It highly engulfs such antioxidants that deflect the continuous failure of natural hair color which occurs while any sort of treatment or hair styling. This hair care product is said to be two in one because it works as a shampoo and conditioner both. It does not let the ecological assaulter impact and damage your hair and also creates a safe boundary across the delicate hair strands so that the moisture can remain in, in order to avoid unnecessary breakage. For lustrous and healthy hair, this hair care product is efficient enough to fight against the dryness and brittleness.
Pantene Pro-V Relaxed & Natural Intensive Moisturizing Conditioner:
Live the way you want to and look like as if you have never! This hair care product is popularly known as 'Pantene Paradise' by many young hearts. Pantene pro-V Relaxed and Natural Intensive Moisturizing Conditioner has every required thing in it which is essential for proper hair growth and care. The Pro-V formula gives your hair a sifter and smooth look from the dry ones and its intensive moisturizer and conditioner thoroughly manages the hair. Say NO to all… No dandruff, no hair fall, no split ends! To add on, if you love the curly look, then this is sure to bestow you the one with more of flexibility and bounce. As you walk your hair will add more grace and style to your persona.
Just Herbs Dandruff Control Ayurvedic Soya Protein Shampoo:
As the name presents itself, Just herbs Dandruff control Ayurvedic Soya protein Shampoo involves of only natural herbs and soya to lend it maximum protein. This hair care product is highly herbal and so is Ayurvedic too. If you are fed up of dandruff all the time, you are sure to bid goodbye to it forever. It thoroughly nourishes and moisturizes your hair and scalp with proteins and strictly stop the return of dandruff again and again. Its ayurvedic properties truly work medically too and so it is safe and secure from any sort of chemicals.
Also Read: Mandatory Hair Care Tips For Your Rebonded Hair
Sunsilk Keratinology Heat Protector Spray:
Hair styling has become very popular with the passage of time and without any doubt, the heat and the chemicals applied to your hair to give the desired styling definitely spoils your hair. So, why not to have a safe hair styling without letting your hair being spoiled with its later effects? Sunsilk Keratinology Heat Protector Spray is such a hair care product that imbibes of kertain plus ultra violet filters which strongly save your hair from any dangerous heat. All you need to do is to apply this hair care product by spraying over your hair before you go for styling or straightening, curling, blow-drying etc so that the side effects actually do not harm your precious hair.
Care and Concern is the demand of your hair! So, it is just a matter of little attention that can save your natural gifted hair from any harm. As a piece of advice, one needs to take care of hair even, at regular intervals just like we do for our other daily life necessities. Lot of time, money and energy can be saved if you do so.
So what products are you using for your beautiful hairs???
Image Source : 1