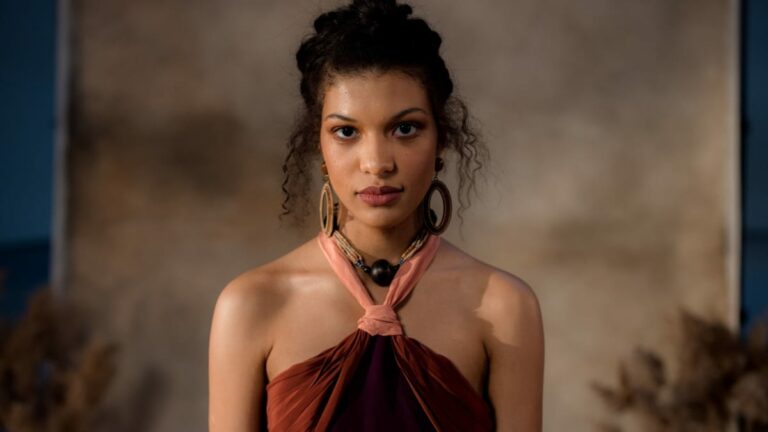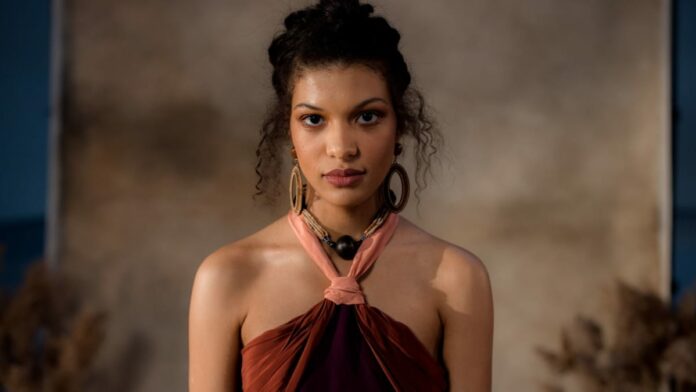 So, you've decided to be a little adventurous and channel your inner Marilyn Monroe with a sassy halter top. Bravo! But wait, there's a teensy problem: what on Earth do you wear underneath it?
Do you free the ladies, cage them in an intricate web of straps, or seek out some magical contraption? Let's dive into the wild world of halter-top-undergarments (and learn a thing or two about rocking these tops like a pro).
The Halter Bra Conundrum: Hide and Peek
Halter tops are the clingy cats of the clothing world. They love your neck, loathe your shoulders, and often leave you puzzled. But fear not, here's your guide to solving the under-top mystery:
The Strapless Wonder: This bra seems like an obvious choice. No straps? No problem! Just make sure it's snug so you're not spending your night pulling up your bra instead of dancing.
The Convertible Genius: These are the transformers of the bra world. They morph, twist, and turn to give you halter, strapless, criss-cross, or regular options. Basically, every bra's Swiss Army knife.
Adhesive Stick-Ons: These are for the brave. Like the suction cups of an octopus, they cling to you and offer support. Bonus: You can also pretend you're a secret agent wearing high-tech gear.
The Good Ol' Halter Bra: Yes, there are bras specifically designed for halter tops. But, where's the fun in that? (Okay, fine, it's the logical choice.)
Bralettes & Bandeaus: Lace, strapless, colorful… if you don't mind a peek-a-boo effect, these can add some pizzazz to your outfit.
Au Naturel: For those who dare to bare, going braless or a sheer lingerie is always an option. Nature's way, you know!
Rocking the Halter Top: Tips, Tricks, and Maybe Some Magic
It's All About Balance: Pair your halter with high-waisted pants or skirts. It balances out the skin-show game!
Layer Lover: Think a light jacket or kimono over your halter top for those cool evenings or just to add flair.
Neck-cessorize: The neck is your canvas with a halter top. Go big with bold choker necklace or keep it classy with delicate chains.
Hair Drama: Updos are a match made in heaven. Showcase that back and those shoulders!
Sizzle in Solids and Patterns: While solids scream elegance, patterns like polka dots or florals can add a retro vibe. Choices, choices!
Halter-tastic Events: Where to Flaunt 'Em
Beachy Dreams: Halter bikini top, oversized hat, sunscreen, and waves. Need we say more?
Casual Coffee Dates: A soft halter top, skinny jeans, ankle boots, and tales of last night's dream about dating a pizza slice.
Nightlife Queen: Sequined halter top, mini skirt, and dance moves that might resemble a chicken on caffeine.
Summer Festivals: Boho halter top, denim shorts, flower crown, and an undeniable urge to dance like nobody's watching (even though everyone is).
Sophisticated Soirees: Silky halter-neck gown, diamond studs, and an air of mystery. Because why not?
The Halter Epilogue: Wrap Up (or Tie Up?)
So, what have we learned? Halter tops are not just fabric that ties behind your neck; they're a lifestyle choice, a commitment, a fashion statement. And while the bra situation might seem like rocket science, with a little creativity (and maybe a dash of daring), you can make the look seamless.
Whether you're in it for the tan or the glam, the key is confidence. Shoulders back, chin up, and remember, whatever you wear (or don't wear) underneath, wear it with sass. Because in the grand theater of fashion, darling, you're the star!