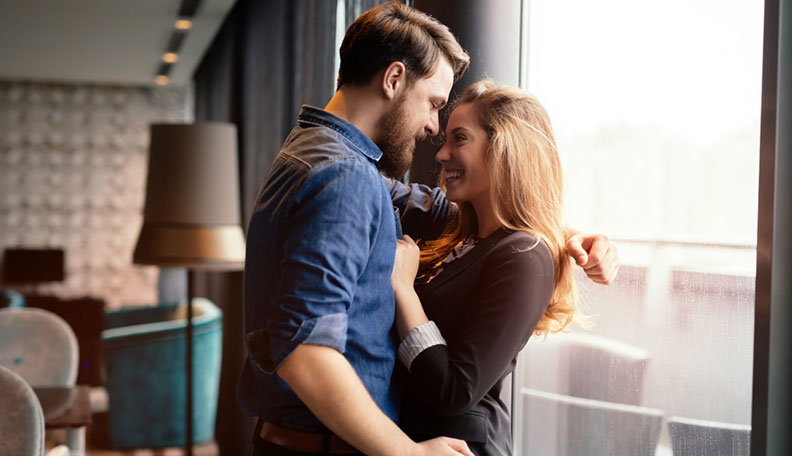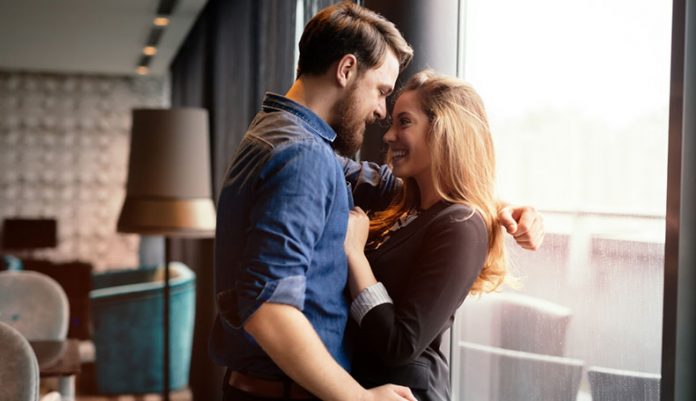 Are you one of those wives or girlfriends who usually complain about their men's inability to express themselves? Believe us, we understand the feeling when you want your lover to show his love, but he just couldn't put it into words. But once upon a time, someone said that love doesn't always need words because it can be expressed through actions and ideally, maybe this is the theory that men believe in. Men show their love in gestures. Yes, that's true so notice all those gestures and all you need to do is to put some efforts to understand what better way they opt. In this article, we have enlisted some innocent and loving gestures and actions that men use to show their love instead of saying I LOVE YOU directly. How men express love is very different in every way.
Read it carefully so that when next time he expresses his deep hidden love through his style, you quickly understand what he means and this would make you happy that you were wrong because your beloved loves you to the moon and back.
LONG PASSIONATE BUT SOFT KISS:
What is the better gesture to express a love of a warm heart than a long passionate kiss? So, if he does try and initiate it just try to get into the flow and feel the passion he has for your love. It's in a way implies that he just could not resist loving you. Thus try and understand the hidden words.
HIS FRIENDS REACTION:
If his friends find you likeable and feel very comfortable to jell up in your company, this means that he has been talking to them about you and telling them how lucky and happy he feels to have you. Trust us ladies if a guy does this he appreciates your presence in his life and loves you loads. This is one way how men express love.
CLOSENESS AND BOND
When he comes down to you to just lie in your lap and feel better, nothing can define how much he adores you as his better half and is thankful that you are always there for him.
IF HE SMILES AFTER THE KISS:
What is one of the sweetest gestures of his love, which is natural and genuine? Undoubtedly when we do something we like we are ought to have that ear to ear smile. If he had one alike after kissing, you mean that he is in over with that feeling and with you.
IF HE INTENTS TO LISTEN
Did you ever think that listening can be an alternative to speak? It can, in fact, it is. A good lover will always be a good listener. Therefore, if he listens to your opinions, ask you how was your day and is interested to know the same and when he pays attention to your problems and happiness he surely loves you.
ATTENTIVE POSTURES:
Ideally when we not aligned with someone and still we had to listen to them, often our postures would be slouchy with cold expressions. So next time whenever you will be having a deep conversation make sure to look what his body language says. If he sits attentively with a spark in his eyes that's enough you do not need any other clue. this is one of the silly but cute ways how men express love.
HOLDING AND SQUEEZING HANDS :
If he likes to keep your hands especially when you are out with friends or in a gathering, he surely is proud of your company and of the fact that he has a lady like you in his life.
CALLS JUST TO HEAR YOUR VOICE:
If he catches up some free time just to call you up and listen to your voice, the guys are real soul mates, and he surely wants to tell how much he loves you even he doesn't mention it. However, this point need not necessarily suit every person so please do not entirely assume things based on this judgment.
ALWAYS STANDS BESIDE:
If he stands beside you in everything really, you want to do. If you wish to go skydiving or grocery shopping, he never leaves your back and always accompany then he is a keeper and would never let you go.
COMFORTABLE EYE CONTACTS:
On a candlelight date night sitting across each other if he has a gentle eye contact when you talk about your interest, or in a loud pub with friends sitting in different corners if his eyes wander around to check whether you are excellent and comfortable or not. He tells you that he cares without even saying a word.
HAIR FLUFFLING:
People are ought to ruffle their hair in situations where they fall nervous or feel shy if he does it often when you compliment him or he compliments you or at times when you amidst of having an intimate conversation, believe us girl he is one adorable, cute lover. Men show their love in a different way.
REFLECTED BEHAVIOR:
As per observations, if a person possesses the interest in the personality and talks of the person he is talking to then possibilities are that he would depict his/her body language unintentionally. It's a strong signal of how genuinely he intends to listen to you and care about all your words and actives that he loses himself in you.
GIFTS THAT MATTER:
It is one thing to offer flowers and gifts but what matters in a gift is never its price, but it's worth and usefulness. A guy in love will always take time and put efforts to find out the perfectly suitable and useful gift to be presented to you. Along with that, he would never wait for an occasion to offer you something he would do it when realises that you need it and he can get it for you. However on your part please try to judge the gift with its grandness but appreciate his efforts and accept with a warm, lovely smile and a kiss in return would be the cutest deal. Men show their love differently.
SMILES AND LAUGHTER:
If he cannot resist but adore your silliness and childish behaviour, also if he laughs out loud and looks at you with starry eyes when you do something stupid, and no one can tell him how insensible you are at times because he already knows it and he admires you for it. Do I still need to mention how much he loves you? You know it better.Men show their love in this way too.
Do let us know, what way of your beloved made you feel special.
Image Source: Pinterest