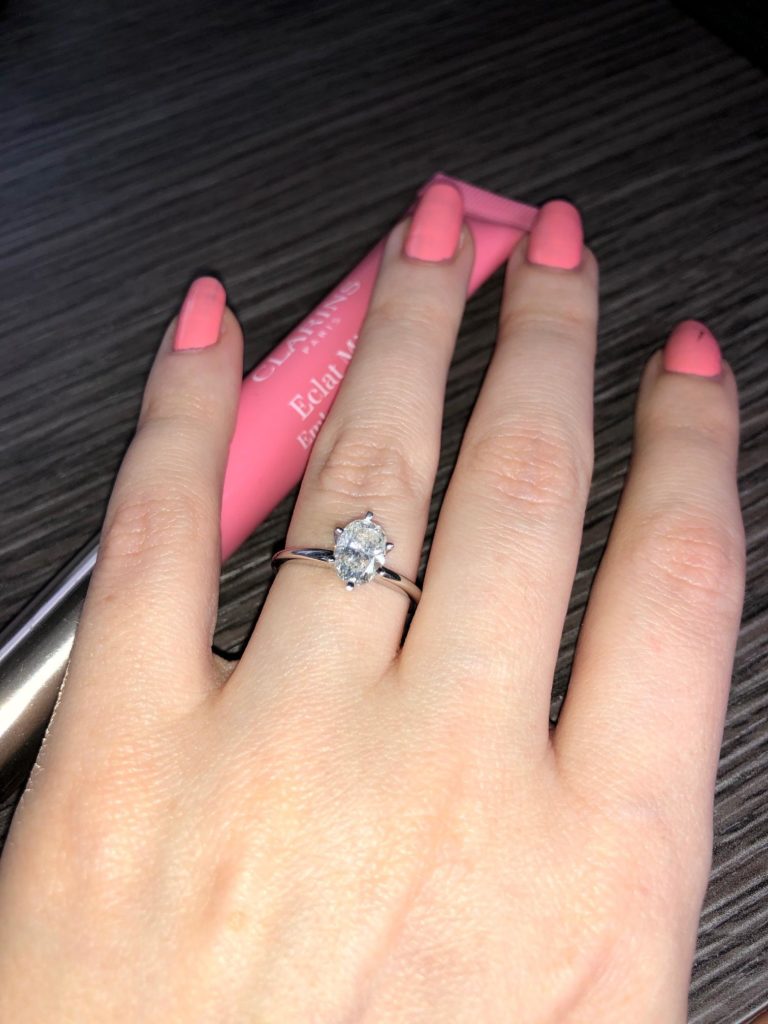 The first image that comes to mind when we hear the word "solitaire" is a beautiful ring. In a world full of dynamic jewelry trends, solitaire rings have a place of most sought and demanded jewelry. Solitaires are an amazing combination of beauty and brilliance. The most famous type of solitaire jewelry is the custom solitaire engagement rings. Gorgeous solitaire rings are an iconic symbol of commitment.
Dazzling in striking beauty and simplicity, the solitaire rings are a perfect choice for an engagement ring. But choosing a solitaire ring is not an easy task. Now you must be wondering how to choose a solitaire? If you are not careful while buying a solitaire, you might end up buying a fake one. Relax! You need not worry. Here is an article to help you in choosing the right solitaire ring.
How to Choose a Custom Solitaire Engagement Ring?
The term solitaire is used to denote a set of ornaments having a single diamond without any side stone. Classy and elegant solitaire adds a touch of radiance to your engagement ring. While choosing a solitaire ring, you should focus on quality as well as features of the stone. Below mentioned are 4Cs on which you should focus while buying a solitaire engagement ring.
Cut
The cut of the solitaire greatly determines the value of an engagement ring. It tells you about the brilliance and reflective quality of the diamond. A stone can be cut in many ways like oval, marquise, emerald, princess, round, and many more.
If you are looking for a custom solitaire engagement ring with a perfect cut, then you should visit Diamond Vault. They offer rings with amazing cuts that shine brightly. Certain cuts like round offer more brilliance and sparkle as compared to the others. Similarly, cuts like marquise and oval make a solitaire look larger.
Color
Solitaire is found in various hues. They range from colorless to light yellow and brown in some cases. Colorless diamonds are not only the rarest but also the most expensive ones that are found in the market. The more colorless a stone is, the more expensive it will be. If you are seeking a high-quality stone, then no doubt, you should opt for a colorless or nearly colorless stone.
Clarity
Most diamonds contain natural imperfections. The imperfections that are present internally are known as inclusions, and the external ones are blemishes. These imperfections impact the clarity of diamonds. You can not see these imperfections with naked eyes in many cases. While choosing a solitaire, make sure to get the one that high on the grade of clarity.
Carat Weight
Carat is used to determine the weight of solitaire. One carat is equal to ⅕ gram. Note that carats do not impact the beauty of solitaire, but they play an essential role in determining the price. In addition to this, two stones having equal carat weight can also differ in value. It is primarily due to differences in clarity, cut, and color.
Tips to Buy Solitaire Rings
Purchasing a solitaire is a big investment, so you would want to get the maximum value for your money. Here are some tips for buying a solitaire ring.
Do Proper Research
You should conduct proper research before purchasing a solitaire ring. You should take your time to understand your needs and requirements properly. Understand the 4Cs properly to determine the quality of solitaire that you are planning to buy.
You also need to decide your budget for buying a solitaire ring. According to a study published by the New York Times, on an average, "Americans spend around 4 percent of annual pretax income on buying an engagement ring". In order to stick to your budget, you can compromise on any of the 4Cs. It would be better to decide the budget, before you go to shop for a solitaire ring.
Opt for Certified Solitaire
You should never overlook the necessity of certification when you purchase a solitaire. A certificate issued by a legit agency helps in making sure that the solitaire is of high-quality. An authorized agency provides the certification on the basis of 4Cs. It will help you in getting information about the cut, clarity, color, and carat weight of the solitaire accurately.
Choose a Reputed Retailer
When you purchase a solitaire ring, make sure to buy it from an authorized retailer. Diamond Vault is one of the best jewelry showrooms in Scottsdale, Arizona. They offer custom-designed solitaire engagement rings. They work only on certified diamonds and specialize in jewels between one and ten carats.
It would be better to follow the above-mentioned tips in order to make an informed decision. As people say, diamond is forever; therefore, it is better to choose your solitaire with care so that you can enjoy its beauty forever.