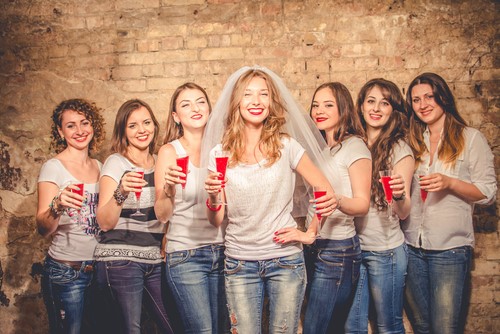 The whole point of a bachelorette party is to go wild with your best girls. That's about as much as you can plan for. The one thing you can do is look good doing it. For all you know, you could end up dancing to oblivion in a sweaty, underground bar or lounging on a massage table at a 24-hour Korean spa. The bottom line is you won't have time to be reapplying your makeup. You don't want to risk missing out on whatever shenanigans your girlfriends get up to by spending time fixing your makeup. Nor should you need to, if you apply it following these tips.
Prepare for Glowing Skin
Looking good is half the fun of any breakouts and other skin complications you don't need when you're planning on looking your best.
You know what helps you to relax. Consider taking a day or at least a few hours off work before the big party to do something that will chill you out. Here are some activities that have a good track record for relaxing so you get that glow:
Eat clean meals, avoid overly sweet and salty foods
Drink lots of water
Exercise
Practice yoga and deep breathing techniques
Meditate
Get your beauty sleep
Turn your bathroom into a home spa and treat yourself to some good old-fashioned TLC
Apply Primer
The trick to keeping makeup on all night is the primer. Aside from preparing for a bachelorette party, you may have already tried primer for oily skin. Primer is life-changing for oily skin because it cancels out shininess. It offers hydrating and moisturizing properties that nourish the skin. Primer is a perfect product in the sense that it fulfills both aesthetic and functional goals. It evens out your skin so that you can apply your foundation as you would paint on a smooth canvas. It sets your makeup in a way that no foundation can do alone.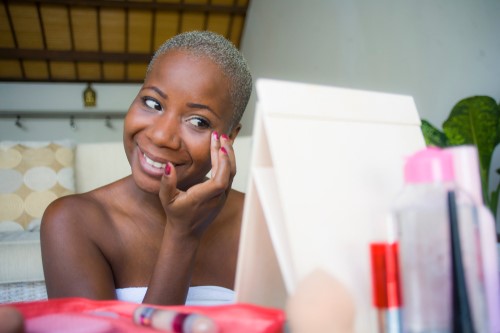 If you haven't tried primer, this is your chance. You won't want to go back to your old ways of having to touchup your face every few hours. Primer also helps your makeup look seamless in photos. It's basically your greatest ally in looking fabulous. For best results, get specialized primers for your lips, lashes, and eyes.
Go Waterproof
No matter what the theme of the night is, you're going to want to optimize the longevity of your makeup with some waterproof options. There may not be a pool in sight, but you could get just as soaked from dancing in a club or jumping into the ocean—who knows what you'll get up to after you down that last drink you didn't really need?
Smoky eyes look amazing, but raccoon eyes are the last thing you want in all the photos that will immortalize the night. You know these pics are going to flood your social in the days following the party. Get ahead of the game: go waterproof.
Take a cue from this year's Bachelorette Becca Kufrin herself. She always wears waterproof mascara. You'd also be doing yourself a favor applying waterproof liquid eyeliner, though you may skip it if you're going for a more natural, nude eyes look with bold lips. No matter what you choose, think about applying primer beforehand so the waterproof makeup of your choice settles well.
Pick a Look and Commit
A bachelorette party is the ultimate outing. This is your chance to go all the way with looks that you may not have dared to try yet. Try a smoky eye with glittery, metallic shadow. Or a cat-eye with a retro feel. You may also want to switch it up, defy the go-to heavy eye makeup and adopt a fresher, dewy look with emphasis on contouring.
Take this opportunity to try your hand at a new style. Just remember to have fun! As long as you use waterproof makeup and primer, your makeup is taken care of. The rest is gravy.