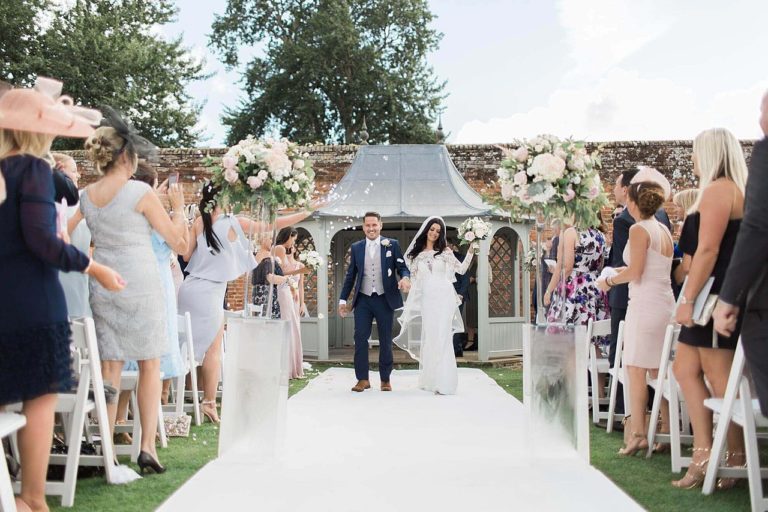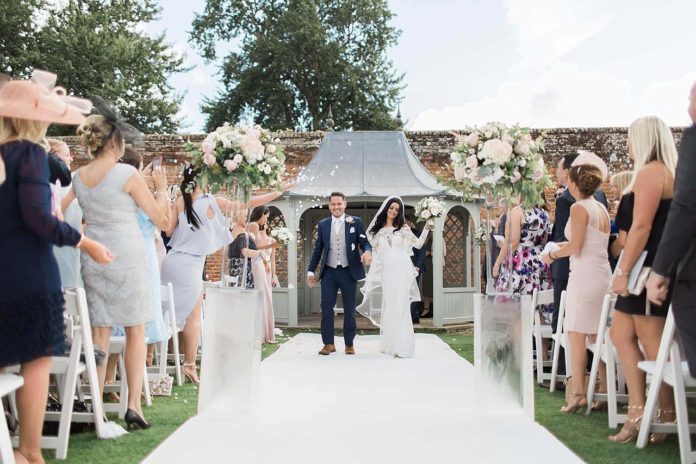 The wedding day is the biggest day for every person, and it is the biggest party that one can ever throw. Therefore, figuring out how to plan a wedding is highly essential so that you end up making your day perfect and well organized. The idea of planning a wedding sounds intimidating; however, a little bit of research, and following the correct procedure can make the process easy. Here is a wedding guide with steps to plan a wedding. 
DIY Wedding Ideas
The most important thing that you need to do before you start planning a wedding is gathering inspiration. First of all, you need to decide how you want your special day to look and feel. Do you want a formal vibe or a classic one? Do you want a wedding that is more rustic and relaxed? The choice is totally yours, but it is a good idea to do some research using wedding websites. Below mentioned are some steps to plan a wedding. 
1. Decide a Budget
When it comes to deciding how to plan a wedding, the first thing that you need to decide is how much you want to spend to make your wedding special? It might not be a fun part, but it is profoundly essential and is essential to be completed first. So sit down with your potential contributors and decide the total budget and then divide it to the services and vendors accordingly. 
2. Make Your Guest List
The next step to planning a wedding is making the guest list. Though you can finalize the guest list later, you need to make a raw list so that you can come up with an estimated guest count and plan the wedding accordingly. There is a remarkable difference between a wedding containing 50 persons and the one having 300, especially when it comes to the venue and food menu. Therefore, before you start finalizing the wedding venue, get an estimate of how many people you want to host on your wedding day. 
3. Choose Dates
The next step is to narrow down the wedding dates. Do not set an official date until you finalize the venue. Select a few wedding dates before you start looking for the venue. First of all, decide the season in which you want to get married or the day that you find convenient. Then look at the calendar and take into account things like holidays, schedules, family conflicts, etc. Having some possible wedding dates will help in the venue selection procedure. 
Once you have a budget, some potential wedding dates, an estimated guest count, you can finalize the venue, which is one of the essential parts of how to plan a wedding and the essential step to planning a wedding. Before finalizing the venue, read online reviews, visit the place with your partner, and discuss with your family your dream wedding venue. Once you read the contract of the venue and sign it, you officially finalize the wedding date. If you want to hire a wedding planner, then you can either hire the person before finalizing the venue or after it, depending on the type of assistance you require. 
5. Book Vendors
The next important step is to book vendors. On average, couples hire thirteen vendors in order to make their wedding day well organized. The number might seem big, but it is essential to hire the right people to ensure that your big day goes on smoothly. We suggest you read online reviews so that you end up hiring the right people to make your wedding day special. 
6. Purchase Wedding Attire
The next essential step and the most fun part of how to plan a wedding guide is to purchase your wedding attire. You need to select the perfect outfit for your special day in order to make it memorable forever. When it comes to your wedding dress, it can take months from the day you purchase it until it is appropriately tailored and ready to go. So, do not wait for the last moment to buy your wedding attire. 
7. Send Invitations to Guests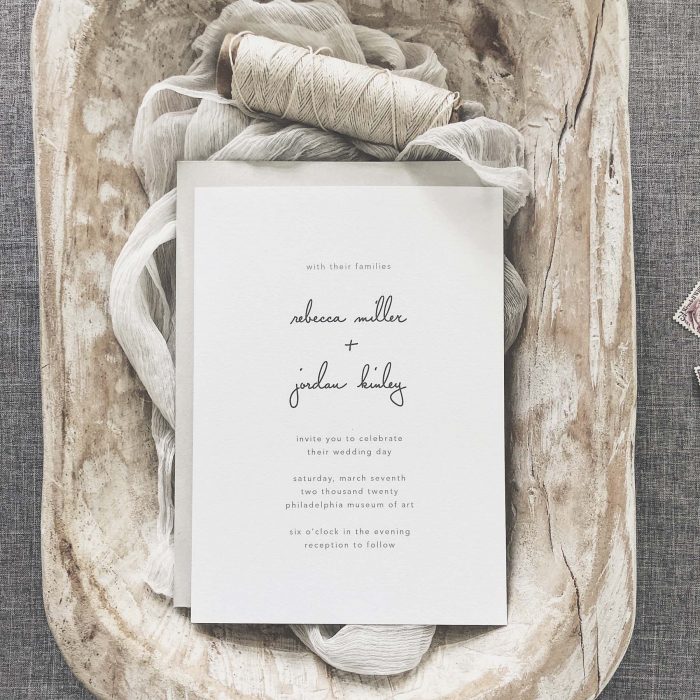 Once you finalize your venue, wedding date, and your attire, the next step is to send invitations to your guests. Finalize your guest list and then send invitations to all of them you want to be present with you on your special day. Wedding invitations are usually sent seven to eight weeks before the wedding, and the deadline for RSVP is usually two to three weeks in advance. In planning a wedding, sending the invitations is one of the essential steps.
8. Make a Seating Chart
The next step is finalizing the seating chart. For this, you need to work with your wedding planner and venue manager to determine how many people and stables the wedding space can accommodate. After finalizing the seating chart, make sure to send it to your venue, stationery, and caterer so that they can create escorts accordingly. 
9. Get a Marriage License
Another most crucial step in planning a wedding is attaining the marriage license so that you can legally get married to your partner. The wedding license laws differ in every state, so make sure to read it beforehand. In addition to this, make sure you get your license at the right time. 
10. Confirm the Wedding Details Appropriately with Vendors
The finals step is to confirm the wedding details with all the vendors so that you do miss anything on your special day. In planning a wedding. Wedding planners are profoundly helpful and can assist in assuring that your vendors know when and where to be present. 
11. Marriage
Finally, on the day of your marriage, be present in every moment and enjoy the day. Feel the love, and do not worry about anything on that day. Try to relax and enjoy all the special moments on your special day with your loved ones. You, your partner, vendors, and your family have really worked hard to make this day special for you, so enjoy it.