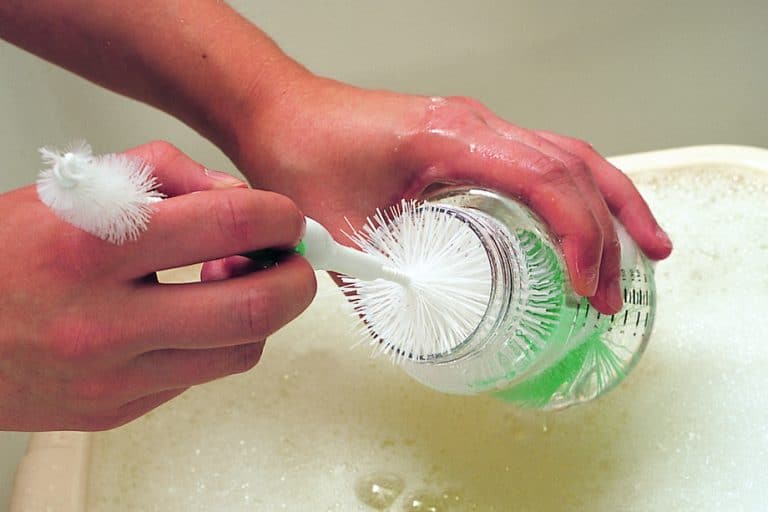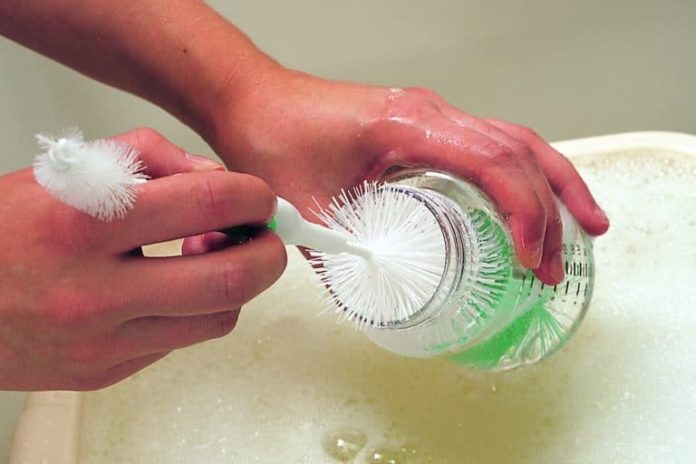 Taking care of the newborn baby is the most important task for a mom, and taking care of the baby in the right way is what all moms try to accomplish. In baby care, careful bathing, nutrients rich food, proper skin care, sleeping, and cleaning the body and clothes is what the most important task we usually think of. However, cleaning the baby bottles properly is also the equivalent task that every mom should take into consideration. 
Cleaning the milk bottle of the baby can seem to be an easy task for new parents, but you have to do it very carefully and sterilize the baby bottle properly. Parents should also take care that the bottles that they are using for their child should be of good material like using stainless steel baby bottles instead of plastic bottles. If we use plastic bottles, then mom should need to pay more attention to clean and sterilize the bottle properly. 
What Is The Best Way To Clean Baby Bottles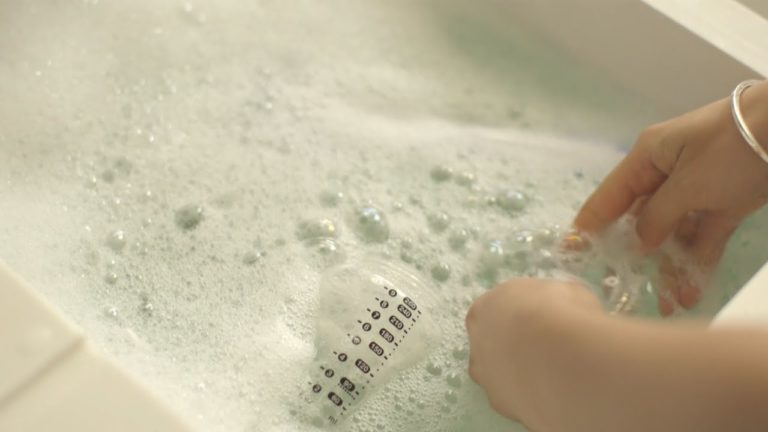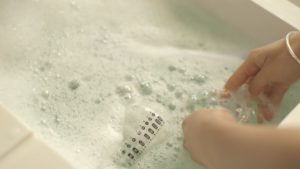 Choose Safer Dishwash Soap
One of the most important things to take care of while cleaning the baby bottle is to choose the best soap to wash the baby bottles. As you may know that not all the types of dishwashers soap made from similar ingredients. Some ingredients in the dishwasher soap can lead to cancer, neurological problems, asthma, skin issues, and other health-related problems. Thus the parents need to choose that kind of dish soap that does not contain any harmful ingredients and is safe for the baby's health. 
There are also various products available that are marketed as the 'chemical-free,' 'natural,' 'safe for baby' or 'green,' however, they may still contain lots of worrisome ingredients in it. Although you might be properly washing off all the soap from the bottle, the reality is there is always some soap that lingers on the walls of the bottle and can be ingested along with food. 
So the question arises, what measures should parents take while choosing the best dish soap for baby bottles. Here are some ingredients that parents should avoid while buying any type of dish wash soap for kids like:
Do not buy dish soap that contains fragrance, also avoid unscented mentioned dish soap, always buy one that is labeled with 'fragrance free.'

Use color or dye-free dish soap

Use antibacterial dish soap that contains triclosan, sulfuric acid, surfactants like SLES and SLS 

Use dish wash soap that contains preservatives like Methylisothiazolinone.  
Since dish wash soap labeled a long list of chemicals and ingredients used in it, you must always cross-check those ingredients for which you have doubts and ask from the Environmental Working Group's Guide for Healthy Cleaning principle that will help you know the ingredients that are least toxic and highly toxic. 
So, parents should always choose those dishwasher soaps that are completely non-toxic and natural. 
Use Bottle Brush to Clean The Baby Bottle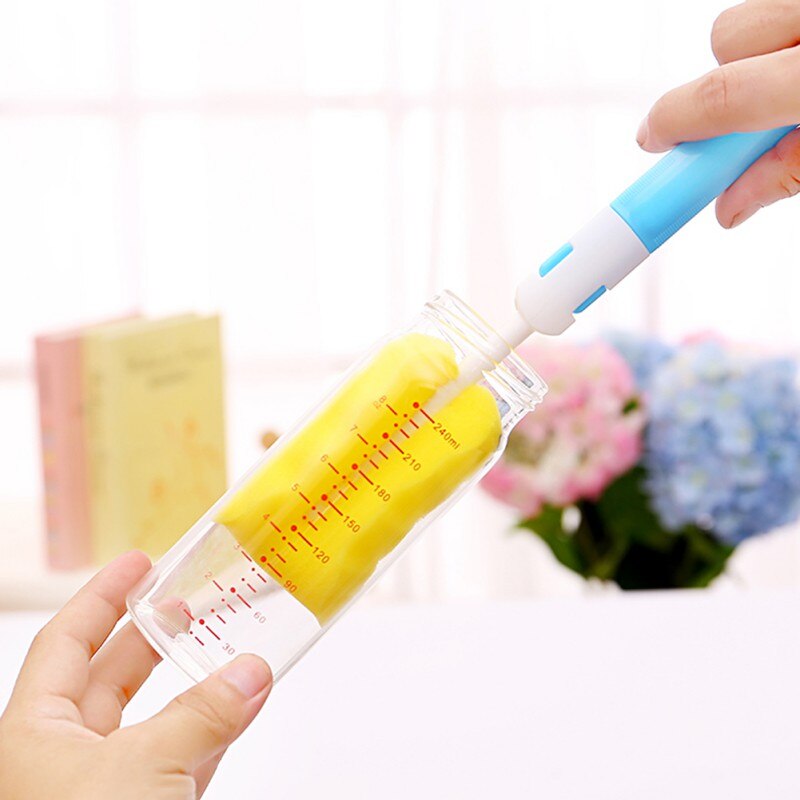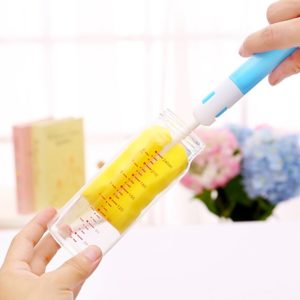 For cleaning the baby bottle from the inside, you should need to buy a bottle brush that helps you in cleaning the creases, inside walls, and nipples. Choose both types of brush, large and small, that help in cleaning the inside of the bottle and small for cleaning nipples. Cleaning the bottle with a brush helps in keeping away the bacteria from growing in the bottle. After cleaning the bottle, keep the brush upright so that it completely dries and does not build up any bacteria in its bristles. 
Use Drying Rack For Baby Bottles
In the kitchen, there is always a specific area where you dry the baby bottles and other accessories related to body care. It is the best step to take consideration while avoiding any type of contamination of the kid accessories with the kitchen items. Always choose that type of drying rack that can allow the bottle to dry while the bottle is facing down, collect the water drops, and also free from PVC, BPA, and phthalates. 
Parenting Care – Hand Wash, Sterilize and Dishwashing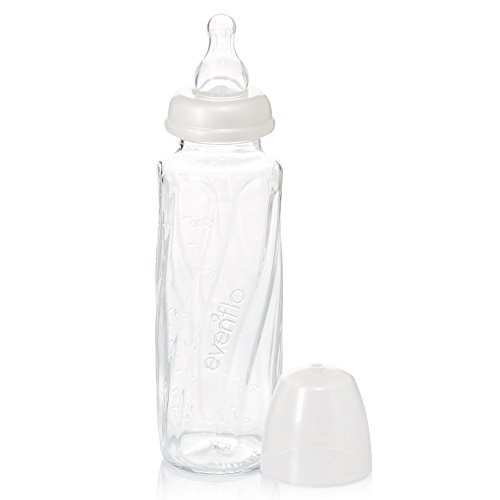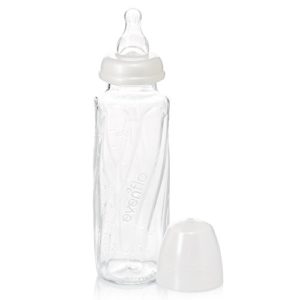 While taking care of the baby, it is important for parents to wash and clean the baby bottles and other accessories thoroughly. Parents should clean all the baby accessories after feeding them so that the chances of bacterial growth. Cleaning of the baby bottles depends on the material the bottle is made from.
Safer Plastic Bottles: It is always better to buy a glass baby bottle, anyways if you have a plastic bottle, maybe for traveling purposes, never put anything inside them that is hot. Never put plastic bottles in the dishwasher, never boil or sterilize them in the microwave. You can clean these bottles with a non-toxic dishwasher soap by using a nylon bristle brush.
Glass Baby Bottles: You can easily wash them with hands, boil, and sterilize them in the microwave. But make sure to use a non-toxic dishwasher soap.