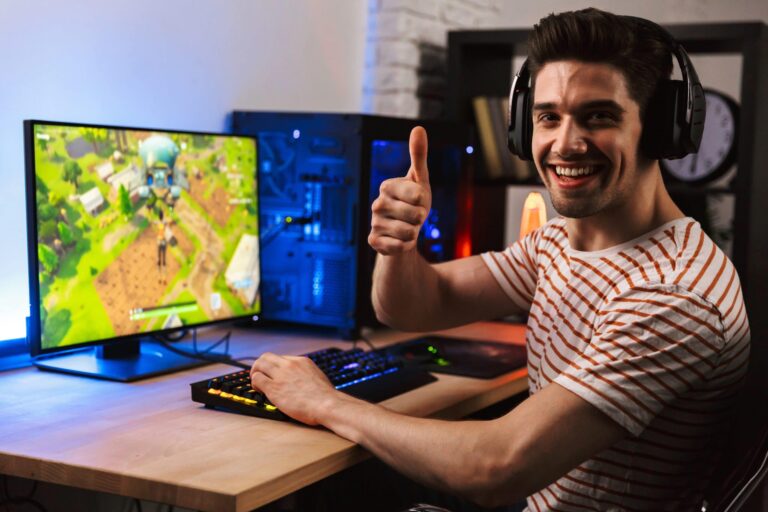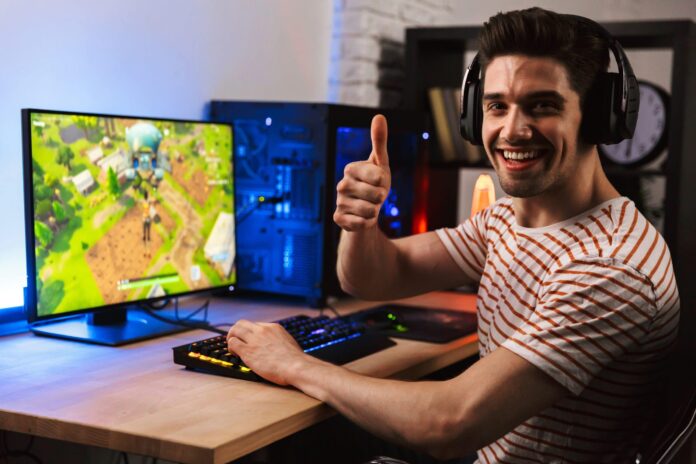 Games to play when bored on computer
Are you bored at home or the office and have nothing to spend time with? If you feel the same, sit relaxed, take a break from the monotonous task you are doing and have some fun. The best thing you can do is play online games for free.
Games can give quick relief from stress. Don't you know which game you should play? Don't panic; we are here to introduce you to some amazing online games you can play for free to spend some boring time happily. Let's find some interesting games.
RELATED ARTICLE: Online Gaming Is More Than Just Playing Games
Games to Play When Bored in Class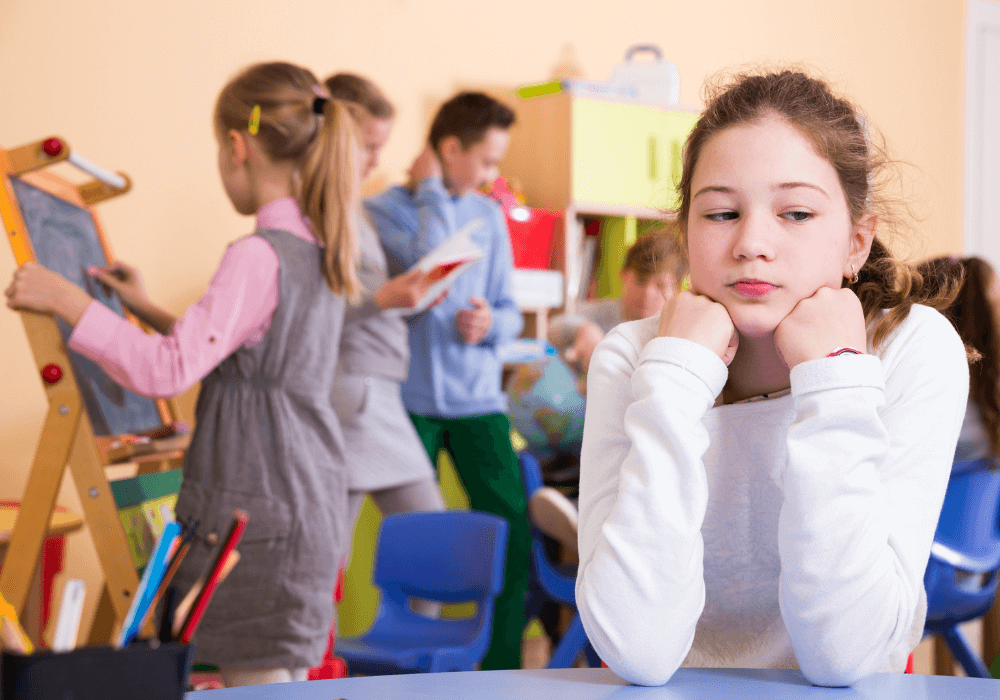 If you are getting bored by the banal lecture of your teacher, then you can open your notebook and enjoy web games. It is a hilarious task, but you will enjoy it a lot. Have a look at which games you can play:
Solitaire
Solitaire is a game that everyone might have played once in their life. It will be very interesting if you know how to play this game. Otherwise, don't take the stress. It is really a very simple game to play.
Just search 'Solitaire' on Google and click on the play button. You can play it between your tasks as there is no such time limit in the game. You can also play on a variety of websites like Solitaire Bliss and Play Solitaire.
Scribble
It is a guessing game you can enjoy with your classmates by making a group. To make your artistic skills shine, you can play this game between the boring tasks of the office or lectures in College.
Pacman
Perhaps, there would not be anyone who has not played this game. It is a very common game; however, it is quite an intense game to play. Simply type 'Pacman' on google and click on 'I'm feeling lucky. After hitting it, you will be brought to the black family screen. Play it carefully, and don't get caught.
Picross
If you want to play puzzle games instead of cat and mouse games, then don't look any further than Picross games. Puzzles in these games would be like Sudoku and never let you fall asleep during your boring lectures. To play this game, search on Google and start playing it.
ALSO READ: Top 5 NFT Games To Play: 2022
Games to Play When Bored at Work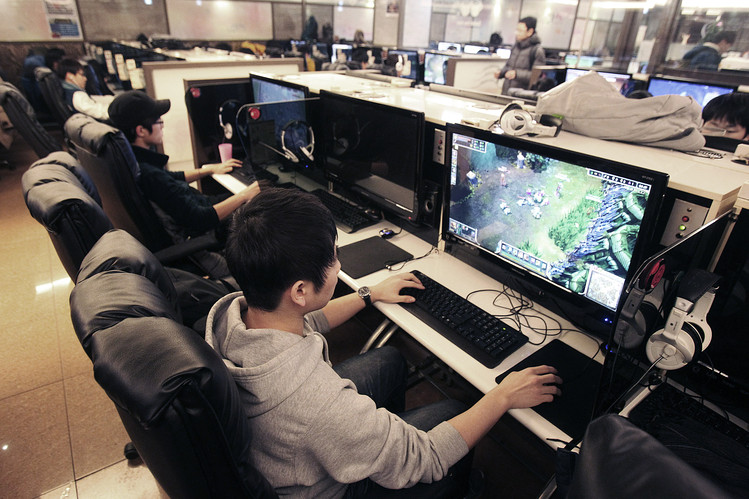 Isn't your mind working, and you are slowly doing your work? Speed up your things by sharpening your mind with games. To play it, you need not download any app, just search the game's name on google and start playing without any hassle.
Exit
Are you fed up with your excel sheet and want some relief? Exit is the best and perfect dose for it. It is an interesting game where you will see some challenges. Your task in the game is very simple: When you get the cursor near the exit sign, you need to think hard about the solutions to upcoming challenges. You would enjoy playing this game and get quick relief from the hassle of the day.
Typeracer
Do you want to enhance your typing speed? If you are getting relief from the hectic work of your office, then try checking your typing skills. However, it is not practice like the typing master program. Instead, your race car in the Typeracer game will be as fast as your typing. Therefore, try typing fast and read your destination first. Gradually you can enhance your typing speed by playing this game.
Jigsaw Puzzles
It is another game that you can play on sites like im-a-puzzle.com. Not only this, it can sharpen your mind. Have you ever played a traditional jigsaw puzzle? Yes, it is exactly the same. However, you must be extra focused on squinting your screen and trying to fit the pieces correctly.
Games to Play When Bored With Friends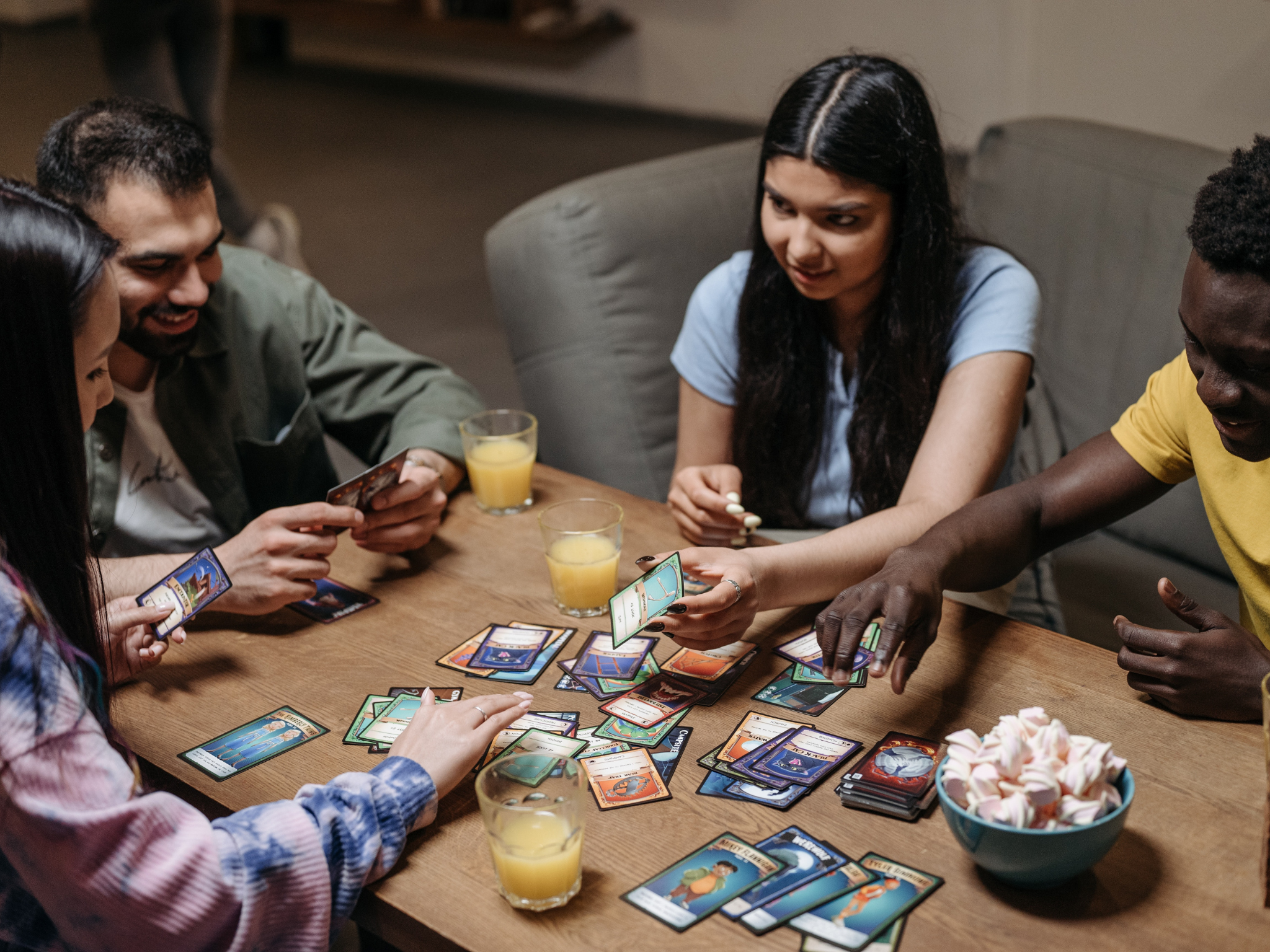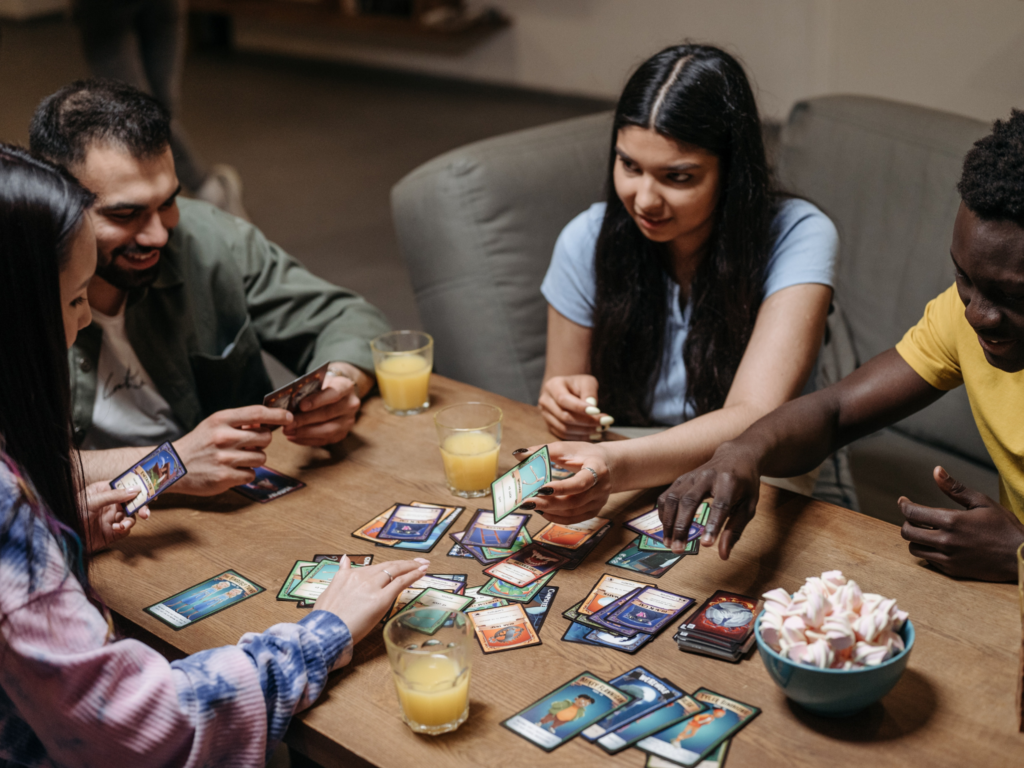 Don't you want to hang out with your friends? Are you getting bored lying in bed with your friends and finding nothing to have fun? If yes, you can play some web games by making a group of all and have fun that you have never expected. And to make it more interesting, you can put some conditions like a loser will give you a treat. Have a look at some games that you can try playing with your friends and spend your time with:
GeoGuessr
If you are a student and want to have fun and grab some knowledge, then you can try playing this game with your friends and check your geography knowledge. The game is very simple to play: The game will bring you to some random place on Map and ask you the location where you are. By playing it, your mind can travel the world in no time, and also it would be a perfect workout for your brain.
The Wiki Game
If you have a group of friends, then you can really enjoy playing the Wiki Game. The game is very interesting as you get lost in random conversation topics, and you will jump into the Wikipedia rabbit hole and learn new things. Not only this, you can find a link between two random topics. You are recommended to play this game with your friends, and don't forget to mention your feedback in the comment box.
Among Us
Among us is a mafia party game, as everyone might have enjoyed this game on the internet. It is a very common game among youngsters. This game is all about betrayal and teamwork. Moreover, it is available on iOS, PC, and Android devices.
Uno
Uno is a fun game as it can build and destroy your friendship. You can enjoy playing with a group of your friends. You can download it on your device if you don't want to play it on the browser. Moreover, it is available on Android and iOS devices as well.
MUST READ: Fun Thanksgiving Family Games
Games to Play When Bored at Home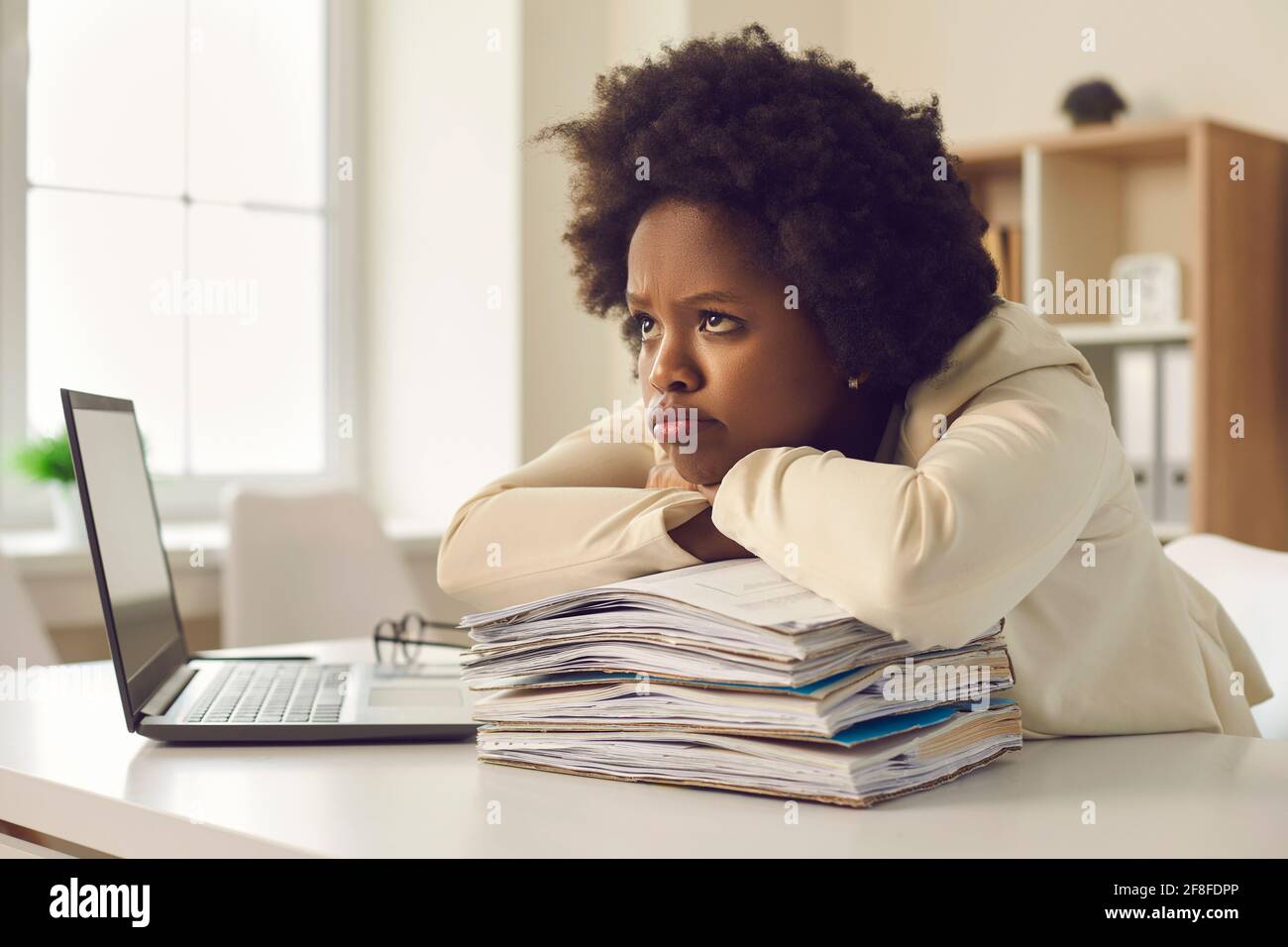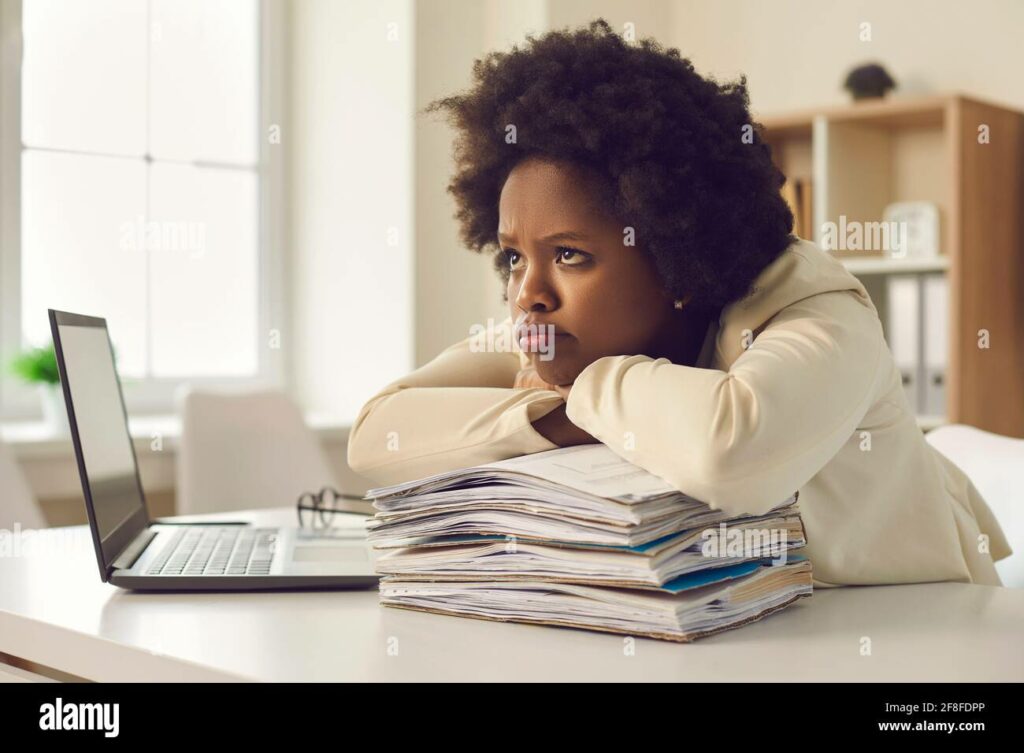 Are you alone at home and have nothing to do? If so, you need not have anything to rejuvenate you except an internet connection on your device. You can do numerous activities to spend your time, and playing web games is one of those interesting activities.
The Maze
If you are a mystery book lover, you can play this puzzle game and solve your own case. This game is based on the puzzle book of Christopher Manson, which is considered the most challenging puzzle book. You will be assigned some random cases and have to solve them. Like, you will be asked, which door do you prefer to cover the shortest distance from the first room to the last one? This game will check your case study and sharpen your mind.
Quick, Draw!
Playing Quick Draw can make you busy and shine your artwork at home. You will be surprised to play this game and come to know how a small piece of information can guess your artwork. Try it once to know the hidden suspense of the game.
QWOP
QWOP is such a hilarious game that you would love playing it if you feel alone. The game is simple: you must pull the leg and control the player to reach the destination. You will love playing it. Therefore, try it once.
Genshin Impact
Genshin Impact is awarded as the best game of 2021. Undoubtedly, it can be considered as one of the best role-playing games. The game is very simple, challenging, and the finest to play. You can play it with your friends as you have to control your best and favorite character in the game. You can download it on your device if you don't want to play it on the browser. Moreover, it is also available on iOS, Android, and PC.
Games to Play on an iPhone
Scrabble Go
Death Hall
League of Legends: Wild Rift
Games to Play on an Android Device
Crossy Road
Pokemon Go
Does Not Commute
Games to Play on a Chromebook
Roblox
Alto's Odyssey
Asphalt 9: Legends
MUST READ: Condogames.xyz Roblox: What More Can Be Fun?
Takeaway
Wrapping up the article: Games to play when bored on computer, we have mentioned some of the finest games you can play while getting bored in the house, office, or anywhere. You need not download the mentioned games on your device as you can play them on any web browser.
Have you played these games? If yes, mention your favorite pastime game in the comment box, and if not, go and enjoy it fast.
We hope you like the given information in the article. Mention your favorite game and tricks that you have used to win games in the comment box.
For more games, you can watch this YouTube video:
MUST READ: Slope Unblocked Games: Know Everything