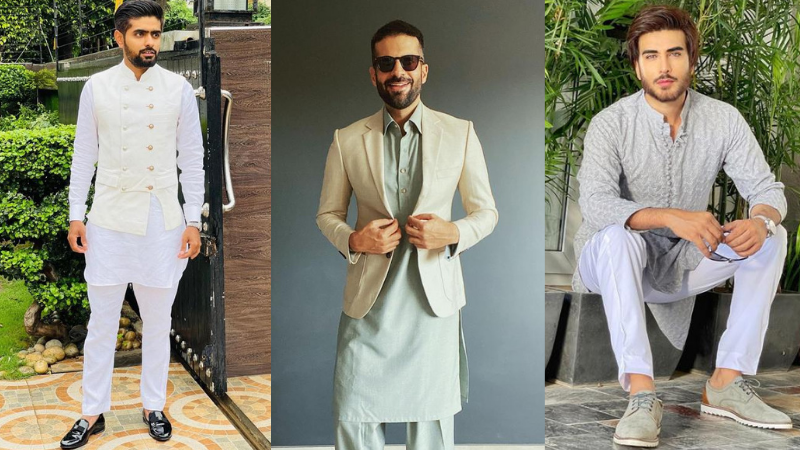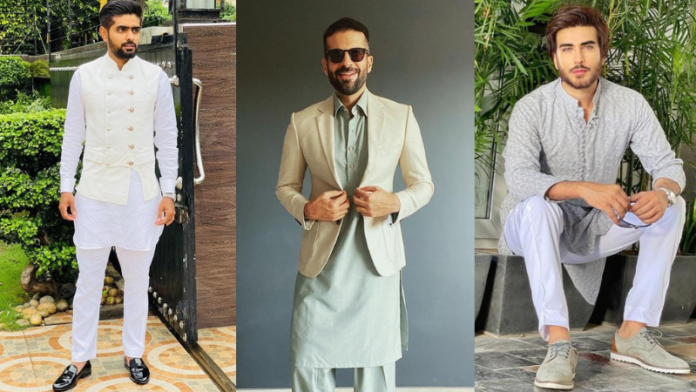 While the pandemic has dimmed the lights of India's festivities for the past year, it is now time to take part in some wedding celebrations. The month of elegance is back again, and you should not compromise on looking your absolute best. Kurta pajama for men are not just embroidered festive garments; you can also get your hands on some contemporary and lightweight pieces. 
If you search for a perfect kurta pajama with exquisite style, do not forget to check out these below-listed websites and labels.
Online Kurta Pajama Store for Men
Craftsvilla
The first name that pops into mind when talking about ethnic fashion wear is Craftsvilla. This online store is great for shopping vibrant kurta pajamas for men. Craftsvilla has it all, be it pathani or Punjabi kurta for men in different fabrics like cotton and silk. You can also find a great Nehru jacket to pair with your kurta pajama set and complete the outfit. The biggest benefit of shopping from Craftsvilla is their remarkable prices.
Tjori
Tijori is a famous establishment housing amazon fashion collections for men under one roof. This online store will make sure you find a huge variety of kurta pajama men in huge design ranges like Chikankari and Pashmina shawl sets. You can also grab some stunning rustic kurta pajama sets featured in pastel shades and some elegant white kurta pajama sets for men.
Vajor
Vajor is a Bohemian-themed store featuring quirky kurta and shirt sets with an Indie-twist. They have a huge collection of pastel shirts and kurtas, giving an offbeat festive look that satirical resonated with the offbeat celebration we have had for the past year. You can find some sober prints to get a refreshing vibe that will turn heads.
Mirraw
Mirraw may be underrated, but they boast an exclusive collection of Indian ethnic clothes. If you are looking for some traditional kurta pajama set for men, then take a look at Mirraw. The kurtas they feature have stunning fabrics and designs and range from cotton, linen to silk. They offer kurta pajamas for men in varied designs like short, Pathaini, brocade style, and Punjabi. While browsing Mirraw, do not forget to check out cufflinks, Turbans, and studs that will add charm to your outfit.
Wintage
VINTAGE is exclusively an all men's online shopping website. This digital store features class with every piece of designer kurta pajama design for men. The store not only has ethenic but all sorts of men's fashion wear. You can find a range of fabrics, designs, and hues.
Ajio
Ajio is a brand name almost everyone in India knows about. When it comes to Indian ethnic wear, ajio is not left behind. This popular label has surprised the industry with eye-catching indie-wear collections highlighting a range of craftsmanship from all over India. The kurtas on Ajio are both ethnic and boho and curate a unique style, making you shine out.
Read more- Six Everyday Tips for Men to Always Stay Sharp
Designer Kurta Pajama Label for men
Tisa Studio
Tisa Studio will not disappoint you if you want to try something other than white kurta pajama for men to attend wedding functions. The brand follows the principle of minimalism and elegance. They have pieces made of high-quality fabrics. They put emphasis on traditional methods and tailoring to get a neo-age aesthetic. You can see peculiar Indian details which look refreshing while retaining cultural footprints. Tisa Studio also specializes in bandhis and heavy fabric Kurtas for people living in cold regions.
Son Of A Noble
If you like crisp kurta, then Son of a Nobel is where you need to head to next. Their linen kurtas scream minimalism and contemporary style with a touch of quirk. This designer kurta pajama label for men also offers an exquisite collection of jackets, shirts, trousers, and pocket squares. If you are particular about your fashion choice, you should not miss this place. You will find some classic white kurta pajama collections for men.
Diwan Saheb
If you are in search of kurta pajama sets for men suitable for weddings, then Diwan Saheb is a great place to start. This is one of the oldest labels facilitating exquisite festive wear since 1957. Their clothes are a melange of ethnicity and modernity catering to an extraordinary league of gentlemen.
They boast a vast collection of band-galas, sherwanis, indo-western pieces but their kurta pajama sets are quite impressive. All of the pieces are adorned with embroidery, detailing which makes themes on a little higher price range.
Arjun Agarwal
This label is all about bringing quirkiness to Indian clothes, and he is quite good at this. They offer both indo-western as well as an abstract design, which gives a unique aesthetic to the brand. Their bandi-kurta are known for their heavy-duty embroidery work and are suitable for special occasions. If you are looking for kurta pajama sets for men for weddings, then you can check out Arjun Agarwal.
Boheme
One of the most loved labels on the Internet, Boheme, is perfect for men looking to shop some amazing and sartorial festive essentials. This is a Delhi-based label and is a sustainable option while being close to the code of culture. The garments are made of natural fibers like Khadi, Linen, and Cotton with handwoven fabrics. When considering their designs, they look retro-chic yet contemporary with an elegant touch.
Final Words:
So these were some of the popular men's clothing labels and online stores to buy kurta pajama sets. You will definitely find something that you like and fits your budget. If you plan to buy kurta pajamas for men, do not forget to check out the above-listed places.