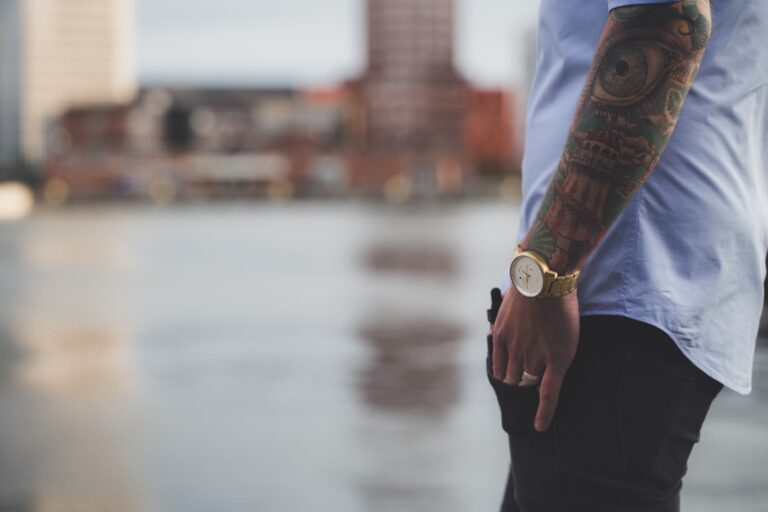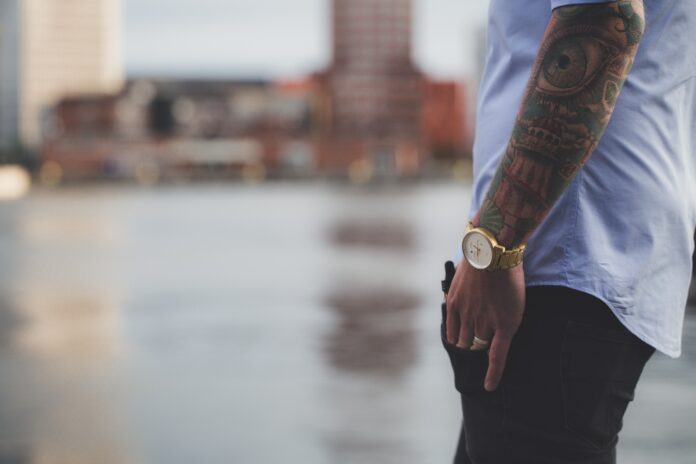 Laugh Now, Cry Later tattoos are referred to as gang tattoos, as the design of this tattoo is associated with gangs. Have you heard about this tattoo? It has two faces that represent different or opposing emotions. Although there are some other meanings associated with these designs of tattoos. To know more, stay tuned with us until the end of the article to grab all the relevant information.
The design of the Laugh Now, Cry Later tattoo came in trend by an Ice cube rapper; however, the design is older than the singer. You can call them tragedy or comedy masks, theater masks, or drama masks, as you can see these faces in the old theaters. There are several meanings associated with this tattoo design. Like it can signify hardship you have faced in your life. It also represents the positive and good situation in life. Every person has different significance and interpretation regarding this design of the tattoo. Some people choose it to represent mental illness, while others use it to show the theatrical experience. It means that this tattoo can become what you want it to be.
Is It a Negative Symbol?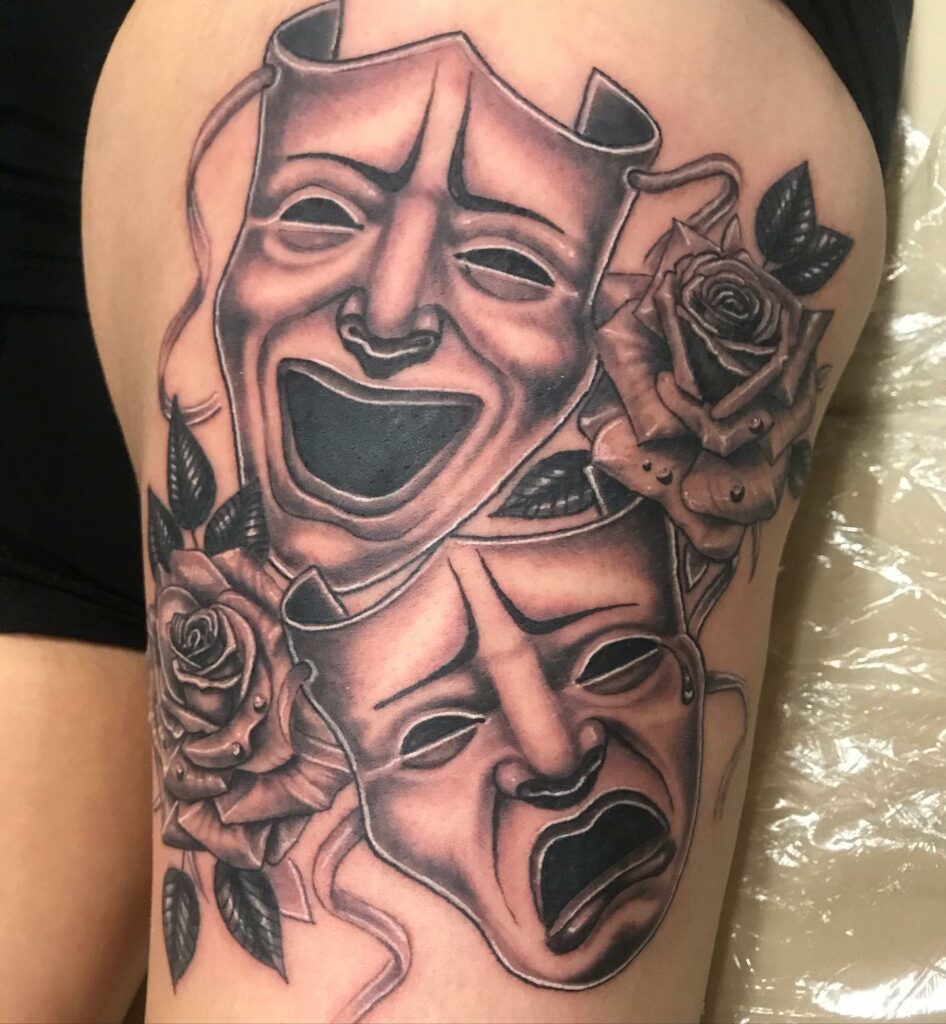 It is not a negative symbol to have Laugh Now, Cry Later tattoo because it reminds you of the hardship you faced in your life. Every person has a good and bad time in their lives, but some have gone through a situation that affects them for the rest of their lives. But they learn a lot from that mistakes and grow in their life.
Therefore, we can't consider it a negative symbol for a person. Though it seems like it is something related to negative things.
Drama Mask Tattoo Designs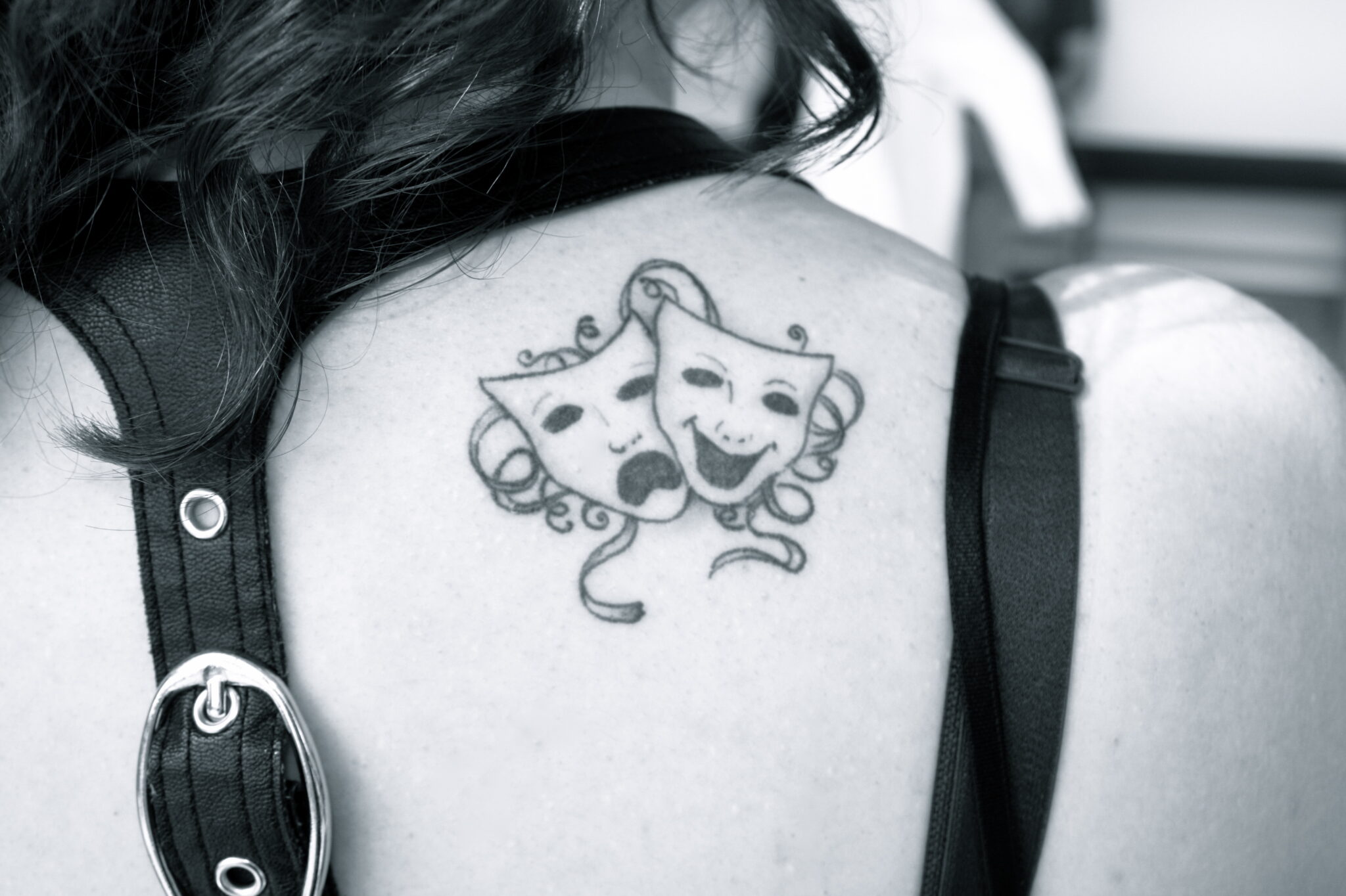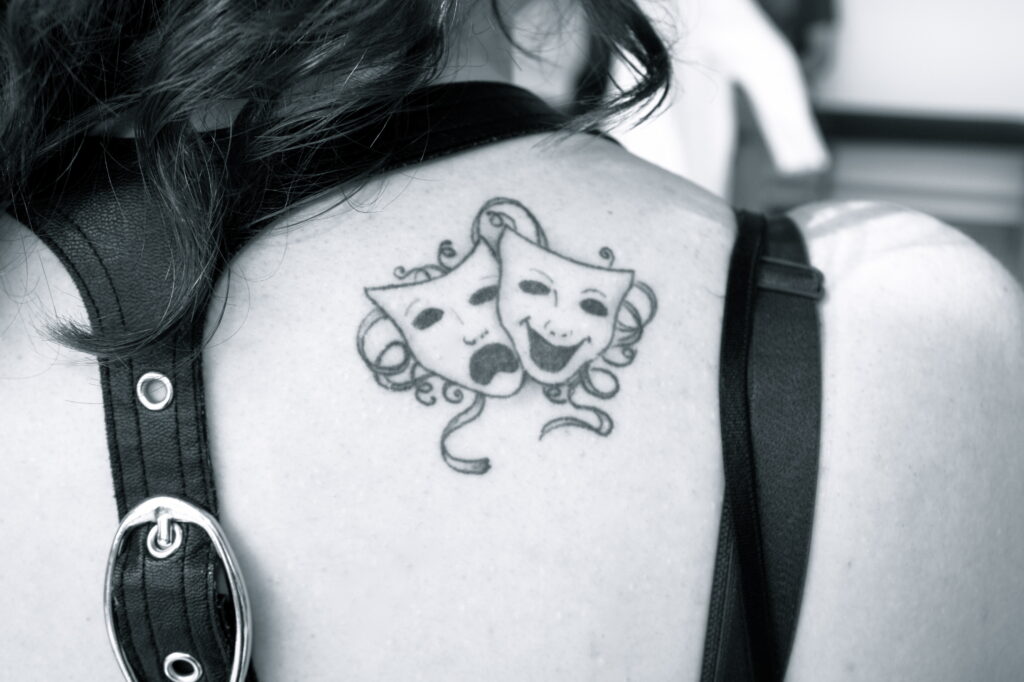 To design the tattoo of Laugh Now, Cry Later can be drawn in various ways. We have collected some of them for you. Have a look:
Laugh Now, Cry Later tattoo images are similar to Smile Now, Cry Later. It is a combination of two opposite faces. It can be a devil and a saint face, calm or angry, cry or laugh, etc.
To add significance to the tattoo, you can add names, phrases, quotes, or symbolic words.
Though the tattoo has two opposing faces, you can also add a third face with any emotion. 
To make the tattoo more graceful, you can choose colors other than grey and black. 
You can have this design of tattoo in realistic or cartoon form. Apart from it, you can choose watercolor, old-school, or another style of your choice.
Before You Tattoo
Before getting any tattoo design, you should know some important things. Have a look:
Whatever you want to get, decide it for some time and do deep research. Ensure the meaning that your tattoo should represent rather than getting the tattoo first and having regret later.
The first thing is the idea of thought, then choose the design and later have it.
Do deep research on different designs of the tattoo, or more if you need. This is because you are going to wear this tattoo for the rest of your life.
Have A Some Other Tattoo Designs