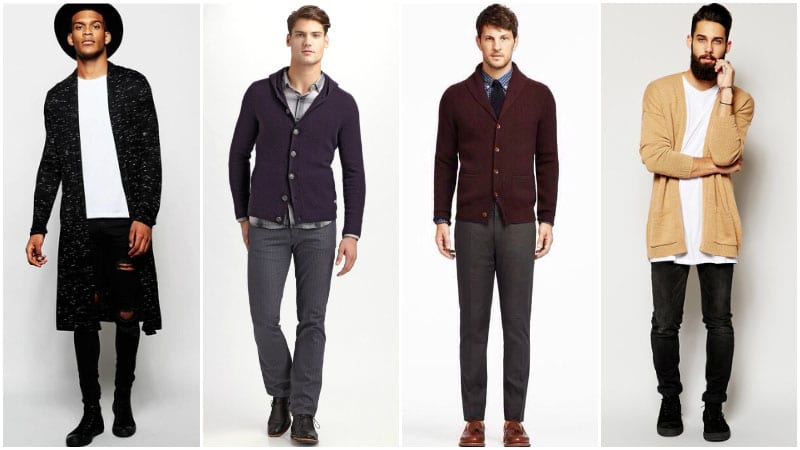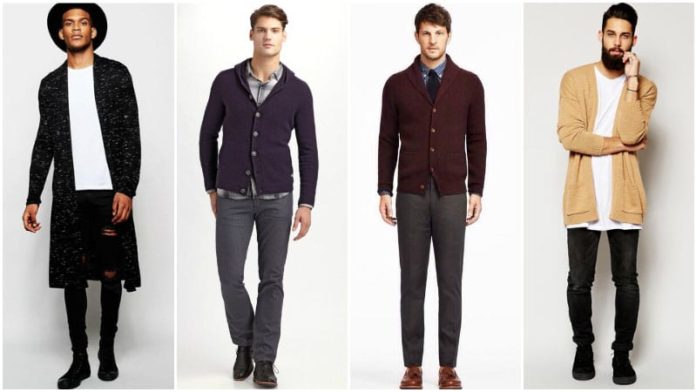 A Cardigan is a very versatile piece of clothing. It is a knitted jumper which has an opening at the front. Men's Cardigans outfit is perfect for looking stylish and polished. Styling Cardigans are not only meant to be worn by women but also men. Skip sweaters this sweater weather and pick cardigans instead.
There are different styles of men's cardigan available in the market. You need to choose the right kind for the Right Occasion.
shawl cardigan
Long-line cardigan
Button-up Cardigan
Chunky Knit Cardigan
Below is a detailed men's Cardigan styling guide for various occasions in this sweater weather:
Casual Occasions- cardigans are a great outfit option on a casual day. There are so many varieties of a cardigan to suit your style. If you are into classic and versatile clothing, then choose grey or black cardigans. These colors go with almost everything. Pair T-shirt, shirts, and chinos, jeans with sneakers topped with a cardigan.
Formal Occasions
 Cardigan is a great companion to the suits on days when it is a little cold outside, and you have a formal meeting to attend. Interchange the waistcoat/vest with a nice button-up cardigan. This will keep you cozy and looking stylish all day.
Semi-Formal Occasion
 Men's cardigan makes a great item for semi-formal looks. Keep the dress code neutral to look polished. Choose a crisp button-up shirt with a fitted cardigan, tailored fit trousers, and formal shoes or dressy sneakers. This outfit will give you the perfect amount of casual yet formal feel.
Business Casual Occasions
Replace your blazers with a cardigan to look office-appropriate but also relaxed. Pair the men's cardigan with a shirt, tie and chinos and complete the look with loafers or brown dressy sneakers.
whenever you go cardigan shopping pick dark colors like Grey, Navy, Black, Brown. these will go with almost every outfit very nicely. Never choose bright colors for Cardigans. Look stylish and cozy throughout the chilly sweater weather.
Check out the stylish winter outfit ideas that will keep you warm and looking chic at the same time.