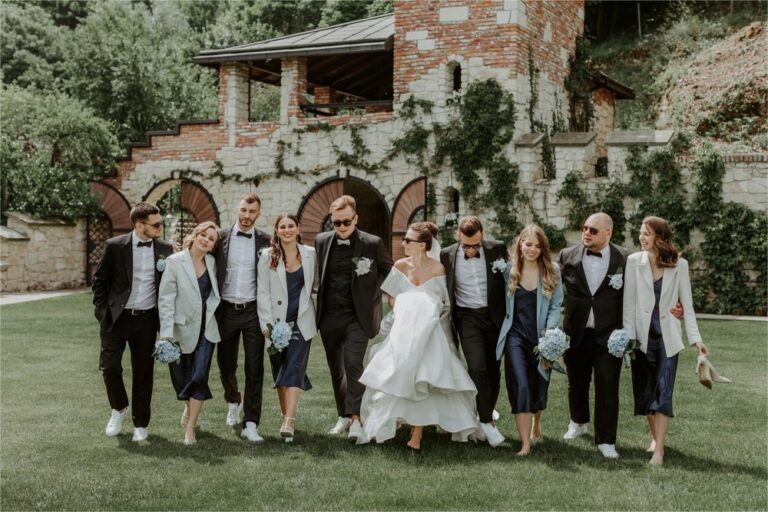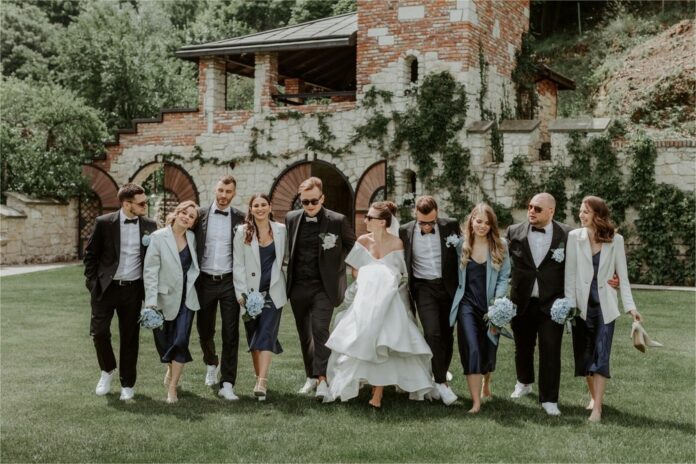 Aside from the cheers, dancing, and merrymaking, one of the most exciting, enjoyable, and laidback parts of a wedding is the photo shoot with the wedding party. You get to look and pose your finest while immortalizing the best moment of your life with your closest family and friends. One bump you may encounter in this activity would be the time constraint which could be easily fixed by proper planning with your photographer.
Since these photographs would be lifelong proof of one of the most special days in your life, you would want everything to go smoothly and perfectly as possible. It should also be delightful to all the people involved. So how do you make the photo shoot with your party lively, creative, and easy peasy? Here are some photography wedding tips for you:
Wedding Photoshoot Tip 1: Plan ahead.
To make sure that everything will be down to a tee when photoshoot time comes, you should plan ahead of time. This means identifying which group of people are included in specific shots, the locations where you would like to take the photos, and the mood and theme of the shoot you're having. Research is your friend when planning your wedding party photo shoot.
As part of your preparation, have some pegs ready to show your photographer which in turn they can use as a reference. You should also notify your wedding party of the schedule so they will be there right in time for the activity. Lastly, stick to the timeline to not affect the rest of your wedding celebration.
Wedding Photoshoot Tip 2: Wear a wardrobe that looks good in photos.
Part of planning ahead of time for your wedding photoshoot is looking for and picking an entourage attire that will look and translate great in photos. The first consideration is that they should fit the location of the shoot. That means that the colors should create a wonderful contrast to the background instead of just blending in. Next is to go for outfits that are worn well with natural elements like flowy fabrics which are stunning in photos when kissed by a touch of breeze. Lastly, pick clothes where you can easily move around and do amazing poses.
For beautiful and picture-perfect bridesmaid dresses, head on to Cicinia and choose from their rainbow of gorgeous bridesmaid gowns.
Wedding Photoshoot Tip 3: Pep them up.
Your wedding party is made up of people with different personalities and backgrounds and it should not be surprising if a couple of them turns out to be too shy or awkward to pose for the cameras. As the main lead of the shoot, it is your duty to pep them up and encourage them to come out of their shells and have an equally good time with the others.
Wedding Photoshoot Tip 4: Listen to your photographer.
Professionals know best that's why the secret to a fantastic wedding photo album is by listening to your photographer. Let them take the lead, focus on their craft, and trust their process. If you have suggestions, don't be afraid to have them heard. An activity like a wedding photoshoot requires collaboration from both parties to develop the highest quality of output.
Wedding Photoshoot Tip 5: Have fun.
There is a reason why candid photos are well-loved – they show the rawest and most genuine emotions of the subject. The best way your photographer can capture such moments is by making sure that all the people in the shoot are having fun. Don't make it seem like the wedding photo shoot is a chore that they have to get out of as soon as possible. Instead, make the vibe and mood feel like it is a special bonding experience reserved only for your nearest and dearest.