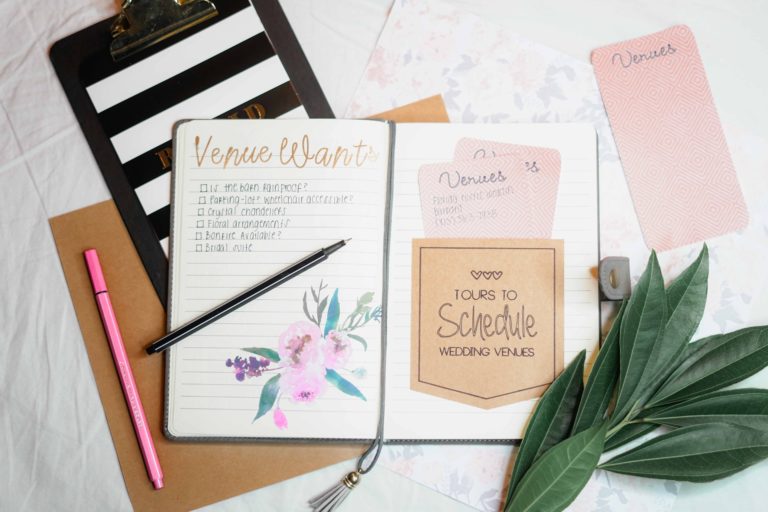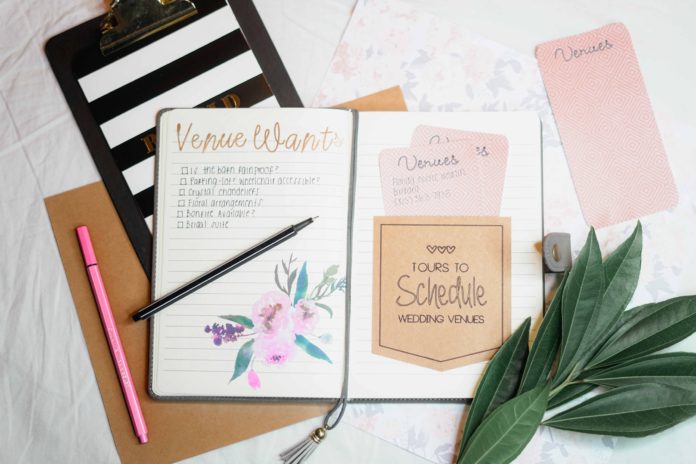 The wedding is a constitution that uniquely binds two souls. We all wait for our big day to come into our lives. The wedding is considered as the most celebrated affair of one's life. We dream, we aspire to make this day a remarkable one. There is not a particular definition for a perfect wedding because everyone tries to do unusual things to make their wedding time an overwhelming experience for their entire life.
We become meticulous about the attire, the venue, the food, and too very nitpicking about the decorations. To organize a wedding isn't a casual affair; everyone tries to meet the highest perfection level. What if we just sit and enjoy our wedding without any worries? The marriage is a time for fun, enjoyment, and finding our happiness in our partner's happiness, to live this time we need time from the chaos of arrangements.
Let's sit back in a relaxed way and see the flowers getting weaved to decorate the banquet hall; let's admire our parents glooming faces as the time has come for which they have been waiting; let's give the wedding planners the work to tackle all the detailing. But why a wedding planner? To answer this question, we have a few facts that will help you know the importance of a wedding planner.
Let's see why you should hire a wedding planner:
Your Special Day is Their Special Day
If you're thinking of why you should hire a wedding planner, then just know the fact that wedding planners prove to be the caretakers of your dream day. They will sweat all day long to make your wedding time to go flawlessly. It seems as if they have adopted your dream. No doubt they are perfect in all those things which we people mostly forget when we plan our wedding.
Not only do they care about your wishes, but make it a point to caress all your near and dear ones. They entertain the youngsters, as well as the oldies of your family, to make your wedding a joyous time for them. As experience counts, they will certainly manage all the odds in a way you couldn't even imagine; even if it rains, they are going to hold umbrellas to guard your expensive outfits and rush here and there to dry the chairs.
Your Plans in Your Budget 
If you are stressed with the money issues, then your wedding planners are your savior. They plan out things in a way that is very pocket-friendly. They will advise you where to put your money and where not. Your individual vendors wouldn't be able to trick you if you are with your planner. They make out a list stating how much you should spend on decoration, venue, food, etc.
Your budget-friendly wedding will multiply your happiness as your focus will be on a special day and not on the huge expenditure you did to make you're "The Day" a sweet memory. And yes, to save your hard-earned money is their prime duty.
No stress, Just Relax
Planners understand the importance of your wedding; they put their 100% effort into making things easy going for you. You don't have to stress over anything. They work passionately to make every single second of your wedding days relax and happy for you. 
Planners Help You to Get a Good Discount 
As they are masters of making arrangements for weddings, no doubt they have contacts with every vendor. They run around the entire city to bring before you all the fantastic offers at a very reasonable price. The florist, the lighting guy you will get your things at a reasonable price. The bonus of having planners is that they make a legal contract with every vendor; no person will dare to take back at the last moments. Planners are vigilant about having legal agreements done; this assures that we won't be getting tricked by any of the vendors.
No More Wasting Time 
Our precious time often gets wasted in picking up little things from ourselves. You will roam the entire market to look for the best decoration flower, but you still have chances of getting disappointed by the decoration on your day. To deal with such pesky things while planning a wedding, wedding planners have a great experience, and their expertise will help you in saving your time.
Perfect Arrangements 
All of us want to enjoy the functions in a very leisure way, we hope to live every second, but for that, we need to fix all the occasions in a perfect timeline while planning a wedding. And this can be done quickly with the help of wedding planners. They will set all your functions in the ideal schedule, and most importantly, you will be able to feel all the moments.
The wedding planners are excellent with the timings none of the ceremonies will delay, and with their grace, you won't have to compromise by shortening the timings of any ceremony.
Very Precise with the Detailing 
To make your experience an ecstasy one they stick to all the minute detailing, to neglect anything which can cost your happiness is not their cup of tea. They deal with all the intricate things in a very wow manner. The types of flowers, the dining, the food, and the attire from these big things to the little ones like getting your lehnga iron or making the wings of your eyeliner equal, they take note that all things are done in an incredibly perfect way.