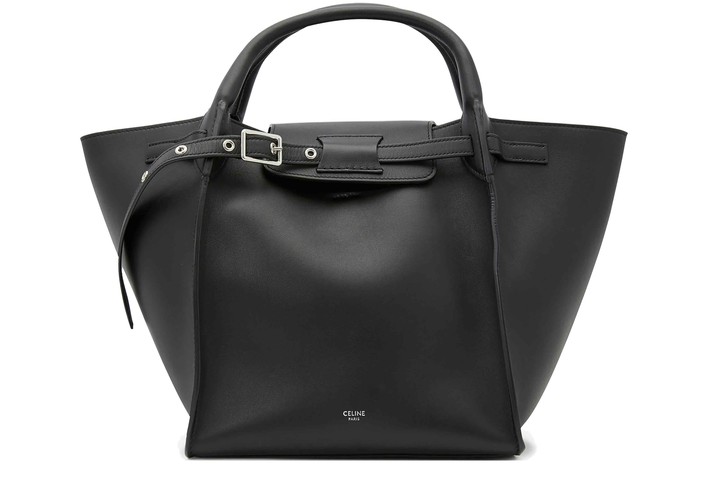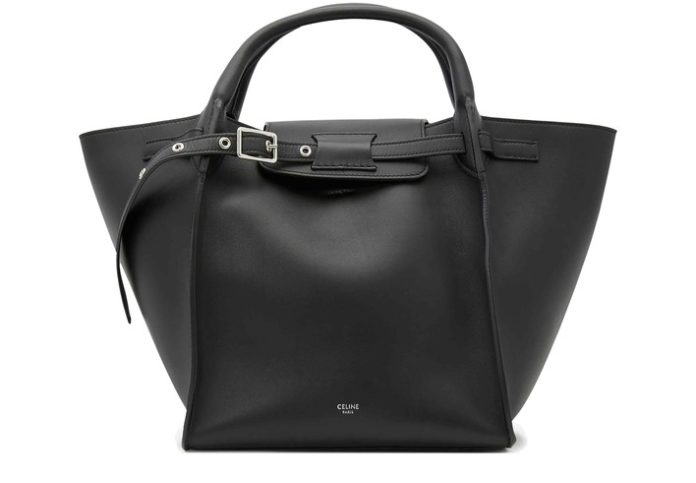 Are you fond of collecting different handbags or like to stay minimalist? Don't worry, as there are a few handbag staples that you can't ignore having it in your closet. Also, there are some important reasons why you must consider Celine bag first than any other brand in the market. If you are investing in good styles of bag, you will always have a right accessory that will match any outfit & occasion.
The Celine handbags have always been in rage because of the design and make the bags are made. People love to buy Celine handbags, and if you see their collection, you will definitely fall in love with these handbags. Let us check some top reasons why you must have at least one Celine bag in your closet:
Celine handbags are known to be the wardrobe-elevators
It is due to the status that the Celine bag has received over a long period of time and will telegraph to people around you. The best part about buying this bag is that it gives you a different style every time you take this bag with you and looks purposeful, considered and infinitely tasteful. The best outfit that goes with Celine bag is a slouchy tank & pair of tapered pants, and it creates a magic outside.
Known as Fashion Symbol
It is right to say that Celine handbags are industry favorite and loved by people across the world, it is because of Phoebe Philo, who is said to be accessory genius, and everything she touches becomes gold.
Even though an amazing range of Luggage Tote that has diluted the fashionable message (this happens when the bag reaches an enormous audience), a carefully selected chosen bags and accessory will say to you that you do not need to:  and it is that you have the razor-sharp taste & know where fashion trend is heading towards.
Celine Bags Makes You Look Sophisticated
As the designer remarked to her designs fans, "They're different, but come with a common thread of appreciation for the clothes that recommend new and made to last beyond the fast-trend fashion. Céline handbags appeal to minimalism with their lines, smooth color blocking as well as lack of logos, they're instantly recognizable.
Popular flared gusset styles of Céline bags have spawned the look-alikes from contemporary and luxury brands everywhere, thus taking a close & a careful look at the Céline handbags to ensure the authenticity is crucial. When buying Céline bag, there're many authenticity signs.
Interior of Celine Classic Bag
Mark of the most stylish brand is not in the exteriors. But, brand's attention to detail and quality are very important when you open the bag and check what is inside. That is where the corners are cut, costly materials will be preserved and any flaws are at the apparent. The interior of Celine bags is perfect and nicer than its exterior. You will find all leather and soft and luxurious material. The interiors of these bags are well finished and you can wear it for a very long time.
Best value
One thing that Celine bags are known is for its durability. They are highly durable. Canvas is so simple to maintain that all their bags are worn for years. It is well priced for the designer bag, since it is not very expensive than other brands out there. And not to forget, Celine bags maintain the value perfectly, so resale value is very high.
With durability, you also get real value from your purchase; this is one best selling point of Celine bags. They are not very expensive, but give real value of your purchase.  So, what are you waiting for, get one now!
Conclusion
An ideal place you can buy Celine bags is Europe and here you will find the complete range in terms of huge variety and option. For the people who are thinking to buy one, they must buy one right now. There are many websites online where you can find an amazing collection of Celine bags that you can try out, just ensure the website you choose is authentic and offers genuine Celine bags. Article contributed by Hari babu!