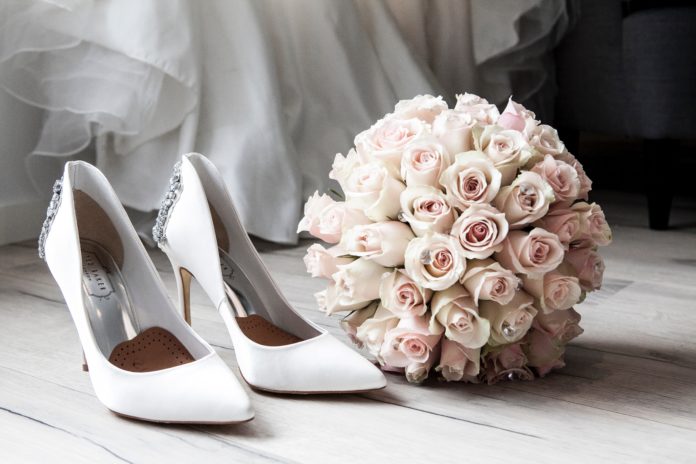 Being a bride, going through all the hustle and bustle, it's not easy to maintain the freshness and spark that come from within. And, the wedding is once in a lifetime affair, and it needs to be perfect especially for a bride and groom. But, as the bride proves to be a show-stopper in an ongoing wedding, she needs to put her best in the whole affair. And, if you're a bride-to-be, then you must be thinking of making it the best.
So here are a few hacks which would help you literally throughout your wedding:
Opt for high heels' attachments to avoid the issue of sinking into the grass
If you're going to be a bride in an outdoor wedding, then you will definitely have to walk through a pathway made up of grass. And, that particular moment would be special for you when everyone would be seeing you. That's why you need to look elegant at that time. And high heels attachments will surely help you rock the aisle.
Have some lipstick with you all the time
Lipstick is such an element that can locate bloom to your look or can spoil it all. Especially, when you're the only centre of attraction, you should have it for retouching. You should keep one lipstick with you in your napkin or purse. It will save you from the hassle of going to your bridal suite again and again.
Don't have dairy products during your wedding time
If you don't want to feel bloated when you're going through a ceremony, then avoiding dairy products will help you a lot. By not in-taking the dairy products, you'll be able to stay all well, and deflated.
Focus on keeping your veil intact where you want
Most of the brides face the problem that arises because of the flying veil. They get irritated, and the whole aura seems dull to them because of such a silly issue. A bride has to suffer from a flying veil specifically during an outdoor wedding when the weather is windy. To avoid a flying veil, you can use magnetic weighs, which will keep your veil in place just the way you want.