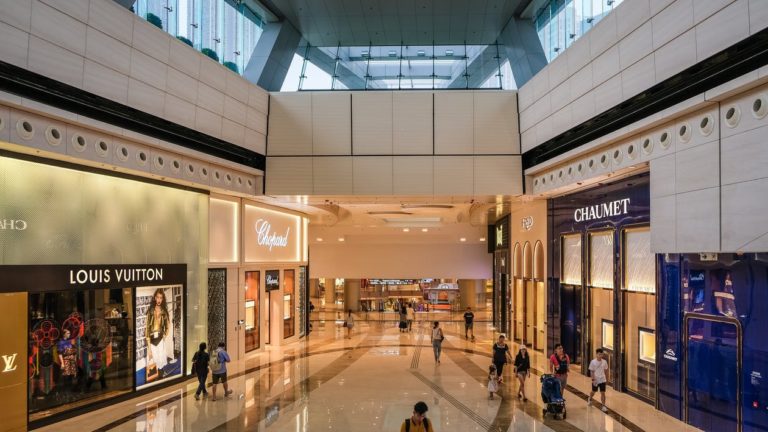 Famous for its brewery industry, The incredible city of Milwaukee is located to the west of Lake Michigan and is home to the popular American baseball team named Major League Brewers. The city has a lot of fun activities to indulge in and there are a good amount of shopping malls in Milwaukee.
From open-air shopping centers to indoor malls, shopping malls in Milwaukee will give you an amazing shopping experience like no other. If you are planning to have a fun shopping day in Milwaukee, this article is for you; we have made a list of 10 incredible shopping malls in Milwaukee.
Stay tuned!
READ MORE- Money-Saving Hacks for Shopping Makeup Online
Mitchie Mall
Mitchie mall is a modest shopping mall in Milwaukee selling a wide variety of apparel, footwear accessories, and much more. Apart from these, Mitchie mall is also known for selling merchandise from the major league teams and other baseball teams. The soccer store at this mall is quite palpable. If you are planning to visit this mall, it is advised to take someone well-versed in Spanish as the seller majorly speaks Spanish and a little English.
Most of the transactions are made via cash, so it's suggested to carry the appropriate amount of cash with you.
Address: 1020 W Historic Mitchell St, Milwaukee, WI
Opening hours :Sun: 11am – 5pm; Mon-Sat: 11am – 7pm
Bayshore Town Center
If you are looking for some branded items in the city of Milwaukee, then Bayshore town center should be your go-to destination. Previously known as the Bayshore mall, the Bayshore town center is famous for retailing in many renowned brands like H&m, Nike, Ulta, Athleta, Evereve, Gap & Gap Kids, old navy, and many more.
The open-air shopping center is a great spot for families and has a good amount of food availaible. The mall also has a large screen to view live sports and family movies.
Address : 5800 N Bayshore Dr, Glendale, WI 53217
Opening hours : Sun: 11am – 5pm; Mon-Sat: 11am – 7pm
North Bay Shopping Mall
The north bay shopping mall is a mini shopping mall in Milwaukee that sells various everyday items. The mall is perfect for a good shopping day and has a hometown feel. Unlike many other shopping malls where parking is a serious issue, The north bay has a great parking system with plenty of parking spots. The place has everything you need from a shopping center to a nail salon and a massage parlor, yes, all that in one spot.
Make sure to visit this beautiful mall on your next visit to Milwaukee.
Address: 6035 N Teutonia Ave, Milwaukee, WI
Opening hours : Sun: 11am – 5pm; Mon-Sat: 11am – 7pm
Read More- How to Find the Best Clothes when School Shopping
Mayfair Mall
This one is located just out of Milwaukee city and is famous for brands like Nordstrom, Crate & Barrel, Container Store, and Macy's. Other stores include LuluLemon, Banana Republic, Barnes & Noble, Build A Bear, the Children's Place, Eddie Bauer, Forever 21, J Crew, Gap, and many more. The food at Mayfair mall is delicious, and sit-down cafes/restaurants include Cheesecake Factory, P.G. Chang's, and Maggiano's. Casual restaurants include Panera, Potbelly, and Five Guys Burgers and Friend. There is also a food court inside where you can get an Auntie Anne's pretzel, Cinnabon, and other fast food. It is a good place if you are taking kids along as the Easter bunny and Santa visit this mall very often. Have fun.
Address: 2500 N Mayfair Road, Wauwatosa, WI 53226
Opening hours : Sun: 12 pm – 5pm; Mon-Sat: 11am – 7pm
Midtown Center
Midtown Center is an amazing shopping mall situated in the northwest region of Milwaukee that is heavily populated by capital heights neighborhoods. The mall has a great food section with very fine dining arrangements. Some of the international franchises at the mall include pizza hut, planet fitness, and pick n' save. Etc.
Address: 5700 W Capitol Dr, Milwaukee, WI
Opening hours : 6am – 10pm (daily)
Southridge Mall
One of the biggest malls in Milwaukee city. The Southridge is famous for the long list of brands that it retails. Famous for the choco train that departs from the center of the city, the mall is a great place for kids and adults.
Address: 5300 S 76th St, Greendale, WI 53129
Opening hours: 7 am – 10 pm (daily)
Times Square Shopping Center
Perfect for grocery shopping, the times square shopping center is famous for selling local and national merchandise. Most people come here on foot and enjoy a good grocery shopping experience. This shopping mall in Milwaukee is open 24 hours and is great for hanging out with friends and midnight grocery shopping.
Address: 7600 W Capitol Dr, Milwaukee, WI
Opening hours: 24 hours (daily)
Read More- The Pros & Cons of Online Grocery Shopping
Spring Mall
Spring mall is the perfect destination for shopping and giving yourself a good treat with delicious food and drinks. The best thing about the mall is T.J Maxx, one of the largest department stores in America. The mall has two stores and a restaurant, namely Walgreens, Sally Beauty Supply, and Meyer's Family Restaurant. This shopping mall in Milwaukee has a very friendly staff that will easily help you get everything you want.
Address :
Opening hours :
Mill Road Shopping Center
If you are looking for a nonfancy comfortable place for a peaceful shopping experience, then the mill road shopping center is the perfect spot for you. Famous for its great stores and convenient parking spots, this mall in Milwaukee is the best of its kind. The mall is usually busy and is full of visitors, but you can always have a great experience here. The food outlets include burger king and others. The mall also has a nail salon where you can get your nails and eyebrows done.
Address: 4200 S 76th St #A, Milwaukee, WI
Opening hours : 6am – 10pm (daily)
Timmerman Plaza
A popular one-stop place for shopping famous brands like Rainbow, Dollar Tree, MetroPCS, and H&R Block, the Timmerman plaza is one of the biggest malls in Milwaukee. The major store here is Walmart, which is spread over 147,806 square feet. The best thing about the Walmart store is you can get everything you need, from clothing to groceries and many other things, all in one place. If you are in a hurry and do not want to waste time, use their self-checkout lanes for a faster experience.
Address: 10330 & 10426-10448 W Silver Spring Dr, Milwaukee, WI
Opening hours: 6 am – 12 am (daily)
We hope you liked this article and are now set to explore the shopping malls in Milwaukee. Let us know how you like the article, and we will keep coming back with useful information like this one.
Until then
Happy shopping.
Read More-How To Continue Your Love Of Shopping Without The Guilt