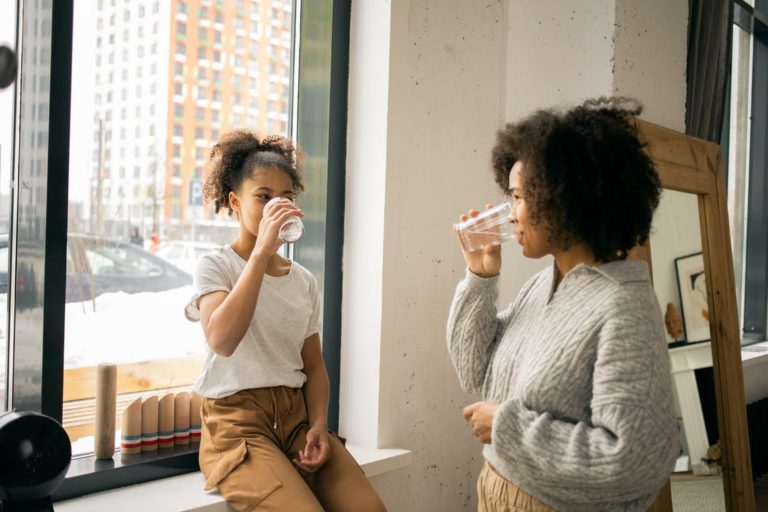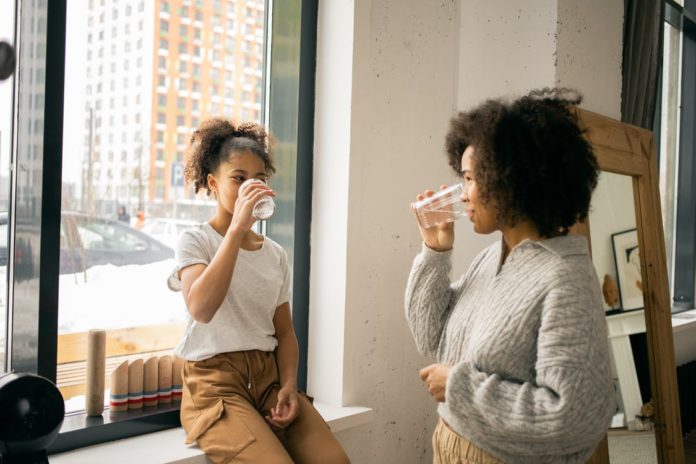 Decorating a teen's room is very exciting and challenging work to do. It is one of the best ways to form a good bond between parents and their children. Let your child have some control over designing room decor, as they will feel invested in the housework, it will help to ensure that room decor is a reflection of the personality of your child. The bedroom is the place where the teens spend most of their time. Deciding the theme of the teen bedroom is a hard task but don't worry we are here with some of the best teen bedroom ideas.
The following article includes some of the best teen girl/boy bedroom ideas. Keep reading and find the best room decorating ideas for your teens.
Read More- How to Choose the Best Bed Sheets?
Switch to a double bed:
If your child has turned into a teenager then it's time to switch to a bigger bed. As teenagers love to spend their time in their rooms, buy a good double bed painted with elegant colors and add a small study table in the room. Also, it is one of the simplest and best teenage room decorating ideas.
Paint the walls on a particular theme:
Painting the walls based on your child's favorite cartoons or movies is one of the best ways to decorate your child's bedroom. If you have a baby girl you can paint walls with the theme of barbies or fairy tales, or if it's boys you can choose cars or avengers theme. Also, if you have enough space add a theme-based bed in your child's bedroom.
Add Storage spaces:
As we grow up we need space. So, add more storage in your child's room where they can keep their books, clothes, and other stuff all in one room. If you are planning to use this idea make sure that the set of furniture has enough shelves, drawers, and closets. Also, you can buy a bed that has furniture attached and has under-bed storage. This way your child will also learn how to organize stuff.
Allow to reflect the personality:
Today, we came to one of the most critical issues in teen room decor ideas: instead of suppressing your child's personality, let them choose to be what they are and how they want to decorate their room.
Decorating the room can be innovative as you can paint a single wall, can add stickers on the wall or you can use wallpaper.
Create a cool workspace:
In a room, it is very important that the working space must be cool. As a cool working space increases the excitement for the work, especially it increases the concentration power of a teen. You can add a comfortable cool chair and a study table which has drawers on it. You can also add some cool stuff like small toys, a pen box, or a flower pot to the table.
Read More- 10 Easy Steps To Paint A Bathroom
Make a rest corner:
Modern teenage bedroom ideas often include some interesting and private relaxation corners. As we have mentioned that teens spend most of their time in their rooms, therefore, putting a resting couch in your child's room is always a good idea. It not only helps to increase the sitting area in the bedroom but also provides privacy to your child.
Use wall accessories:
The walls of a teenager's room reflect that the child is turning into adulthood in the best way. You can use posters, paintings, picture frames, handmade drawings, or etc. on the walls.
In case you don't want to drill the walls, you can use table shelves, wallboards, or grid boards for this. The main thing to remember is to use easy-to-change products as the choices change according to the time, make sure to use easy-to-change products so that your child can decorate the walls as per their choice.
Comfort comes first:
Use a comfortable bed, pillows, and bedsheets. When a person is in a comfortable space they do the work more efficiently. Make sure that you put comfortable things in your child's room. So that they can do their work or study comfortably with focus. You can put a beanbag in the room as they are very comfortable and relaxing.
Bohemian fun and energetic teenage bedroom ideas:
The bohemian interior design style is an ideal choice for bedroom ideas for teens. As these interior designs add energetic vibes to the room most teenagers adore a boho lifestyle. If your child is a girl you should go with this idea. It is one of the loved decoration ideas for teenage girls. You can decorate the room with, cushions, bedspreads, curtains, and rugs with neutral or bright colors and textures.
White-colored room:
If your child loves to stay in peace and doesn't talk much. You can go with this decorating idea. As we know that white color is a symbol of peace, it is one of the best ways to add positivity to your child's room. White teen room designs are modern and less time-consuming. Also, the white color makes the room look bigger and brighter.
Black room decor:
Choosing a black color theme is a very hard choice. As people believe that the black color gives negative vibes, and adds bad vibes. However, black-colored rooms look very elegant if decorated properly. In fact, when the white color is combined with black it looks very stylish. So, don't be afraid when choosing a black theme.
Pink and yellow theme:
Girls' favorite color? Pink and yellow! As we all know, most of the girls love pink and yellow. So if your daughter also likes these colors then it is one of the best ways to decorate your child's room.
You can have a pink bed or a chair and white walls, with yellow and pink paintings, and can add pink flowers to the room. This will make the room look very beautiful and attractive.
Read More- How to Choose the Best Upholstery Fabric?
Modern Geometry:
This teen room interior design idea is best for teenagers who are above 15. As it looks very elegant and beautiful. You can use geometric stuff to decorate the room like a square watch, round light, natural feather juju hat, geometric furniture, a diamond-shaped lamp, etc. these things can enhance the look of your child's room.
Pink boho style:
The name of this interior idea defines everything. It is one of the best ways to make your baby girl happy. You can add bold pink colored designs on walls, and white-colored contemporary furniture, also you can keep a transparent chair in the room as it will look so beautiful.
Sports theme:
Most of the boys love sports, so we can predict that it is one of the best ways to decorate your baby boy's room. You decide the theme as per the sport your child likes. For example: if your child loves basketball, use a mehron or red color to paint the walls, add a basketball themed bean bag in the room, and keep small round stuff in the room that looks like a basketball.
Read More-Teenage & Young Adults Still Living At Home: How To Set The Rules
Bring in Wall Art Painting to Complete Your Décor
Wall art painting is a good way to complement the photo prints in your home décor. It brings uniqueness and adds completeness to the space. Besides, wall art painting improves the focal point created by your photo prints, adds colors, improves texture and creates a stunning view. There are several wall art paintings that can improve the appearance of your photo prints. One of the most notable mentions in this category is the butterfly wall art painting. Butterfly wall art painting comes in various colorful themes. Also, it brings a feel of nature and will fit into any part of your home.
Final words:
If you are willing to decorate your child's room or if your child themself wants to decorate their room you can choose any of the above methods. The above-mentioned are some of the best teen bedroom ideas.
So, if you found this article helpful, hit the like button and mention which theme you are going to use to decorate your teen's bedroom in the comment section.