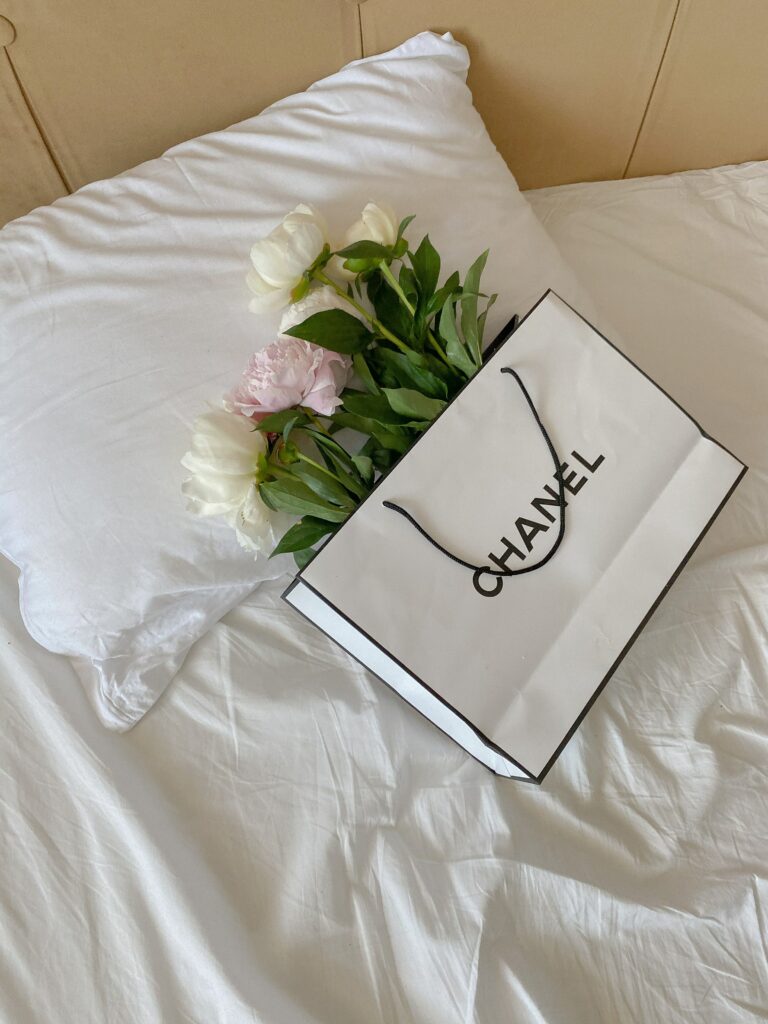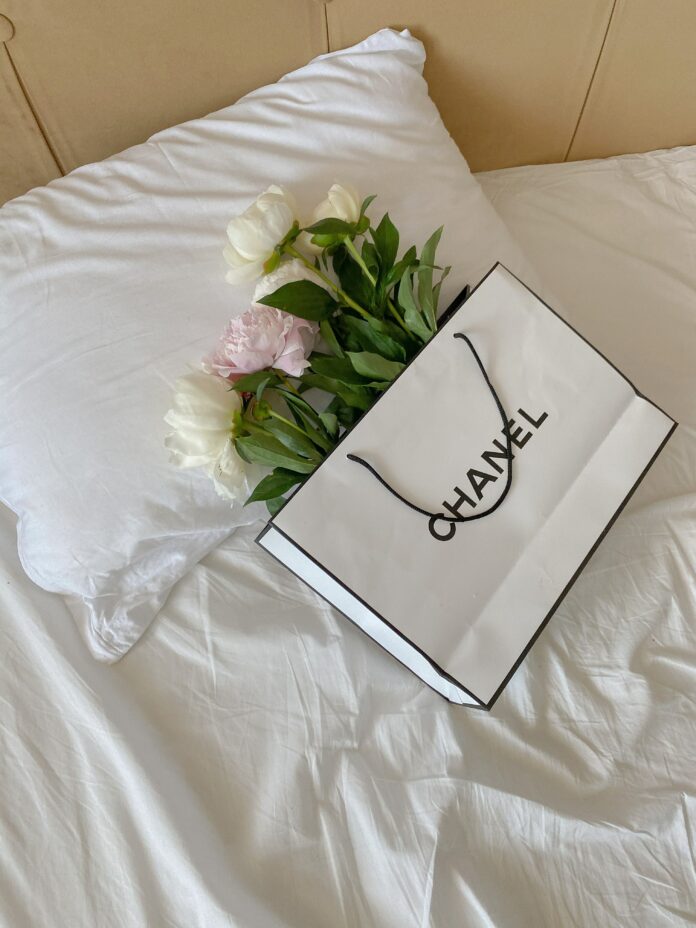 In the world of fashion, trends can either stay or go, but one that has been around for years is logomania. 2023 has seen this beloved craze slip into a distant memory with the new "it" girl era forging the way for the world of quiet luxury. The once dominant logomania craze, where brand names were emblazoned across garments and designer labels were printed across everything, has faded away, giving new appreciation for pure subtlety. Enter "quiet luxury", where buyers are looking for class, sophistication and are ditching the need for displays of brand recognition.
Gucci, YSL, Balenciaga, you name it, they've done it. Logomania was their baby and booming since the 90s they've excelled in churning out monogram prints that scream who they are – But not anymore. The decline in logo mania over the last few months has been due to the world of uber-luxury, imprinting on individuals who want to be quieter in their approach. Massive logos that splashed across a T-shirt or a bag, where brand recognition was everyone's cup of tea has faded into a Hérmes world, or better – the Sofia Richie approach.
Who is Sofia Richie?
If you're wondering who Sofia Richie is, then quiet luxury isn't for you. Whilst last month many of you were learning the new craze of quiet luxury via Sofia Richie's lavish wedding ceremony that emblazoned across the internet, others were catching up on their favorite Australian celebrity chefs with MasterChef Australia's finale 2023. We're all different, and that's okay.
Lionel Richies daughter, Sofia Richie Grainge has been the IT girl of this trend for some time, but her wedding looks are what catapulted her into her own phenomenon. Her style incorporates Chanel subtly and adds to the neutral, toned-down monochromes that this trend knows and loves. Whilst many can emulate this trend on a budget, the ultra-rich like Sofia are dropping hundreds, to thousands of dollars on a plain T, that can be purchased for a fraction by most. Brands like the Row, Brunello Cucinelli are ones that coincide with this "quiet luxury" and make up Sofia's wonderful closet.
All you have to do is login to Tik Tok and you'll be inundated with Sofia Richie's "quiet luxury makeup" or "quiet luxury fashion" trending everywhere on you for you page. Where subtlety and simpleness are key, it's a trend that anyone and everyone can turn their hand at.
According to Google Trends data, the term 'quiet luxury' has exploded over this last year by 614%, meaning that there is no stopping this sensational trend. The trend, also known as "stealth wealth," is the way a financial elite celebrity or individual wears expensive and unrecognizable clothing, in a simple manner. Only recognizable by fellow rich individuals, this trend is being sought out by everyone; even with the… cheaper alternatives.
High quality, plain garments are what makes this theme who it is, and pieces that whisper money shout it from the rooftops more than a long-lost logomania hoodie from 2020. The shift emphasizes craftsmanship at its core, with attention to detail and timeless design beating its branding. While many are still used to branded hoodies and emblazoned bags, the "quiet luxury" trend seekers are looking for dupes of the infamous Hermes Birkin, Chanel ballet pumps, and many other unbranded, yet branded designer items. Think the pricier the better, and you've hit this trend's nail on the head.
The role of social media
It's no wonder that this trend has been catapulted into the limelight due to the likes of this infamous IT girl along with social media to share about it. The paradigm shift from logomania to quiet luxury was only made possible due to the role of social media and influencers promoting said trend, and video footage being shared across the internet. This growing movement has forced brands to change their stance on the world of fashion and create products that cater to the needs and requirements of this new era.
As we move forward, it is evident that the fashion world is finally looking for pure craftsmanship and quality in their garments, and the future of fashion will form a basis of this. The days of the 1800s where men and women oozed elegance is one step closer to reality, as it seems the barbaric logomania and 'athleisure' tracksuit themes are slowly slipping out of reach. When Covid-19 came in 2019, it was the new-era of tracksuit wearing leisurewear, which is a far stretch from today's world, where a white sweater is what makes your wardrobe 'fashionable'. This emulates that a trend really does come and go, and it will be interesting to see how long this one can stay around, and if the world really is changing for the better.