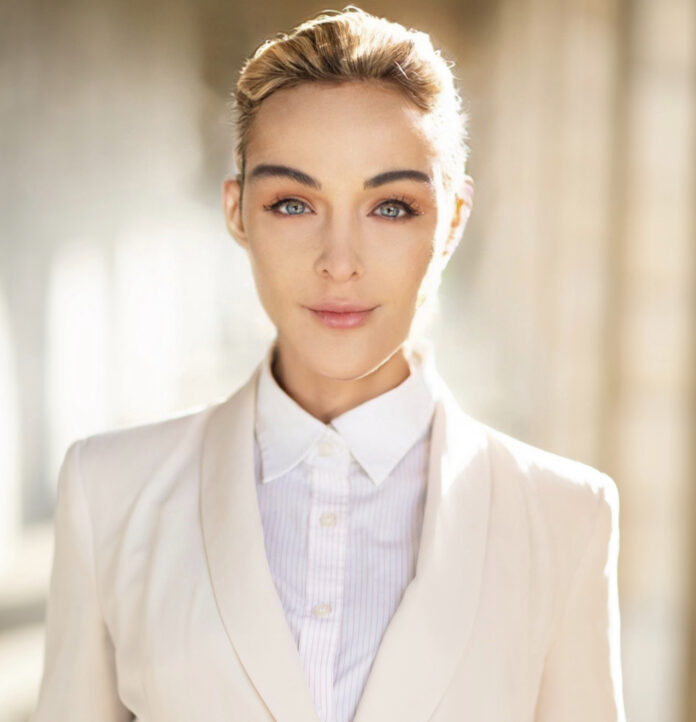 Thesy Surface is a famous Hollywood actress who played Margaret McPoyle on TV in a show called "It's Always Sunny in Philadelphia" from 2006 to 2016. Even though most people remember her as the character with a unibrow who licks her lips a lot, she's pretty.
She was born in Chicago, USA, but spent much of her childhood in London. She's also been in other movies like "Burying the Ex" in 2008 and "Crackpot" in 2006.
She was born in Chicago.
Thesy was born in Chicago, Illinois, USA. But her exact birthday and age are a bit of a mystery because she hasn't told anyone the year she was born.
Thesy Surface is beautiful in real life.
People long thought Thesy Surface looked ugly because of her role as Margaret McPoyle in "It's Always Sunny in Philadelphia" (2006). But when she's not playing that character and stops licking her lips all the time, she's very attractive and beautiful.
She's a Dancer Too
Besides acting, this talented American also knows how to dance well. As people have said, she puts on dance shows in Los Angeles and even dances at different places in California.
Surface Decided to Act in High School
Thesy started wanting to act when she was in high school. She went to a school called Godolphin & Latymer, and she got to be in lots of plays while she was there. She even did plays at festivals in London and Edinburgh, which is pretty cool.
After finishing high school, Surface went to Brown University in the USA, graduating a year earlier than most people. She also did a special acting program at NYU's Tisch School Of Arts before becoming a professional actor.
Besides acting, Thesy also has her own video blog and special website called "Beneath the Surface." On this blog, she writes stuff and puts up videos and pictures of many different things and people. She's been doing this blog thing since way back in 2006. Also, Thesy loves to read and write. Her favourite book ever is "The Count Of Monte Cristo."
She can speak more than one language
That's pretty cool because not a lot of people can do that, especially in a place where most folks speak just one language. In 2022, she began learning Russian at the Russian Language Centre in London. She already knows English and German well, too.
An Online Stalker harassed the Actress
The actress had a bad experience in 2011 when someone online bothered her a lot. This person was sending mean emails with pictures and bad words. They even sent dirty pictures and lots of nasty emails. The police got involved and found out who this person was by checking their computer and email information.
She used to act more
But now she's doing more writing. Thesy Surface said in 2013 that she's really into screenwriting these days. She wants to get really good at it and hopes it will lead her to better opportunities so she doesn't have to compete with lots of other girls for just a few lines in a show.
Some Quiz
Is She Married?
The actress doesn't seem to have a boyfriend or girlfriend right now. And it doesn't look like she has any kids, either. She usually goes to events by herself, but this might change.
How Much Money Does She Have?
People have different opinions about how much money Surface has. But she likely has around $1.5 million or more. She's made her money from being a writer and actress, and making videos on her blog.