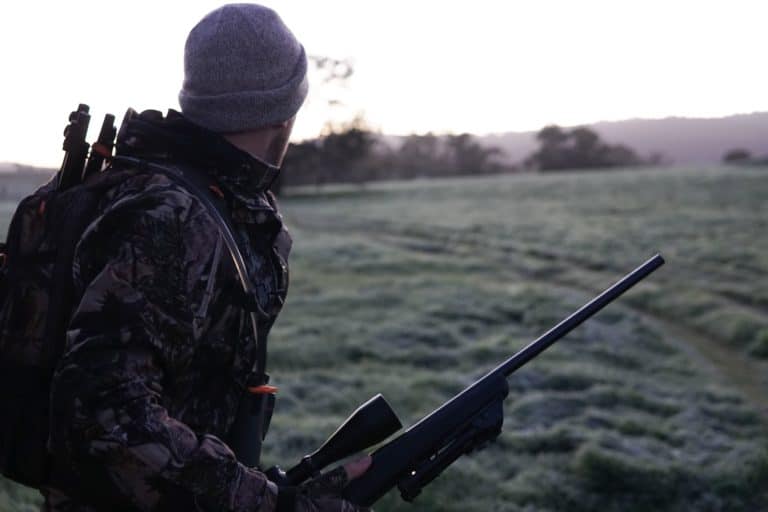 Finding gifts is probably the most difficult task in the world; after all, it is tough to keep in mind the choice preferences of the person you are gifting. Well talking about best gifts for hunters, it may be confusing to gift either a rifle, shotgun, or bo for a hunter. But choosing the best gift for hunters is not as complicated as you think. Give this article a read, and you'll know. Stay tuned.
Tips for choosing the Best gifts for hunters
The tips for choosing a gift for a hunter can be slightly different from choosing a gift for other people. This is due to many factors. You can gift your hunter a pair of new binoculars if you always find them complaining about their old ones getting fogged up. If you are looking for a gift for a duck hunter, a pair of waterproof boots can be the best gift for them. If the hunter likes to process wild meat at home, then a new smoker would make the best gift for them.
A rangefinder can be the ideal gift option if you have a new friend to hunt. Rangefinders are specifically meant for new hunters who have difficulty judging distances.
If your hunter is a woman, nothing except the clothes changes; everything remains the same. But you can gift a woman hunter some camo hunting clothing. We are sure they're going to love it.
There is a wide range of items that you can gift to hunters. Stay tuned, and we'll tell you about some amazing gift options for hunters under $25.
7 Best Gifts for Hunters
Primos Bloodhunter HD Blood Trailing Light
For hunters who like to hunt in dark afternoons and evenings, a Blood trailing light makes the best gift option. A blood trailing light will help them locate animals in the dark or the forests with thick cover. The Trailing Light comes with 600-lumen CREE XM LEDs featuing an optical filter that reduces the visibility of certain colors focusing on the visibility of blood. This specialized blood trailing light is one of the best gifts for hunters in 2022.
ALPS OutdoorZ Grand Slam Turkey Vest
If your turkey hunter needs an upgraded vest, nothing can be better than gifting them the ALPS OutdoorZ Grand Slam Turkey Vest. Designed in partnership with the national wild turkey federation, this vest comes with a kickstand backset frame that lets the hunter set up almost anywhere and remain as comfortable as possible. It is well padded, fully adjustable, and has several pockets for hunting calls, shotshells, water, snack, etc.; with all these amazing features, this one makes itself one of the best gifts for hunters.
Petzl Tactikka +RGB Headlamp for Hunting
If your bunter friend loves to hunt in the dark, a headlamp could do wonders for them. The primary purpose of a headlamp is to spot animals in the dark and prevent you from rushing into them. The Petzl Tactikka +RGB Headlamp for Hunting has three colored lights that are green, red, and blue, that won't spook animals in the dark. It is easy to use and offers great quality and durability.
Scent Crusher Ozone Go Max
Do you want to get rid of smelly vehicles on your way back from hunting, then this can be the perfect gift idea. The scent crusher ozone goes max plugs into your vehicle very easily and gets rid of not even scents that humans can smell but also the ones that animals can. This one makes the best gift for hunters who love fishing.
Cabela's Hybrid Binocular Harness
A binocular harness is an ideal gift for someone who keeps losing things. This harness will help them keep their binoculars safe and in place. If you want a gift for a hunter ubnder$25, there's nothing better than this binocular harness. Give it a try, and you'll love it.
Wildgame Innovations Trophy Tape
Most bunters dont think about scoring their bucks, but scoring can be quite informative. If your hunter friend to doesnt score his bucks, get him this wild game innovations trophy tape. It is a one-time use scoring tape that lets even newbies score their bucks accurately and effectively.
The Rackulator
If you want to give your hunter something more useful than just a one-time use scoring tape, then a rackulator can be the best gift for hunters. This device lets the hunter score enormous amounts of scores. Its handy, durable, fast, and reliable. Give it a chance, and you'll know.
L.L.Bean Zip Hunter's Tote Bag
The best thing about this hunter's tote bag from L.L Bean is its color and quality. I mean, no hunter on the earth doesn't appreciate camo print. A hunter's tote bag is one of the best gifts for hunters as they tend to carry a lot of stuff that can't fit in the pockets of jackets or harnesses. The bag is very durable and can hold upto 12 gauge of ammo or just cold weather hats or hunting gloves. The bag is also good for storing snacks and water bottles.
Midland GXT1050VP4 36-Mile Two-Way Radio Pack
Commonly known as walkie-talkies, this two-way radio lets hunters communicate with each other in the woods, where communication via phone gets impossible due to poor signal. They can make hunting together more effective and good for safety and emergency purposes. If you and your hunter friend hunt together often, then this Midland GXT1050VP4 36-Mile Two-Way Radio Pack is the best gift.
Gifting isn't as hard as you think it is; you need t to explore some ideas and have the best gifts for your loved ones right in place. Gifts for hunters vary from their type to the taste of your hunter, the best gifts for hunters are the ones that they will use. Avoid gifting such things that are of no use to anybody; whenever the person uses that thing, they'll be reminded of your kindness and intelligence in choosing gifts.
We hope you liked this article on the best gifts for hunters and are now ready to gift good stuff to your loved ones. Let us know how you liked the article in the comments below. Until then
Happy gifting