The balayage hair extensions is a game-changer in the fashion world. No longer do you have to sit, your head fully covered with foil, for what generally felt like an eternity only to end up with stripy hair. It's relatively easy to fall in love with balayage. That said, balayage clip-in hair extensions have taken the red carpet by a storm.
Typically, this hair technique is accomplished by hand-paint highlights. That's how the balayage gives your hair a more natural sun-kissed look. And that's not all! You can also get blonde hair extensions that are very different from the ombre hair extensions.
In this article today, we are going to discuss the top 5 popular balayage hair extensions. If you want to create a more natural finish to your hairstyle and still rock that cocktail party, then you've come to the right place. So, without further ado, let's get started!
Top 5 Popular Balayage hair extensions
1. BELLAMI Balayage Dark Brown/ Chestnut Brown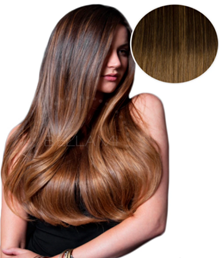 This Balayage hair extensions is available on BELLAMI. With the Balayage Dark Brown/ Chestnut Brown hair extensions, you can finally rock that silhouette dress and be confident. This hair brings out your eyes and will stand out from the rest. The Balayage Dark Brown/ Chestnut Brown is a favorite among most celebrity red carpet fashion styles, including Selena Gomez. The best part about it is that it's an ideal alternative to black hair extensions.
2. Luxy Hair Natural Blonde Balayage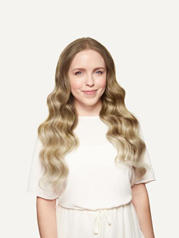 The Natural Blonde Balayage is available on Luxy Hair. This balayage color is base blended with platinum blonde highlights. There's a distinct difference between ombre and balayage. This particular Natural Blonde Balayage extensions has an elegant touch to it that's worth your time. More importantly, it blends well with any cool ash hair.
3. Zala Chestnut/Dirty Blonde Balayage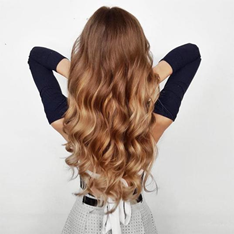 The Chestnut/Dirty Blonde Balayage is available on several online platforms, including Zala. If you feel your warm brown looks a little flat, you should go for subtle blonde tones such as the dirty blonde. This hair extension might be a few shades lighter than your hair, but it's what you need. That's because the Chestnut/Dirty Blonde Balayage will help enhance your current color and give your hair a new lease on life.
4. Glam Seamless Bahamian Balayage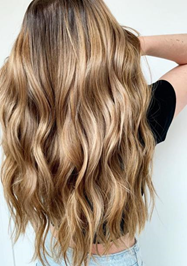 Who said you couldn't wear blonde hair extensions? This Bahamian Balayage blends seamlessly with any rich golden color. The Bahamian Balayage is available on GlamSeamless. If you have black eyes and would like to spice up your hairdo, this is the perfect balayage blonde extensions. The Bahamian Balayage will give you a rich, stunning, monotone look.
5. MHOT Balayage Mochachino Brown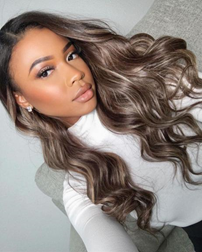 Lastly is the Balayage Mochachino Brown. You can find this hair extensions on MHOT. This hair extensions has a subtle feel to it, and it could easily blend well with your eyes. That's because the Balayage Mochachino Brown will stand out between your rich roots, giving you that flawless color blend and blonde highlights. More importantly, it blends well with any black hair.