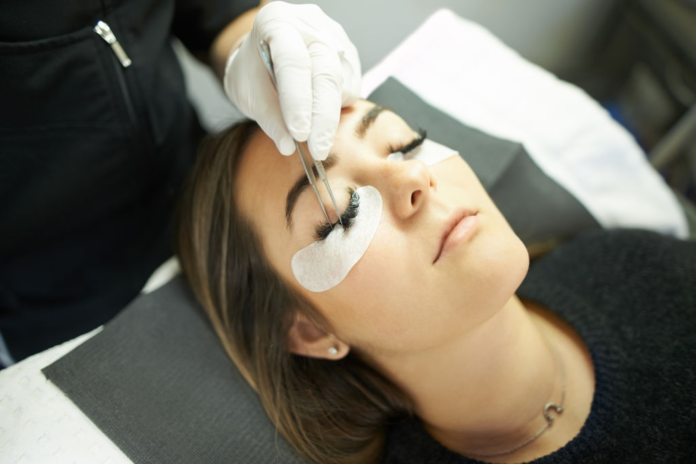 You carry your baby on your hip while you're preparing breakfast for your kindergartner. The husband is taking five thousand hours to look for his pair of socks, and you still have to feed the dog, take a shower, and meet your client within an hour.
Can you relate to this scenario? If you're one of those supermoms out there who are busy juggling a hundred and one million things, do you still have time to prettify yourself?
From getting the best eyelash extensions to zipping through your make-up routine, busy moms can still look good with the following time-saving beauty hacks.
Beauty Bets for the Busy Bee
Being busy shouldn't be an excuse to neglect yourself. So many mommies out there are conquering the world and they still make sure to find time to care not only for their families, but more importantly, for their own mind, body, and spirit.
They say that you cannot pour from an empty cup, so it is essential that you carve out even just pocket moments to attend to your own needs. Whether it is going to the salon for your monthly hair treatment, bonding with your girlfriends at the spa for even just an hour or two, or simply getting a 30-minute soak in the bath, these can already do wonders for your well-being. Doing some self-care activities can recharge you so you can keep going for as long as you need to.
Being beautiful must come from the inside, and when you feel good, then you can also look good. Here are some time-saving beauty tips that you can master so you can continue being the superwoman that you are:
1.        Get Professional Dental Services
Do you want to keep smiling brightly amidst all the chaos? Do so by going to a reputable dental clinic and getting professional teeth whitening done.
Don't rely on DIY teeth whitening hacks as you are unsure if those really work. What is more worrisome is that those may even lead to adverse reactions such as getting allergies or the like. It is better to just spare some time to go to a professional dental practitioner to make your teeth whiter and brighter.
At the same time, your dentist can also do a routine check while you're at the clinic. This way, you can prevent other dental ailments and protect your teeth and gums, saving you time, effort, and money in the long run.
2.        Bet on the Best Eyelash Extensions
If you still want to flutter your eyelashes as prettily as you can, then you can go to your trusty salon and get the best eyelash extensions there are. This way, you don't need to spend hours doing your eye-makeup or risk hurting your eyelids while trying to curl your lashes in a hurry.
With premium eyelash extensions, you can drastically cut downtime doing your makeup. Feel free to take a nap, go swimming, enjoy the sauna, or sweat without worrying over smudged mascara. You only need to go in for about an hour or so and you can enjoy natural, full, or glamorous sets of eyelashes for around three weeks.
3.        Maintain Your Best Mane
Whether you want to sashay down the supermarket aisle with a full head of curly locks or look effortlessly pretty with your messy bun, you can still sport healthy hair without pouring hours into maintaining it.
You can use dry shampoo if you don't have time to wash your hair before going out, or to make things simple, go for a classic cut. Ask your hairstylist for the best salon packages that include the most ideal haircut that will fit your face and lifestyle. Whether it's a wash-and-wear layered bob or a chic and shaggy medium cut, you can still hair-flip your way to a great day.
You can also braid your hair the night before and wake up with sexy waves or tousled curls.
4.        Use Multi-tasking Products
Since you don't have all the time in the world to go through a 10-step beauty regimen, you can look for products that already give you a combination of features.
For example, opt for an all-in-one moisturizer that can also act as a sunblock. Or perhaps you can choose the shampoo and conditioner combo bottle to save time when washing your hair. There are also body creams that have both exfoliation and moisturizing properties so you can cut down on shower time.
5.        Put Importance on Skincare
Having great skin also reduces the time that you have to primp yourself up. When you already have soft, glowing skin, you don't have to go to great lengths to cover up areas with pounds of foundation or layer it with creams and powders.
Make sure that you cleanse, tone, and moisturize daily. Practice good hygiene, hydrate with good ol' plain water, and get enough sleep. You should also try to squeeze in at least 30 minutes of moderate physical activity a day. Even if you're busy, you should still see to it that you eat a balanced and healthy diet. You can now search for easy to prepare recipes online.
Take Time to Value Yourself
The world can be a crazy place, but you can choose not to live at such a frenetic pace. Even if situations may force you to be on your toes most of the time, you should still look for opportunities where you can take time to slow down and breathe.
Beauty comes from within, and when you take time to value yourself, you will also feel better about yourself. This inner peace and joy will emanate from deep inside you and envelope you in a beautiful glow.
AUTHOR BIO
Hillary Kozma is the Owner/Managing Director/Creative Director of Kozma & Kozma Salon. Having built the foundation of her skills with an apprenticeship under a direct protege of Vidal Sassoon, Hillary and her husband opened Glow American Salon in Qatar in 2007 before expanding to Dubai as Kozma & Kozma in 2016. Hillary is hailed by the media as a "pioneer in her field" for introducing new talents, concepts, philosophies, and techniques to the Middle East.