Whether your plans lead you to work, date night or a weekend music festival, there's just something about the summertime that makes everything feel happier and more relaxed. With so many fun and exciting things to look forward to this season, you certainly shouldn't sweat over picking the right outfit.
From cute swimsuits to bold maxi dresses, here are 12 OOTD tips for every occasion so you'll be prepared for wherever the summer sunshine takes you.
What to Wear to Work
Even though it's not uncommon for people to save up their vacation time for the summer months, the unfortunate truth is that you will probably have to spend at least some of your days in the office this season. Thankfully, you can generally get away with lighter, less structured fabrics during the warmer months–but to avoid looking like you're beach bound instead of behind your desk, take steps to dress up your summer staples.
Maxi dresses look poised and professional when balanced by block heels and a structured tote.
Maxi dresses are breezy and comfortable to wear and give off carefree vibes. Sweet patterns like pastel florals or bold prints like leopard are equally appropriate for the office, but be sure to pick an option with thick straps or sleeves to avoid looking like you're wearing a cover-up.
Pair crisp, white jeans with a summer sweater and pointy flats for a look that's tasteful enough for team meetings.
While this outfit is on the more casual side, it certainly works for a summer workday. To tie the look together, style your hair into loose waves, add a swipe of punchy pink lipstick and put on your favorite flats.
Have fun with colors and patterns to bring a little bit of the outside in.
If you have to be at your desk on a beautiful day, why not try to bring a little outfit inspiration from where you want to be instead of where you haaave to be? A sweet polka dot midi skirt or candy striped romper are peppy and bright, but not too over the top for the office as long as you keep your accessories to a minimum.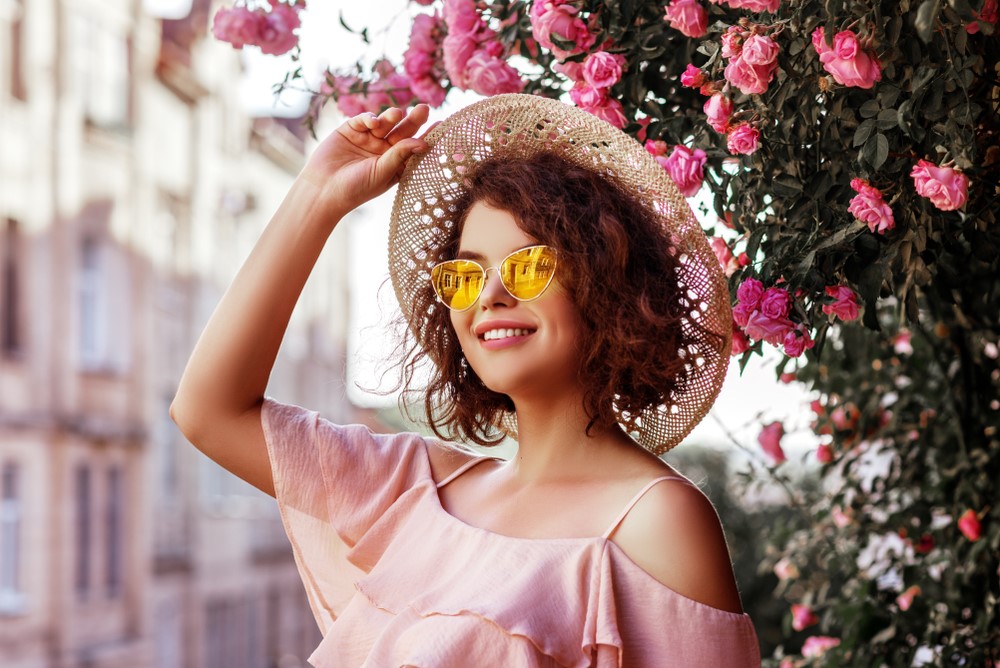 What to Wear for Play
Summer is the season for music festivals, outdoor concerts, barbecues and block parties. It's also the perfect excuse to get a little extra playful with your wardrobe. Bring on the bronzer and the body glitter, and you're ready for a day of play!
Style a ruffled top with a pair of short shorts for a cute and youthful look.
Nothing feels as fun for summer as a flirty ruffled top! Pair a cropped version with high-waisted shorts and a pair of strappy sandals you're comfortable walking around in. Tie your hair back into a high, voluminous ponytail for drama.
A denim overall dress becomes instantly festival-ready in a shade of soothing sage.
An overall dress is a convenient option for outdoor activities as it'll keep you feeling–and looking–super cool. Style one with a pair of high top sneakers, two loose braids and maybe a little flower crown.
What to Wear to the Beach
Salty air, a cool breeze on your face, time to read a good book while the waves crash against the shore…beach days are truly the best days! No matter what cute swimsuits or cover-ups you've chosen for the occasion, just don't forget to bring along your towel and your sunscreen, too.
Tie a printed sarong around your bikini bottoms for a sultry look.
Cute two-piece swimsuits will probably never go out of style, and on a super hot day, odds are you'll want to cover yours up as little as possible. As long as you're not headed out to dinner right afterward, a lightweight sarong and slip-on sandals are all you really need.
Give off "borrowed from my boyfriend" vibes in an oversized button-down shirt.
An oversized button-down is super flattering and easy to roll up into your beach bag. Pick one with a feminine cut, but that's loose enough you can pull it over your head. Complete the look with a pair of platform sandals and a wide-brimmed hat.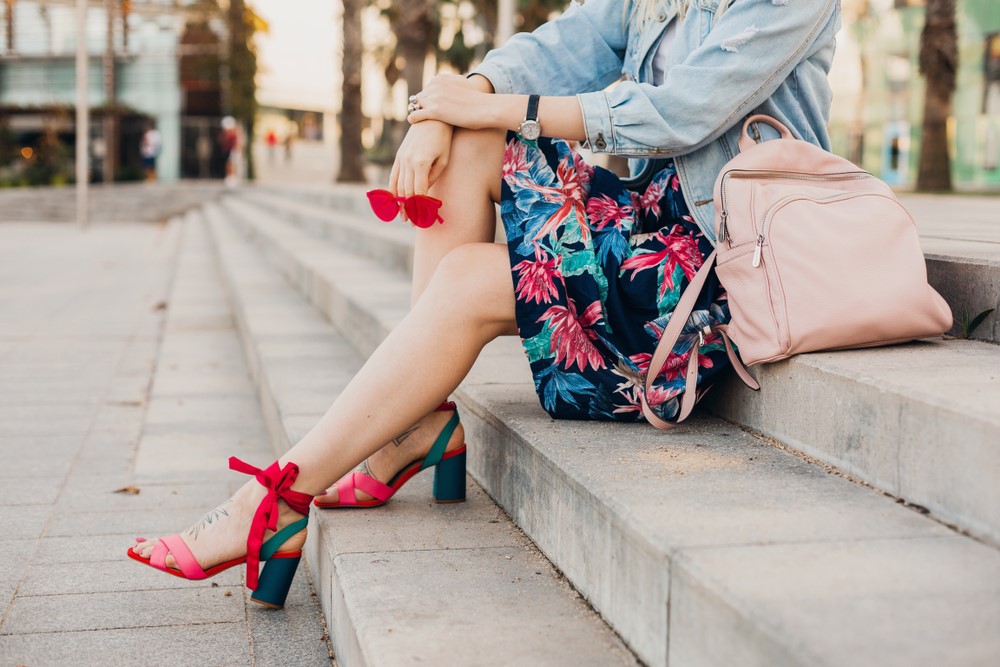 What to Wear for a Night Out
Whether you're headed out for a romantic date or enjoying a fabulous girls' night with your besties, balmy summer evenings are for bold colors and breezy fabrics. Experiment with your makeup and jewelry to play off the beautiful golden light of a perfect summer sunset!
Bright jeans add the perfect pop of color to your look.
Whether you opt for a flirty seafoam or show-stopping neon pink, no color is too bold for a big night out! If you choose to wear your pants with a printed top, stick to a more muted pattern that's grounded by black or white.
A wide-leg jumpsuit in a flowy fabric makes an instant outfit!
Jumpsuits can tie your whole look together with minimal effort. Lightweight fabrics and tropical-inspired prints and colors are perfect options for the summertime. Finish the look with beachy waves and a pair of platform sandals. How easy was that?!
Dress up a breezy one-shoulder dress with strappy sandals.
A one-shoulder dress will keep you cool on a sticky summer night. Pull your hair into a chic topknot, add some dangly earrings and step into a pair of strappy sandals to tie it all together.
What to Wear on a Rainy Day
Let's face it–summer days are often super warm and humid, and that can lead to more than a few bouts of rain throughout the season. Fortunately, raindrops don't have to dampen your day. Just be sure to dress for the weather–and pack an umbrella, too!
Pair high-waisted shorts with a lightweight long sleeve shirt to balance your look.
The extra coverage on your arms will warm you up, but the shorts will make sure you don't overheat. Sneakers or rain boots are your best options to keep your feet covered.
A sleek raincoat feels sporty and fresh when styled as an athleisure outfit.
Athleisure looks are still on-trend and are just as perfect for a day full of errands as they are for a trip to the movies with friends. Complete the outfit with leggings and chunky white sneakers.
Keep Cool and Comfy
Summer is a time for enjoying the warm weather with your family and best friends–not for stressing over your outfit choices! More than anything else, the key to killer summer style is to choose pieces that you're most comfortable and confident in. You'll look great because you feel great–and everyone will notice!