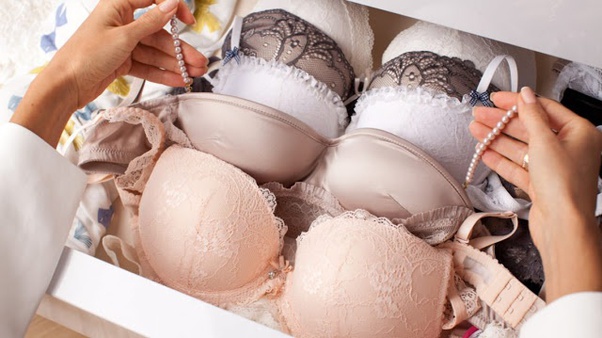 When you consider the different types and styles of bras available, it can sometimes be difficult to know which to opt for. The main thing, when buying and wearing a bra, is to make sure that it fits correctly. Changes in weight, hormones, and even age can alter the size and shape of your body, meaning that a bra that has fit you for years before may now come across as too tight or loose. Once you know your definitive bra size, you can then start looking for styles to suit your needs.
Designer Lingerie
There might come a time where your usual, everyday bras don't seem to fit with the items of clothing you want to wear. This could be due to a date night, anniversary, night out with friends, or even formal work do. Whatever your reason, finding some more up-market items, such as Natori's designer lingerie, can help you to feel that bit classier. Simply picking materials that make you feel more attractive than your usual daily lingerie can go a long way in boosting your self-confidence. On top of this, you might also want to consider the cut and style of your outfit, allowing you to pick a designer set that is unlikely to show straps or panty lines through the materials placed over the top.
Maternity Bras
Following childbirth, your old, underwired bras may not fit right, or help you when it comes to feeding your child. A specialist maternity or nursing bra can also help you to avoid infection or clogged milk ducts, due to not restricting your breasts as much, while still offering support. In addition to aiding your wellbeing, having front-facing shoulder clasps can allow you to quickly feed your child, without needing to fumble around your back, or completely strip off when your baby needs milk.
Sports Bras
Engaging in regular exercise is great for both your physical and mental health. Some women find that they are put off of exercise due to discomfort in their breasts. It is here that a good quality, and well fitting, sports bra can make a big difference. These are generally wider than their standard t-shirt counterparts, but offer support, as well as shock absorbance, to women who want to engage in physical activity. Even some swimwear pieces can come with built-in support, offering a bit more flexibility for women, no matter the type of exercise they wish to partake in.
Making the right bra choice can make a big difference to both your outfit and lifestyle. By ensuring that you have several different types of bras in your underwear drawer, you can be prepared for active and formal days alike, without needing to worry about your appearance or whether they will impede on your ability to meet with success. Regular bra fittings can also help you to make sure you are still purchasing the correct size of bra, which can make a big difference to how much support the item provides.