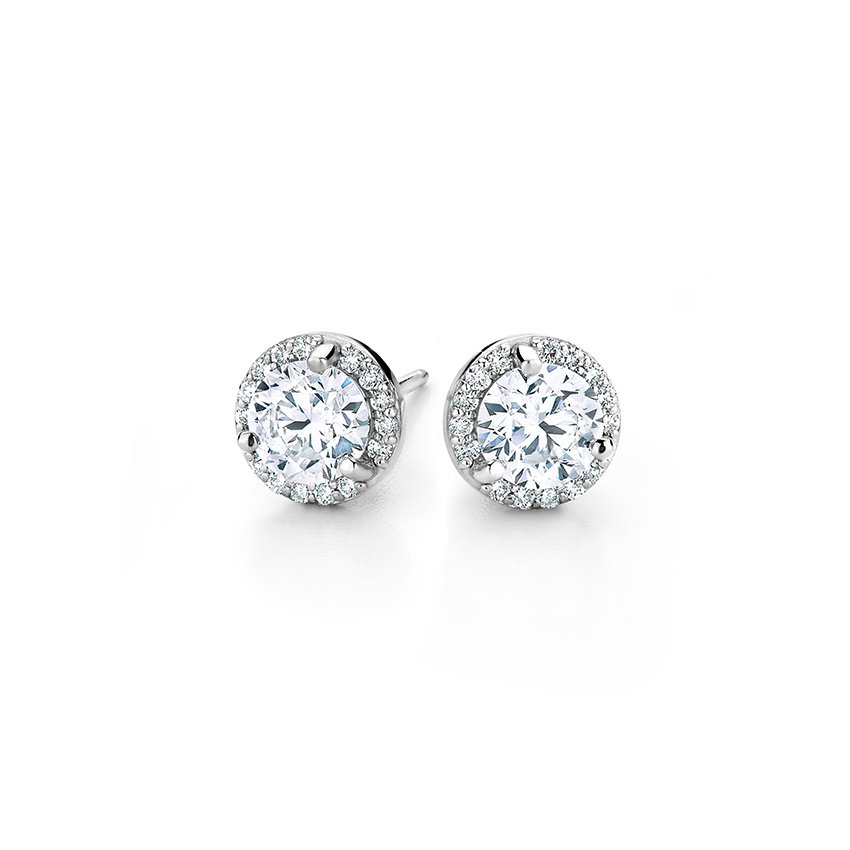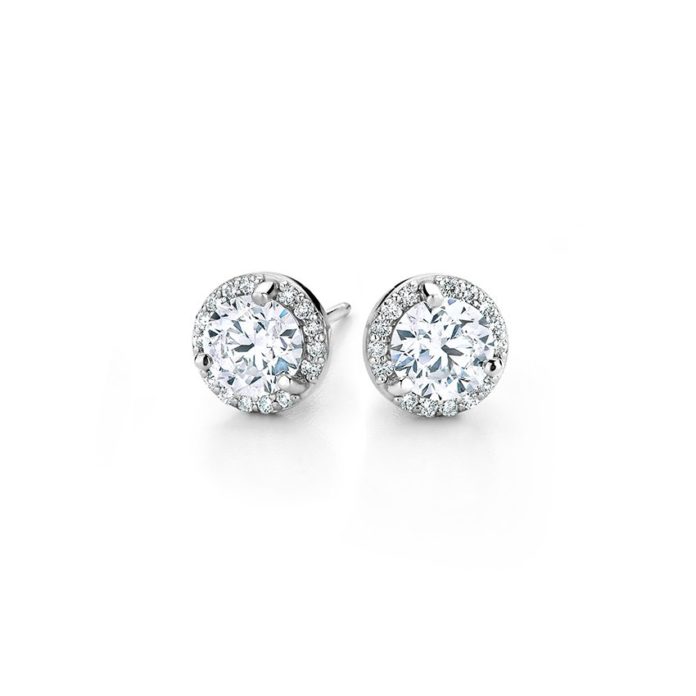 White gold diamond earrings are one of the classy pieces of jewelry on the market. Many use it to reflect their personalities because no matter the collection you choose or what design you wear, gold diamond ornaments never go out of fashion.
White gold diamond earrings dress up a look and add a splash of style to any type of outfit. You will always turn heads if you are spotting diamond studs. It is an elegant accessory and a perfect addition to your jewelry box.
Designers like Georg Jensen are known for their eye-catching diamond earrings with impeccable designs. Diamond lovers consider him as a first choice when they need white gold diamond designs. Designers have collections that feature unique designs where you want magic earrings, aurora style, diamond hope earrings, or some elegant solitaires.
Why White Gold Earrings are Unique
White gold and diamonds will always be a reflection of beauty and radiance. This jewelry looks distinct and not because they are expensive, but because there is no other jewel that matches their elegance, pure sparkle, and simplicity.
They will elegantly accompany any look and color. They go with everything! You can wear them to fancy even and casual gatherings, and they will touch up your personality with elegance. Jewelry designers can beautifully craft white gold diamond earrings to make sure they complement individual styles.
White Gold Diamond Earrings Options
Diamond and White Gold Magic Earrings
Diamond lovers also love white gold. These earrings have a natural and elegant design that makes them really captivating. They have the power to bring life into anything you wear.
These earrings have 18-carat diamonds and white gold. They are quintessentially crafted into the Scandinavian design and is attached to a long chain. They are perfectly crafted to endorse minimalism and perfection.
The collection perfectly represents nature and sensuous shapes, with two diamonds in the earrings being suspended from a white gold thread.
White Gold Magic Earrings
You can easily fall in love with these incredibly-beautiful magic earrings. They are of the most stunning pieces in designer collections. From functionality to designs, these pieces are discreet and quintessential.
They are designed with a curvy look and elongated white gold body to reflect feminism. It also features an 18-carat diamond that will reflect the elegance of both modern and traditional women.
Ear Shape White Gold Diamond Earrings
These earrings are delicate and subtle white gold diamond earrings. As the name suggests, these earrings trace the ear shape. They are designed with a single diamond to give a perfect Scandinavian look.
These earrings reflect an understated elegance because the natural and organic form inspires them. It has a minimalistic design that enhances your beauty and style to make you look unique even in a group of people.
White Gold Pearls and Diamonds
White gold pearls are refined jewelry also designed o symbolize the organic form of nature. It is a simple, cutting edge design, beautifully combined with modern and contemporary style.
It is a small circular ring with an 18-carat diamond attached with beautiful pure white pearls that reflect refined elegance. This fascinating piece will complement all formal attires to make a style statement.
Aurora White Gold Earrings
This piece is a true affirmation of style itself. They feature brilliant-cut diamonds that make them a bold and simple combination. They are also shaped to look like an ear but come in smaller sizes. The diamonds graduate in size to give an illusion of movement.
Aurora white gold earrings with brilliant-cut diamonds are the ultimate luxury. The organic shape and diamond enhance your personality and style.
In Conclusion
When choosing white gold diamond earrings, always put your preference and personal style in mind. However, these earrings are expertly-crafted to ensure simplicity and uniqueness in people. Though they are expensive, they are a worthwhile and elegant addition to any jewelry collection because they will never run out of style.