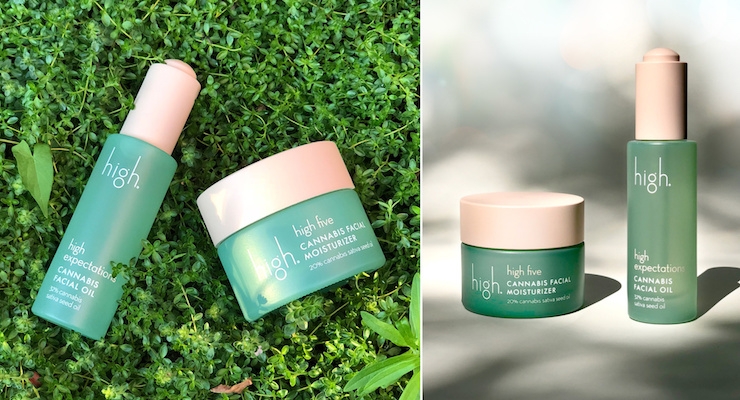 Founded in California by eminent beauty pioneer Melissa Jochim in 2018, High Beauty offers high-powered benefits of cannabis sativa through its vegan skincare products. Nowadays, products related to cannabis skin care are gaining popularity in beauty as well as the fashion industry.
In this regard, Urban Outfitters, which is a renowned multinational retail corporation, has started selling the cannabis skincare products of High Beauty.
Products of High are different from other products in the market. The products of the brand are developed using cannabis, but it does not use THC or CBD. The main focus of High Beauty is on the production of skincare products in an ethical manner; hence, all its products are vegans and naturally farmed.
The products of the brand help in neutralizing the inflammatory response of the skin while balancing with the adaptogens. Moreover, the products also provide antioxidant protection to the skin.
The cannabis skin care products range of High Beauty comprises High Expectations Cannabis Facial Oil and Hive Five Cannabis Facial Moisturizer. The oil includes 32% cannabis sativa oil, and the moisturizer contains 20% oil. Both the products also comprise other plant oils and bioflavonoids.
The stock of Urban Outfitters comprises both the best selling products of High Beauty, including facial moisturizer and facial oil. The products of High Beauty are being sold through online, as well as offline stores of Urban Outfitters. The products are beneficial in soothing inflation induced by stress in order to fight against aging.