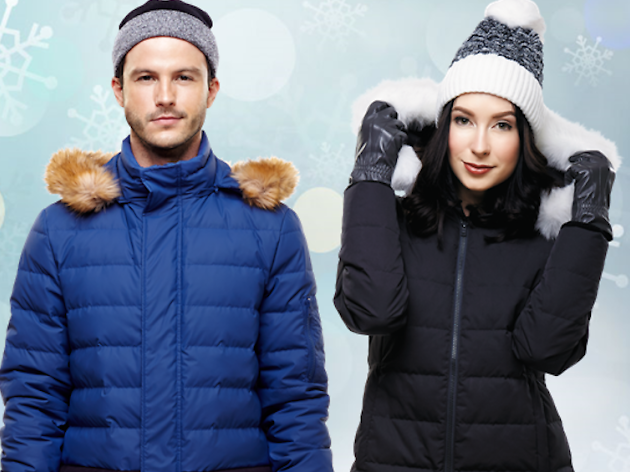 Trying to fill the wardrobes of both you and your partner with warm winter clothes can feel like a mountain of a task at times. However, there are plenty of staples for both him and her you can invest in to create the perfect winter wardrobe. Here are some of the things you should look at.
Coats
If you are to spend money on any part of your outfit in the winter, the coat is a great place to start. Unlike lighter summer jackets, a winter coat should be thick and heavy. While it does not have to be waterproof, you should definitely look for something water-resistant to help keep the cold winter weather off your back.
Wool and tweed are both fantastic options for the fabric of a heavy coat. You will be able to find plenty of coats for women and men who use these heavy materials. With a coat, you should always think about opting for something a little more high-quality so it will perform the way you need it to. You might even decide to opt for a unisex style. Military-style clothes often suit both genders and are perfect for the winter months.
Boots
As well ask keeping your body warm and dry, you should also think about your feet. Wet and cold feet will ruin your mood, especially if they happen at the start of a long day. As with your coats, you should always look to invest money in high-quality boots. They will need to last for several years to get your full money's worth from them. The right pair will be able to keep you going for a matter of years.
You also need to think about the circumstances you will be wearing them in. Dune London has a good range of boots for men which will allow you to choose something a bit more stylish as well as practical. While heeled boots might look nice, they are not always the most practical shoes to wear when the weather is icy. Make sure you have flats in addition to your heeled pair.
Jumpers
Winter means that it is time to get cozy. One of the easiest ways to do so is with a selection of fantastic jumpers. There are jumpers to suit every style and they can be made from a whole range of materials. Invest in a few good-quality ones or head to a charity shop to pick up some pre-loved ones at a fraction of their original cost. Thick jumpers never go out of style so you should be able to pick up some amazing options which are sure to become an integral part of your wardrobe.
You also can't forget about Christmas jumpers. His and hers Christmas jumpers have been incredibly popular for the last few years. It is a cute way to celebrate Christmas together as a couple. There are many out there for you to buy from stylish to jokingly ugly so think about making this a fun tradition for you to celebrate together each Christmas.
Finding winter staples can be difficult. You need to make sure that you find clothes that are going to keep the cold out without sacrificing on style in any way. Make sure you leave plenty of time to search for exactly the right thing; you don't want to buy something blindly only to find out that it isn't very good quality. Start building your wardrobe of winter staples for you and your partner as soon as possible so you are ready for whatever winter throws at you!