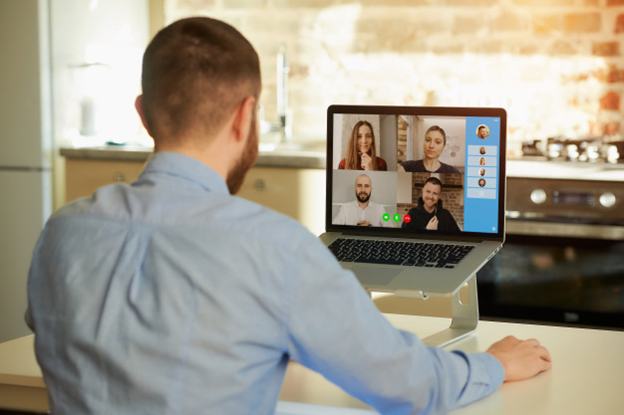 Maybe this has happened to you before. You wake up, roll out of bed and crack open your laptop, only to find a message from a co-worker: Zoom meeting, immediately. Still hazy from sleep and without the time to set up your space, you log into the meeting, hit "start video," and are horrified at what you find. Your background is cluttered, your clothes are drab, and the lighting makes you look like a zombie.
It's happened to almost everyone. Luckily, there are ways you can prepare so that it doesn't happen next time.
Especially during this pandemic, as everyone adapts to working from home, it's smart to stay ahead of the curve and learn how to put your best foot forward on Zoom. To help, this article has compiled four of the top style tips – for you and your workspace – for your next video meeting.
Strike a Balance Between Comfort and Style with Merino Wool
If you sense there will be an early morning meeting tomorrow, lay out your clothes ahead of time. Since you're working from home, it's perfectly reasonable to prioritize your comfort, but you also want to look good. To strike the right balance, go with merino wool button-downs and sweaters.
They look fantastic. But, more importantly, they feel fantastic. Because merino wool is comprised of very fine fibres, it is incredibly soft, sweat-wicking, insulating and odour-resistant. In short, it's the perfect material for your at-home semi-formal wear. Learn more about the wonder fabric in this ultimate guide to merino wool and grab yourself a few items before the next Zoom meeting.
Include Pops of Colour to Stand Out
Web cameras – especially built-in cams on laptops – don't do a great job picking up nuances in colour and shade. If you are wearing variations on dark attire, chances are the camera will pick it up as a drab mixture of browns and blacks.
To offset this, include pops of vibrant colour in your outfit. There's no need to go overboard (you don't a full lime-green suit to stand out!). Just choose a couple of lighter elements, like a light blue merino button-down or even a white t-shirt.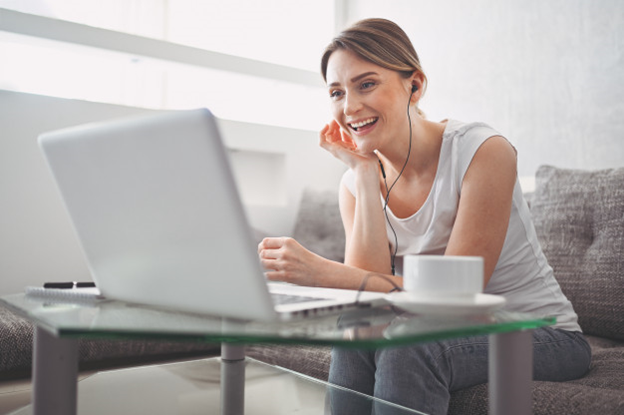 Declutter Your Background
With your outfit chosen and ready, turn your attention to space and lighting. To start, remove any excess visual clutter from your frame. Visual clutter, in the form of background bric-a-brac, dirty dishes, papers, books, etc., can be distracting for others. They can also convey unprofessionalism. It's better to stick with a clear, relatively neutral backdrop like a wall or minimally decorated room.
Optimize Your Lighting and Angles Before You "Start Video"
Before you "start video," check to make sure your lighting and angles are working. Don't rely on your laptop's blue light as your primary lighting – it can create an eerie, ghostly look that's never flattering. Instead, choose the soft top-light of a ceiling fixture or, better yet, natural light from a window. As for angles, anything relatively straight-on should work well. Just don't up-angle too much, or your co-workers will end up talking to your chin!
Once you have set up your space and outfit in a way that looks good to you, you will never again have to suffer the embarrassment of a caught-off-guard video meeting.