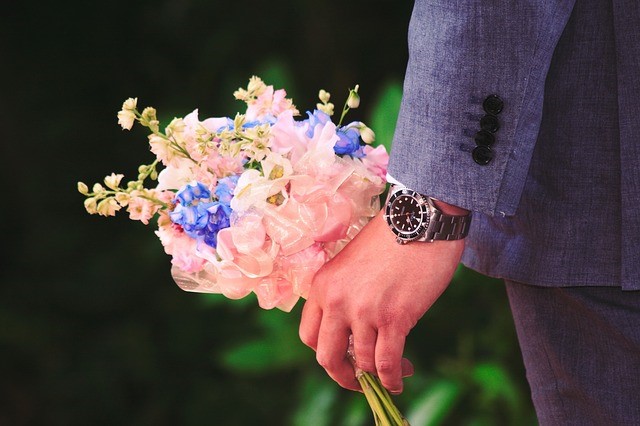 Image Source: https://pixabay.com/en/bouquet-flowers-purple-rose-man-690657/
Spring is one of the most popular times to have a wedding. The weather is balmy, yet not too hot, and all the flowers make a natural romantic setting wherever we look. Besides, spring is a good reason for arranging the most memorable weddings. This doesn't mean that a spring wedding is any easier. Whether it's a casual event or a formal one, a wedding in spring needs some careful planning.
Want to organize your big day perfectly but not sure how to make your spring wedding as perfect as you dreamt of?
The following tips will help you out.
Decide the Colors
Spring weddings are immensely easy yet tricky when it comes to the color palette. There's so much to choose from, which can be both a positive and a negative factor. Nevertheless, make sure the color options are something that can work with most of the guests. The traditional shades are yellow, pink, and green varieties, but you can also experiment with some deep oranges and reds.
If you want a more toned-down look, try out combinations of ivory, brown, and sage. A few pops of brightness with red flowers will hopefully enable you to pull off the perfect spring look! Don't worry about finding the formal dresses to go with these hues, as you can easily get the bridesmaid dresses and plus size wedding gown from Azazie.
Bring Healthy Food Into The Tradition
It might have been a tradition to gorge on unhealthy foods on special events, but healthy meals are now trending. Spring is an especially fun time to offer snacks and meals including lots of fresh fruit, steamed vegetables, salads, and refreshing juices. For the main course, a grilled chicken or fish filet can be an amazing choice. The dessert can again be on the light side, such as a cheesecake with a fruit topping, fresh strawberries with cream, or lemon meringue.
If you play your cards right, the dessert might even match the decorations! In any case, keeping it light, airy, and as healthy as possible is the way to go with a spring wedding menu.
Choose The Flowers According To The Weather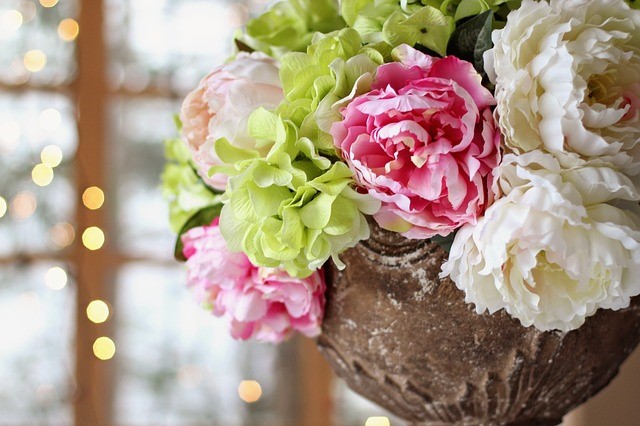 Image Source: https://pixabay.com/en/peonies-hydrangeas-nature-spring-2044874/
The best flowers for a spring wedding should be seasonal ones. Luckily, there will be several options this time of year, with some examples including hyacinths, roses, daisies, lilies, tulips, and much more. Check with some local florists for the best options. You can even mix up some varieties in order to make gorgeous and unique centerpieces.
Keep it Outside
When you're having a wedding in spring, it seems a waste of that beautiful weather to hold the ceremony and/or reception indoors. In the fresh air, you're bound to have a more open, relaxed, and even exotic atmosphere. As long as everyone dresses for the weather, they'll be sure to enjoy themselves more at an outdoor wedding.
You can make things easier during an outdoor event by making small tweaks in the program. This could include having actual growing flowers for the décor instead of cut or fake varieties. Loop fairy lights in the shrubs and trees if the event is going to be in the later hours. They'll create a magical effect. Finally, you can cut down on the number of items to carry by having the option to help with the honeymoon as a wedding gift.
Expect The Logical Fashion
Since this is a spring wedding we're talking about, you should advise the guests to dress accordingly. Pastel shades and vibrant colors are welcome, but everyone should also have a wrap or coat of sorts if you're having the wedding out of doors. Breathable materials should also be in full force, so encourage cotton suits and stay away from polyester or wool.