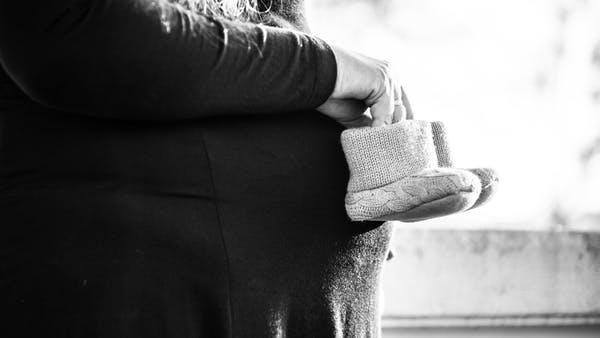 Are you looking for the best baby announcement ideas? well, you will be thankful that we are here for the rescue.
For couples planning to start a family, no other good news can be better than hearing the "I am pregnant!" announcement.
Well, the time for the pregnancy announcement completely depends upon the audience. For obvious reasons, your partner is the first person to share this moment of happiness with you followed by close friends and family.
Since this is a very huge announcement to be made, why not reveal this big news with a boom. To help you plan your baby announcement in a unique way, we have listed below the best baby announcement ideas.
Along with listing the cute ways to announce pregnancy, we have covered all of your other doubts about this big reveal in the article. So, read along.
When to announce pregnancy?
We know you can't wait to share this amazing news with your loved ones, but the perfect time to announce a newborn's arrival depends completely on your relationship with the person.
Though it's never a bad time to share the good news, however, most women prefer to make the announcement after 14 weeks, the main reason being the decrease in the possibility of miscarriage. This timespan also gives women enough time to prepare mentally and emotionally before the big reveal.
Read More- 15 FOODS TO STRICTLY AVOID DURING PREGNANCY
How to announce the pregnancy?
Well, this section contains what you've been desperately looking for, a few of the best baby reveal ideas. The way of announcing the pregnancy completely depends upon whom you are making the announcement to, so to make the announcement planning easier for you, we have categorized the whole list of cute pregnancy announcements into different categories based upon whom you want to make this big reveal to:
Pregnancy announcement to your partner:
If your partner is always the first person to share this moment of joy with you, then why not surprise him in a new way using any of the below-listed babies reveal ideas:
Using customized tees:
Well, for this you can put a customized ''DAD' or 'Dad to be' printed t-shirt alongside your partner's bed corner.
While your partner must still be wondering about the t-shirt, walk into the room wearing a t-shirt with 'MOM' printed.
Scrabble or puzzle:
If you want to get a little creative with your announcement then you can arrange a word scrabble including the letters of your message like "I am pregnant" or anything of your choice for your partner and ask him to solve the puzzle to reveal the big news.
Wine:
Although the pregnant mother now must refrain from wine intake, the 'daddy to be' can still enjoy some wine. So, give your partner a big bottle of wine and raise a toast to the new beginning.
Read More-10 Best Gender Reveal Party Games
Sock it up:
This is just another way of surprising your partner with a twist. For this, you can pick a pair of baby socks or shoes and put them alongside your partner's shoes.
Bandana:
If you have an elder child or a pet dog then this idea is for you. You can get a custom printed bandana with a message hinting at the arrival of someone new in the house like "Soon to be big brother/sister" or "Leveling up to big brother/sister".
When your partner sees this bandana, his reaction would be worthy of recording.
Fortune cookie:
This is one of the most exciting ways of announcing pregnancy to your partner. You can place the revelation message inside the cookie, and wait for your partner to open it up.
For more modification, you can hide your message inside a baked cupcake as well.
Drink it:
If you're running out of time to plan any other surprise for your partner to make this pregnancy reveal, then this idea is for you. For this, you can get your message printed at the bottom of the cup about the reveal and fill it up with your partner's favorite drink.
Wait for your partner to drink it all up until he reaches the bottom for your big surprise.
Read More- 7 Benefits of Getting Rehab for a Healthy Pregnancy
Cute Pregnancy announcement ideas for the grandparents
After the couple, the grandparents are the ones who must have been waiting for this big reveal. Since this is a very overwhelming moment for the grandparents-to-be surprise them with some of the below mentioned cute pregnancy announcement ideas:
Cards:
It's the era of digital transformation, yet no digital card can beat the feel of a personalized handwritten card. So, why not make this big reveal to the grandparents with a handwritten or printed card with the announcement message?
To make the moment more special you should try to deliver the card by yourself.
Onesies:
Onesies are the most comfortable and easy to wear cloth piece for the baby. So, why not use custom-printed onesies to reveal this big announcement to the grandparents. You can send the grandparents a pair of custom printed t-shirts with personalized messages printed along with this cute little onesie as a surprise.
Mugs:
To make your announcement gift exciting and reusable you can gift the grandparents custom printed coffee mugs saying "granny/grandpa to be".
Read More-Lead to a Healthy Pregnancy While Following These Simple Tips
Big reveal ideas for close friends and family members
To make the pregnancy announcement to all your well-wishers, family members, and friends, you can go for any of the below-listed ideas:
The picture with the announcement:
If you're quite busy and don't have much time to plan a meeting with your loved ones for the announcement, then you can go for this idea, where you can upload the picture from your maternity photoshoot over all your social media handles to let everybody know at once.
For the picture ideas, you can take inspiration from many maternity shoot ideas available online. For your ease, we have listed a few of the most popular picture ideas:
Picture a onesie with the message "Coming Soon.."
Include baby shoes in your pictures
Post the sonography report's picture with some aesthetic background
Collection of items for baby indicating 'the baby on board'
These are some of the most popular picture ideas, all you need is a good maternity shoot.
Chocolate box:
When it comes to making good news, what can be better than sending a box full of sweetness?
For the big reveal, you can get custom-made chocolates with your message printed like "We're expecting" or anything else. Sending a nice box of chocolate is a good way of including your loved ones in your joyous moment.
Personalized Cards:
If you want to make the revelation more personalized then you can also send your loved or close ones personalized cards, with either a message or a picture making the pregnancy announcement.
Adding one more:
If you're still confused about pregnancy, reveal ideas with your friends. Then you can post a picture with one more item indicating the arrival of the newborn in your family.
Read More- Effective Tips On Losing Weight After Pregnancy
Summary:
Pregnancy is a very precious moment for any couple. Along with responsibilities, it brings charm and moments of happiness to the family. Thus, it's a good idea to make this big reveal to your loved ones in the best way possible, as it's a very overwhelming feeling for everybody.
In this article, we have listed a few of the best baby announcement ideas for you to plan the baby reveal in an unique way.
If you liked the post, don't forget to hit the like button and share your experience of making this hug announcement with your loved ones.