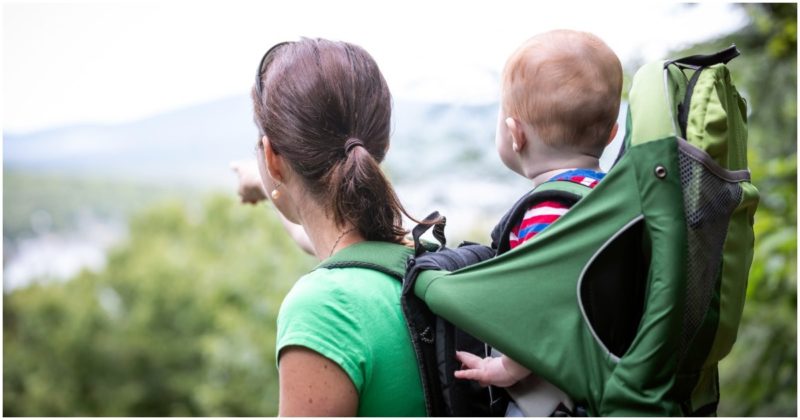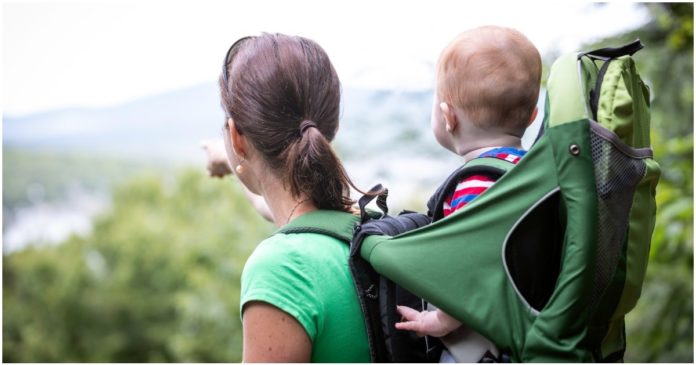 From an adventurous hike to a day of shopping out, a child carrier backpack can be a life-changing tool, especially if you are a toddler parent. These backpacks provide comfort while hitting a trail and provide the utmost support to the baby and the adult. Due to their high-quality padding and supportive harnesses, these child carrier backpacks can seem a little pricey to you for some time, but you'll eventually start loving the fact that they make your life much easier than before.
If you, too, are looking to buy a child carrier backpack for your toddler but do not know which one to invest in, then this article is for you. We have reviewed some of the best baby backpack carrier that you'll love in this article. Stay tuned
Deuter kid comforter
One of the best child carrier backpacks in 2022, this one has topped our list because of its excellent features and durability. Known for its high comfort, safety, and premium build quality, Deuter's kid comfort makes the best child carrier backpack.
Most Deuter backpacks are known for their quality suspension systems and strong frames and are easy to hold for a growing child. Talking about its features a little more, this Deuter backpack offers one of the best child seat designs with a padded hip belt, mesh back panel, and excellent ventilation.
This carrier backpack is good for mid-age toddlers and comes with a back pocket with enough storage to hold all your baby essentials.
The only challenge about this Deuter kid comforter is the cost of $320. It can be quite expensive for people on a budget, but you can go for it if the budget is not an issue for you. This child carrier backpack is worth every penny.
Osprey Poco Plus
Osprey is known to make some of the best child carrier backpacks that are excellent in quality and durability. They have also improved their padding quality now and are set to make it to the list of one the best backpacks online. The harness of the backpack has only been reworked to provide extra support and comfort to both the baby and the carrier. There are currently two poco backpacks to choose from, but we prefer High end plus because of its more adjustable hipbelt and increased storage capacity. 
With all these qualities, Osprey Poco Plus is best for overnight treks and long day hikes, especially when you have a toddler with you.
The only drawback we have found about this backpack as compared to the Deuter kid comforter is that this one is priced even more than its counterpart. It is priced at $340, which does not make it budget-friendly. The backpack could've been at the place of Deuter if it was priced less than it.
Kelty Journey is the perfect fit.
If you are looking for an on-budget carrier backpack and are ready to compromise on the comfort side, then this Kelty Journey Perefctfit can be the ideal pick. Want to know why then keep reading.
This Child Carrier Backpack is best for shorter hikes with very young toddlers. The seat can be easily adjusted and is nicely padded for security and comfort. The best part about this backpack is that it is 2 pounds lighter than the backpacks mentioned above but has the same weight capacity.
The only drawback about this backpack is that it cannot be used on longer trails. This child carrier backpack is good for shorter trails but cannot be used for long hikes because of its padding. The padding is good otherwise, but if you have a heavy kid or plan to go for a long hike/trail, this child carrier backpack is an absolute no.
But for a medium-budget option, Kelty Journey perfectly fits the best backpack, priced at $250.
Ergobaby 360 Cool Air Mesh
With small children and cold weather, a simple baby carrier can be used easily for carrying toddlers on your back. This Child Carrier backpack from Ergobaby 360 is a classic choice that comes with a comfortable band at the waist and several carrying options, as per your choice. For regular hiking, this Child carrier backpack is ideal for babies old enough to hold their heads independently. Another plus point of ergo baby 360 is its compact size, making it very easy to carry compared to child carrier backpacks.
Some of the shortcomings that we have found with the bag are that it doesnt come with arame, which might pose a problem for some people. Due to the absence of a frame, you might feel that the bag is not comfortable for longer distances, and it holds the baby very close to you, which blocks your movement to a certain amount.
So for $120, this bag is good enough for shorter hikes and trails, but you cannot expect the same level of quality and durability that you find in the expensive child carriers.
Deuter Kid Comfort Venture
This one is one of the latest additions and one of the lightest backpacks that Deuter has offered till now. Priced at $235, it also makes itself one of the most affordable baby carrier backpacks from Deuter. It comes with an effective and well-built aluminum frame and offers excellent durability to the user. But certain things stop this backpack from making it to the top list. None of these things include its storage capacity, which is quite lesser than its counterparts, with Kelty offering an additional 3 liters and a layered zippered compartment.
But when talking about long trails and hies, neither of the two backpacks can be considered. These are best as long as you go on short trips and hikes.
Luvbaby Premium Baby Backpack
Luvbaby premium baby backpack is one of the most affordable baby carrier backpacks sold through amazon. This one looks good and has all the features offered by premium backpacks like Deuter and osprey. It comes with an integrated sunshade and aluminum kickstand. Hipbelt pocket etc., what adds to the qualities of Luvbaby is that it doesnt look or feel as cheap as the clever carrier, which comes with polyester covering.
With all these features Luvbaby baby carrier backpack offers tough competition to its high-priced counterparts.
ClevrPlus Cross Country Child Carrier
The styling and the name of the clever plus child carrier may not sound so appealing to many people at first, but it has become a favorite to many at an affordable price of $150.
This is also because of the extras you get with the backpack, like the sunshade, which also works as rain protection, a stable kickstand, and a good amount of pockets.
The only thing that makes it less appealing is its sizing adjustments and comfort level. Its padded hip belt and shoulder straps look cheaper than the top-rated models, and the comfort it provides is no good for longer hikes.
But if you are looking for something on budget and are ready to sacrifice on looks, you can probably give this one a try.
All child carriers come with their purpose and specific design, but finding the best one for yourself is an easy task. Make a list of all your requirements and start searching. We hope that you liked this article. Please give us thumbs on your way out and let us know your reviews in the comments below.
Until next time
Happy Hiking.