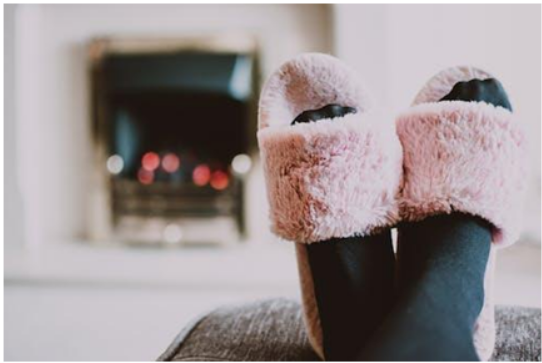 There's nothing quite like a pair of soft, fluffy slippers to keep your feet warm during the winter months. However, you can't just pick up any old pair of house shoes and expect them to get the job done. Some slippers are made from cheap materials, while others are simply poorly designed. Even though they're probably better than nothing, they certainly aren't the kind of gift you'd want to give to that special woman in your life. If you want to get the best pair of women's fluffy slippers available, the options below are a good place to start. Not only are they from trusted brands, but they've also been tested by experts to confirm that they live up to their reputation.
Bearpaw Tabitha slipper
Whether you want the perfect slipper for a winter getaway, or you need something comfortable as you attend work-from-home Zoom calls, these slippers will get the job done. They're made with a suede exterior, wool blend interior, and lightweight rubber outsole. The footbed is designed to reduce foot fatigue, and the outsole is even durable enough for outdoor use. Best of all, you can get this slipper in three different colors!
L.L. Bean Wicked Good Moccasin-Style Slippers
There's nothing quite like a pair of lamb-fur-lined moccasins on a cold day – especially if they come with a memory foam insole. That's what you'll get with these slippers, which are suitable for both indoor and outdoor use (within reason). The outsoles are made from thermoplastic rubber, making them ideal for slippery surfaces. Reviews consistently mention how warm and comfortable the shoes are, as well as their long-term durability.
Vionic Relax Slippers
These may be house slippers, but they're considerably more stylish than what you'd typically expect. This brand is known for its feet-friendly designs, and this particular option is no exception. The orthotic footbed is covered in terrycloth, so it cushions and provides support at the same time. There's built-in arch support, as well as Vionic's Flexible EVA midsole which absorbs part of the impact from each step. This can reduce the impact of walking for the knees, ankles, and feet, meaning these slippers are made to do more than just keep your toes warm!
UGG Tasman Slippers
Most people are already familiar with the UGG brand; whatever you think of their style, there's no denying that the shoes are cozy. This being the case, it makes sense that they'd offer slippers as well as their classic shearling boots. The Tasman Slipper is considered to be one of the top slip-ons available; even though the price tag is a bit higher than some of the options on this list, reviews say it reflects the quality of the product. The slipper is covered in the same suede material as the brand's boots, and can be ordered in four different colors. You can also enjoy the plush sheepskin inner lining, which is mixed with upcycled wool for even better insulation. There are two different types of outsole available – UGG's proprietary Treadlite compound, or it's patented foam material SugarSole, which is made from sugarcane.
ULTRAIDEAS Women's Cozy Memory Foam Slippers
The best aspect of these slippers would be their memory foam soles – reviews rave about how comfortable they are. Memory foam is known for adapting to certain shapes with repeated use, which is especially great in a shoe that's worn every day. These slippers are fleece-lined for added coziness, and made with solid rubber soles that can handle both indoor and outdoor conditions. With more than 10 colors to choose from, this slipper can go with just about any style preference.
Jessica Simpson's Comfy Faux Fur House Slippers
Celebrity products can be hit-or-miss. Some of them are priced more for the name than for the quality of the product, and are mainly appealing to fans. However, you don't have to be a fan of Jessica Simpson in order to love these slippers. They're very affordable, but offer a great quality considering the low price point. The moccasin design offers all-around plush comfort for the feet, with memory foam cushioning, faux fur lining, and anti-slip soles. There are plenty of colors available, but reviewers recommend sizing up, since these slippers tend to run small.
L.L. Bean Wicked Good Slippers
Just like the brand's moccasins that also made it onto this list, L.L. Bean's slippers will keep your feet warm year after year. With a sheepskin suede exterior and an Australian lambswool lining, these slippers will ensure that your feet never feel chilly again. Even though they're designed mainly for indoor use, they're both durable and stylish enough to be worn while running errands (as long as it isn't raining or muddy). They may be on the pricier side, but people seem to think they're worth the cost – L.L. Bean says that they sell a pair every 7 seconds during the month of December.
UGG Ansley Water Resistant Slipper
Slippers are mainly designed to be worn indoors, so it's rare to find an option that's water-resistant. However, these would be an exception. People who live in cold, rainy climates should love this slipper, since they wouldn't have to change shoes when hopping outside to check the mailbox or take out the trash. The suede exterior is water-resistant, while the interior is lined with UGG's patented plush wool material. There's even arch support, making these slippers even more perfect for everyday use.
Bombas Gripper Slippers
They may have made a name for themselves via social media platforms, but these slipper-sock hybrids are more than just a gimmick. The exterior is made of wool, nylon, and acrylic; the interior is made of spandex, polyester, and rayon. While these materials may not sound as luxurious as sheepskin or lamb's wool, the slipper offers something that most don't – the snug fit of a sock, with the traction of a well-made shoe. The soles are covered in silicone grippers, which ensure a no-slip tread for every step.