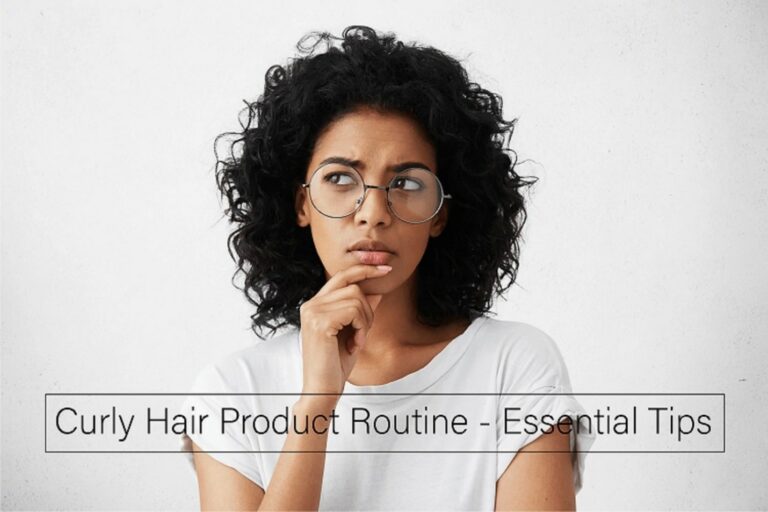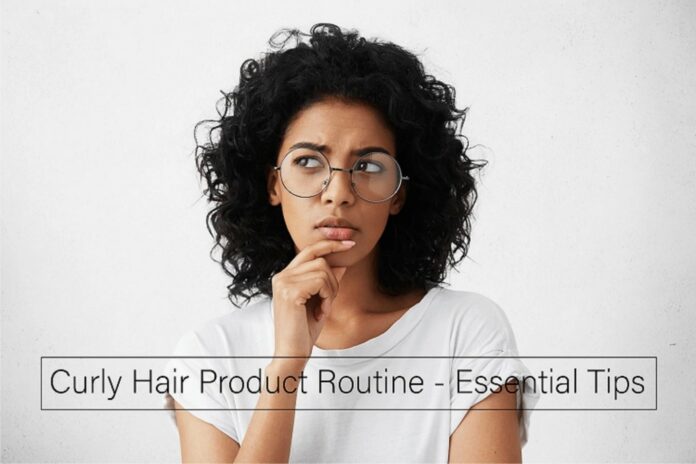 There's no doubt that curls require more effort to style perfectly. Finding the right curly hair product routine to care for your curls can take some time because they can be high maintenance. Continue reading this article if you haven't found your perfect curly hair routine to achieve soft, bouncy, voluminous curls. We're going to discuss the product consumption and its orders in different phases of the hair care routine, which is also adaptable to your hair and sure to give you gorgeous results. To find the most suitable products for your hair, you should first find a reliable brand for handling your hair's needs, and Curlsmith products are perfect for producing curly hair-friendly products. Check out Curlsmith products and manage your routine confidently and with peace of mind.
Why we should Find the right curly hair product routine?
As a result of its natural tendency to dry, curly hair is prone to damage. In comparison with a straight strand, a curly strand makes it more difficult for your scalp's natural oils to travel down. Dryness is the most common cause of problems with curly hair. If you don't moisturize your curls properly, they'll become breakable. In the end, this results in frizz, breakage, split ends, and damaged hair. Having dry hair also makes your hairstyle look dull and coarse. Hydration is the key to healthy curls. This means avoiding products, habits, and tools that strip moisture from your hair and, at the same time, finding suitable curly hair products and a reasonable routine for maintaining your curls in the best way possible. You should build your everyday hair routine based on hydration and nutrition to protect your hair from dryness and breakage. It is easier to manage and style curly hair that is hydrated since they are bouncy, shinier, and healthier.
How to build a curly hair product routine?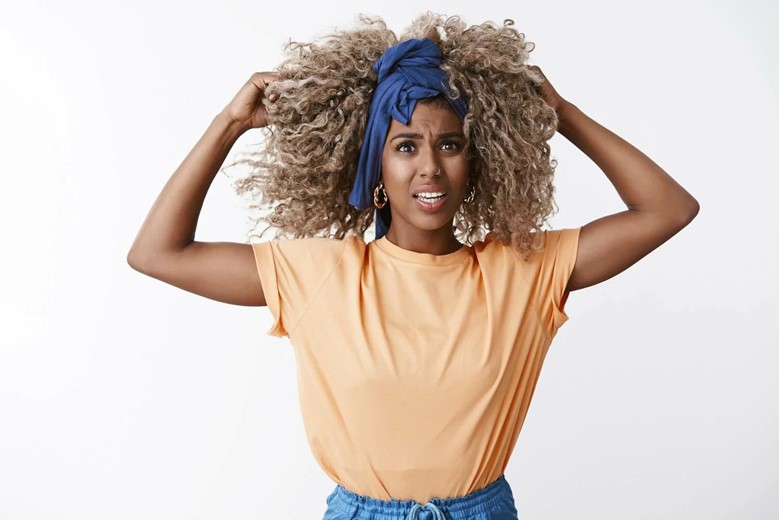 It is pretty simple. Generally, to build a routine for curly hair, you'll need no more than five products. You will learn which type, when, and in what order each product works best for your hair in this post. Start simple and step by step, so it becomes less daunting and more manageable. You need to give it time at first, just as you would with anything new. The damage is often caused over time, so you need to accept that it will take time to heal, especially if the damage is caused by heat, color, or chemicals. Trial and error will help you achieve the perfect condition for your curls, and you'll see results soon.
Cleanser
Cleansers should be your first product. Washing your hair regularly is the first step in any good haircare routine. Pre-poo, co-wash, low-poo, or clarifying can all be used here. It's only necessary to do this once, but you can repeat it if you feel the first time wasn't enough to get your hair and scalp clean. Choose a shampoo formulated specifically for curly hair. Choose a product that does not contain toxic chemicals like parabens, alcohol, or sulfates to avoid drying out your scalp. You can wash your hair 2 to 3 times a week, depending on your curl type and how oily your hair gets.
Conditioner or Mask
A conditioner is an absolute necessity for curly hair. For this step, you can use either a regular conditioner or a deep conditioner, but not both. Using conditioning products softens the hair, helps with detangling, adds moisture for definition, and strengthens it by supplying nutrients. In addition to deep conditioners, you can also use hair masks. You can tell if a product works as a conditioner by reading the label. The majority of deep conditioners target moisture or repair. Take care not to overuse the product. Follow the instructions on the label. Make sure you concentrate the product on your hair's tips and strands. Keep your hair from looking greasy by avoiding conditioner on your scalp. It is, however, important to condition your hair from root to tip if you have extremely dry hair or curls that are tightly coiled.
Leave-In Conditioner, Curl Cream, Oil
Adding conditioning styling products to your routine may help you control flyaways and split ends. You should always apply conditioning styling products before holding styling products. For best results, apply this to damp hair before drying. Oils, leave-in conditioners, and creams penetrate the hair shaft. Following your conditioner, you would apply a leave-in conditioner or curl cream. You can use these products to lock in moisture and prepare your hair for styling. Curl creams are heavier and better suited for curls that need extra moisture and definition, while leave-in conditioners are lighter and work on all types of curls. Using both a leave-in conditioner and curl cream will make your hair smooth and manageable if it is dry.
Mousse, Gel
Dry, brittle, frizzy hair or limp, lifeless curls that drop within hours of washing can be fixed by clarifying, cleansing, conditioning, and deep conditioning. You can add definition to curls or create your desired hairstyle once you've thoroughly conditioned your hair. The purpose of gels and mousses is to create a cast outside of the hair shaft. Using your absorbable products first is essential before applying the holding products to the outside of the shaft. Thus these are mainly applied to damp strands. Remember to consider what you want your curly hair to look like when selecting styling products for your new routine. How do you want your styling products to meet your needs? Some people wish for texture and volume, while others want definition and hold.
To manage a curly hair product routine, surely you have read blog posts, watched countless YouTube videos, and joined a few Facebook groups. The above article is somehow a brief and complete guide for finding your most suitable curly hair product routine and personalizing this routine based on your hair's needs. The time has come for you to start your curly journey by purchasing some hair products.
Share your ideas in the comments if you found this article helpful. This can be very useful for those having your hair type. Have you ever tried the above tips? Does it help with your curly hair health? Please share your experience with us in the comments.