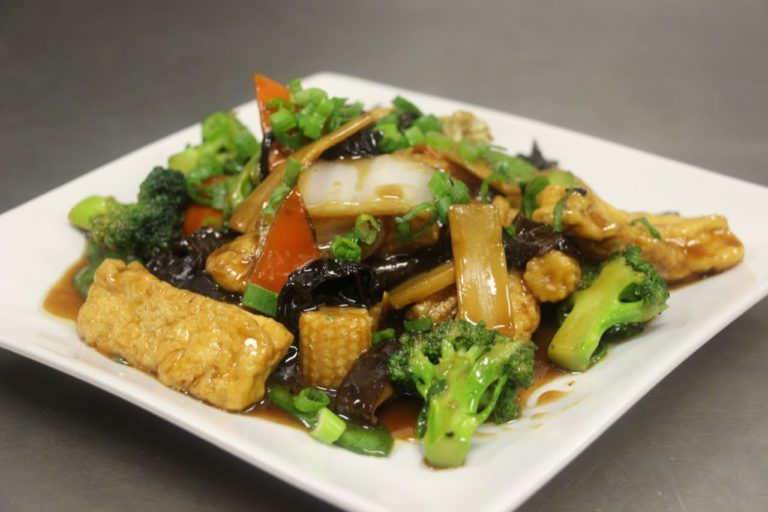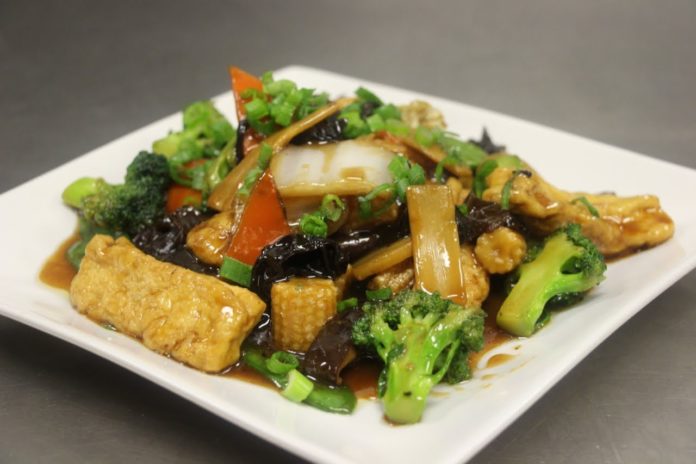 For a vegetarian, it is very hard to find a restaurant which is purely vegetarian or which keeps hygiene for vegetarians i.e., it should have a kitchen or have separate utensils for the vegans. 
Well, the restaurants are now expanding the menus for the vegans converting the favorite meals, which were previously cooked with non-veg ingredients made available for vegans using other vegan ingredients. The restaurants are doing this considering the request they get from the customers. 
The restaurants who promote their veg food must care for the hygiene of vegan customers, to ensure the quality and customer satisfaction.
Finding a Vegetarian Restaurant
There are many ways to find a vegan restaurant and check for its quality, you can search on google maps, food delivery apps like zomato, swiggy, etc. You must check the comments and review about the restaurant to assess its quality, if there were no such queries asked about the quality of vegan food and hygiene maintenance, then you can ask someone might give her/his review. 
You can also ask the locals if you are in an unfamiliar city or place. You can check the vegetarian menu online and ask the restaurant staff members for queries related to ingredients. The restaurants like Burger King offer its vegetarian menu separately with a separate menu. 
You can choose your veggie burger or whatever from the vegan options of your choice with your favorite add-ons. Many other restaurants sell both veg and non-veg but separately.
Best Vegan and Plant-Based Options In Fast Food 
The big fast-food chains like McDonald's, Pizza Hut, Dominos, Taco Bell have a variety of vegan options. Veggie burgers, veg pizzas, French fries are served by these fast-food restaurants, which are very popular, Dominos, Pizza Hut, McDonald's, Burger King, White Castle, well Taco bells serve its exclusive tacos, veggie burritos with plant-based ingredients. 
The spreads and catch-ups like marinara sauce, sour cream, are made with plant-based products to replace the spreads, which were earlier made with eggs, and other non-veg products. Well, there are different cuisines, the global cuisine includes the popular diets from all over the world the, Asian cuisine which in itself includes so many menus like Chinese, Indian, Japanese is quite very popular worldwide. 
The number of vegans has increased in the past few years, and more people are trying to follow and learn the ethics and benefits of a vegan diet. The food companies which only dealt with the meat products are also including vegetarian-friendly food items in their production.
Tips To Finding Delectable Vegetarian and Vegan Food Options In Restaurant
For Vegan and Vegetarian diet followers, dining out, and finding their type of food can be a struggle. Most of the restaurants are not vegan or vegetarian, and some do not display their meatless or dairy-free food options. Moreover, some vegetable dishes are cooked by adding chicken stock, broth, butter, milk. Cheese, or gelatin. Thus, choosing any type of food can be confusing for vegetarian or vegan diet followers. 
Here below are some tips for 'dining out for vegetarians' that you can use while going to any restaurant.
Menu: Always check the menu keenly and order those food options that show symbols of 'v' or leaf. If you still have confusion, do not shy to ask from the wait staff. Restaurants have trained their servers to meet and serve the needs of the customers. Also, if you want to modify your dish, you can place a special request, and the chef will prepare your dish as per your preference.                                                                                                                                                                                                       
Fast Food: You may find it difficult to search for meatless options for fast food in restaurants. However, these days most of the restaurants add salads and sandwiches that have vegetable stuffing and meat substitute options in their menus. Most of the breakfast food options are vegetarian.                                                                                                                                                                                                                                      
Dinner Special Party:

If you are invited or going out with friends and family

on dinner night or for a birthday party, it can be tricky to find the right food option for you. It becomes more difficult when there is only one main meal served at the party. In case you are invited to a dinner party, always tell the host in advance about your food preference. You can also bring your vegetarian and can share it with others too.
Traveling Vegetarian or Vegan Food Option: All the transportation services, whether it is airlines, cruise, or trains, are always present to meet the needs of the vegetarian or vegan passengers. Always before finalizing your trip with any transportation services, check whether they offer vegetarian meals or not. In most of the transportation services, you can find fruit plates, vegetarian courses, Lacto-Ovo vegetarian meals, and vegan food options. If you have already booked your tickets and you are in doubt, then take along your vegetarian or vegan snacks like dried fruit chips, nuts, and homemade sandwiches.                                                                                                                                     
Global Cuisine Restaurants: These offer a variety of food options that are best for vegetarian and vegan diet followers. Asians cuisines like Thai, Vietnamese, Chinese, and Japanese include a range of meatless and dairy-free meal options that include noodles and rice dishes that contain tofu and lots of healthy vegetables. One thing to make sure of is always to ask the wait staff whether the dish you are going to order contains any fish or oyster sauce. If you like to try south Asians cuisines, then Indian, Burmese, Pakistani, Nepali, and Sri Lankan cuisines offer a wide range of dishes that have bread, beans, curry vegetables, rice, lentils, and yogurt. If you do not want to include dairy in your dish, make sure to request not to add any dairy products like cream, ghee, or paneer. 
I hope this article will help vegetarian and vegan diets follow in making their 'dining out' plan successful. Whenever you go out for dinner, birthday party, travel or try different cuisine, I hope you use these tips mentioned above.